Frittatas, the Italian version of an omelet, fall into that fun "breakfast for dinner" category that's always popular. We love it because it's dead simple to make and is a healthy and filling meal all by itself.
A basic frittata recipe features eggs and cheese, but you can play around with an endless amount of added ingredients. More hearty ingredients commonly include ham, bacon, sausage, potatoes and onions, but vegetarian frittatas, featuring artichoke hearts, mushrooms, tomatoes and spinach are equally delicious.
Unlike French or American-style omelets, which are usually sautéed quickly for one person and folded before serving, frittatas are typically half-cooked on the stovetop, finished in the oven and are served from the pan to feed several people. Like several other dishes featured in this article, frittatas are great for using up meats and veggies in your fridge and freezer. Ready to have this breakfast dish for dinner? Try this easy cheesy recipe.
Related Articles
Sources
Beef: It's What's for Dinner. "Know Your Cuts and How to Cook Them." (Oct. 28, 2011) http://www.beefitswhatsfordinner.com/typesofcuts.aspx

Chang, T. Susan. "Roast Fish: An Elegant, Flavorful and Easy Solution." NPR. March 26, 2008. (Oct. 28, 2011) http://www.npr.org/templates/story/story.php?storyId=89044024

The City Cook. "How to Make Risotto." (Oct. 26, 2011) http://www.thecitycook.com/cooking/advice/general/000031

Cooking Light. "Cooking Class: Stir-Frying." (Oct. 28, 2011) http://www.cookinglight.com/cooking-101/techniques/cooking-class-stir-frying-00400000026219/

Cooks Illustrated. "Arborio Rice." (Oct. 25, 2011) http://www.cooksillustrated.com/tastetests/overview.asp?docid=13283

Daisy Cooks! "Daisy's Recipes: Sofrito." (Oct. 28, 2011) http://www.daisycooks.com/pages/recipes_detail.cfm?ID=1

Day, Nicholas. "A little slice of life." Time Out Chicago. November 8, 2007. (Oct. 28, 2011) http://timeoutchicago.com/things-to-do/53173/a-little-slice-of-life

Epicurious. "Food Dictionary: Frittata." (Oct. 28, 2011)

http://www.epicurious.com/tools/fooddictionary/search?query=frittata&submit.x=0&submit.y=0

Food.com. "Kitchen Dictionary: saffron." (Oct. 26, 2011) http://www.food.com/library/saffron-341

Hochman, Karen. "Recipe: Paella Valenciana." The Nibble. March 2010. (Oct. 28, 2011) http://www.thenibble.com/reviews/main/meats/paella-recipe.asp

Only Cookware. "Advantages and Disadvantage of Stainless Steel Cookware." (Oct. 28, 2011) http://www.only-cookware.com/advantages_stainless_steel_cookware.html

Real Simple. "Cleaning and Seasoning a Cast-Iron Skillet.) (Oct. 28, 2011) http://www.realsimple.com/food-recipes/cooking-tips-techniques/preparation/cleaning-seasoning-cast-iron-skillet-10000001178519/index.html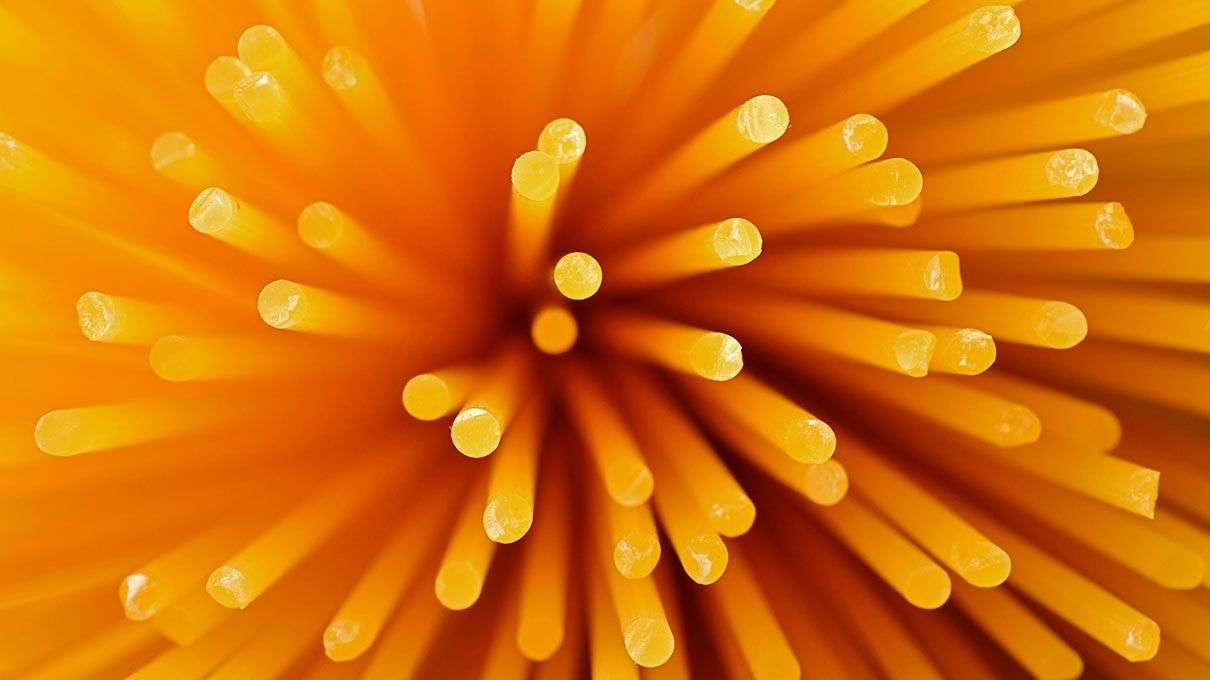 Up Next
Pasta may not be as bad for you as people have thought. HowStuffWorks Now explores the health benefits of this Italian staple.
---