1
Turkey and the Trimmings
As much as everyone enjoys the main Thanksgiving event, the leftovers are anticipated as much -- or even more -- than dinner. Otherwise, families of four wouldn't routinely choose 20-pound turkeys to serve. The beauty of Thanksgiving leftovers like turkey, stuffing and sweet potato soufflé is that they can be reheated for hungry houseguests who are lingering after the holidays.
Turkey reheats best if stored in an airtight container or wrapped well to prevent drying out. Also, it helps if the initial product isn't dry or overcooked. Even if the turkey seems to be leaning toward the dry side, the only remedy necessary is a sprinkle of turkey stock or similar broth to moisten it right back up. The post-Thanksgiving fun doesn't have to stop once turkey au natural becomes tiresome. Rather than toss the leftovers, opt instead to turn them into entirely new dishes, such as turkey salad or turkey soup. The trimmings are no exception. Everything from the cranberry sauce to the stuffing can find a new life with a little creativity or the right recipe.
Related Articles
Sources
Arumugam, Nadia. "The Science Of Leftovers: Why They Taste SO Good." Forbes.com. Nov. 23, 2011. (Jan. 22, 2012) http://www.forbes.com/sites/nadiaarumugam/2011/11/23/the-science-of-leftovers-why-they-taste-so-good/

Brett, Victoria. "Leftover Cookies? Here's How to Use Them or Store Them." Associated Press. Nov 30, 2009. (Jan. 6, 2010). http://www.stltoday.com/stltoday/lifestyle/stories.nsf/cooking/story/7FCD48955ECF20C58625767E0078B999?OpenDocument

Brown, Jessica. "10 Ways to Reuse Your Thanksgiving Leftovers (That You Haven't Heard of Yet)." TLC Cooking.com. August 2009. (Jan. 6, 2010). https://recipes.howstuffworks.com/menus/10-ways-to-reuse-your-thanksgiving-leftovers.htm

Dakss, Brian. "How Long Foods Stay Fresh In Fridge." CBS News. Feb. 11, 2009. (Jan. 22, 2012) http://www.cbsnews.com/stories/2007/08/06/earlyshow/health/main3136152.shtml

Fishman, Allison. "6 of the Best Leftover Recipes." Mainstreet.com. Feb 23, 2009. (Jan. 6, 2010) http://www.mainstreet.com/article/lifestyle/food-drink/6-best-leftovers-recipes

"Food Safety 101: USDA Offers Food Safety Tips for College Students." USDA.com. Aug. 24, 2005. (Jan. 6, 2010) http://www.fsis.usda.gov/news/NR_082405_01/index.asp

Hellmich, Nanci. "Survey: Restaurants Dishing Out Extra-Large Portion Sizes." USA Today. Oct 21, 2006. (Jan. 6, 2010) http://www.usatoday.com/news/health/2006-10-21-portions-restaurants_x.htm

Joy of Baking. (Jan. 6, 2010) http://www.joyofbaking.com/ChristmasCookies.html

Quessenberry, Sara. "How to Reheat Leftover Pasta." Real Simple.com. (Dec. 30, 2009) http://www.realsimple.com/food-recipes/cooking-tips-techniques/cooking/reheat-leftover-pasta-10000001609434/index.html

"Storing Pies." Bettycroker.com. (Jan. 22, 2012) http://www.bettycrocker.com/tips/tipslibrary/baking-tips/storing-pies

"Tips for Freezing and Reheating Food." Bettycrocker.com. (Jan. 22, 2012) http://www.bettycrocker.com/tips/tipslibrary/misc/tips-for-freezing-and-reheating-food

Webber, Roxanne. "Why Are Some Dishes Better the Next Day?" Chow.com. June 4, 2009. (Jan. 6, 2010) http://www.chow.com/stories/11686

Will, Cristie. "Best Leftover Pizza Tips." Ezine Articles.com. March 3, 2007 (Jan. 6, 2010).http://ezinearticles.com/?Best-Leftover-Pizza-Tips&id=475634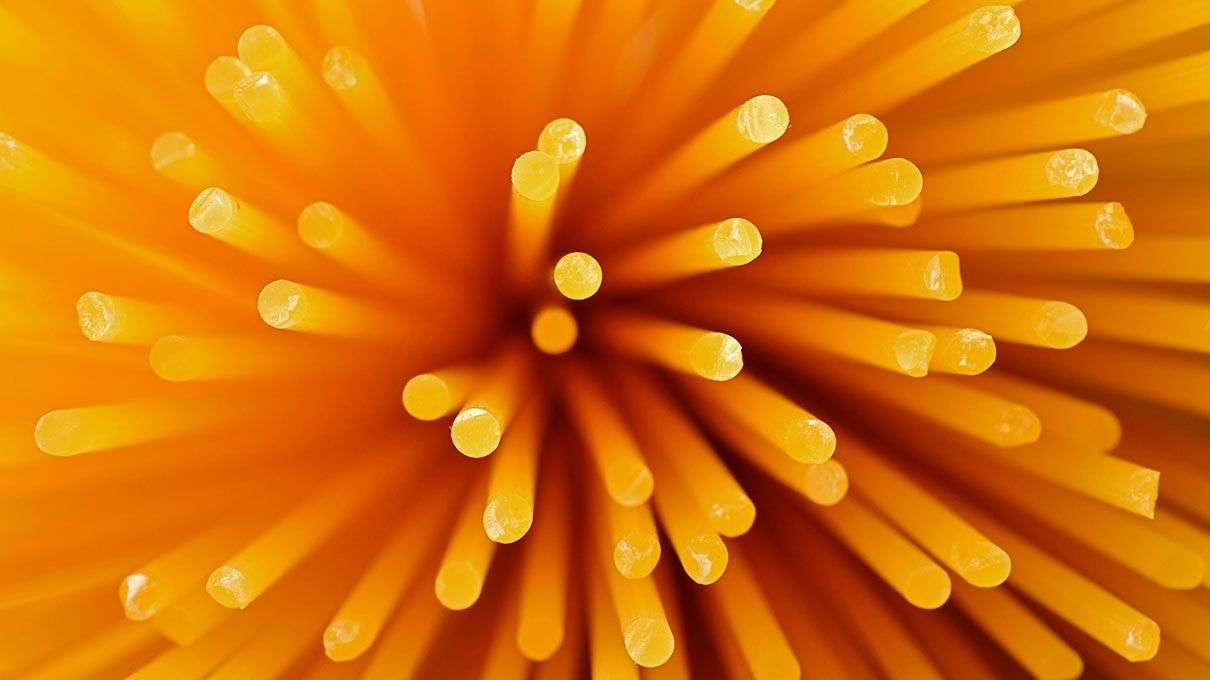 Up Next
Pasta may not be as bad for you as people have thought. HowStuffWorks Now explores the health benefits of this Italian staple.
---