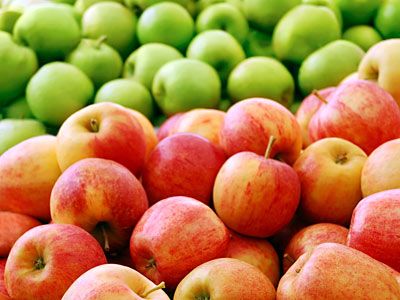 Apples are something of a wonder fruit, not only rich in fiber and vitamin C, but also useful in everything from snacking to baking to cooking to candying to cider. All apples are not ideal for all uses, however. Here, check out which types are best for all your favorite apple apps.
Fuji apples make great applesauce, since they're extra sweet and juicy. These apples, originally cultivated in Japan, ripen in October, so wait until then for the best selection.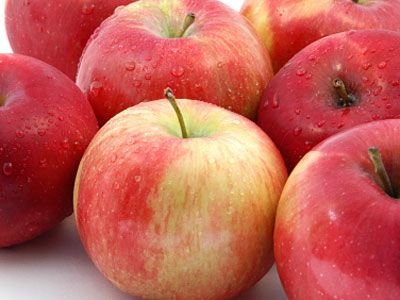 Another ideal applesauce apple is the sweet-tart McIntosh. The soft flesh cooks down easily for a smooth, rich texture. Leave the skin on if you like your applesauce pink.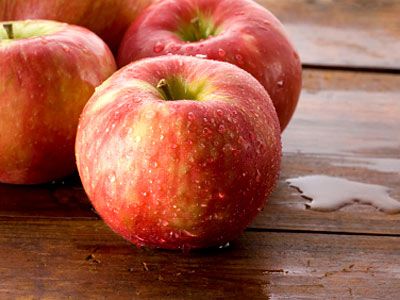 If you make your own apple juice, you'll want to find some Honeycrisps. A hybrid developed at the University of Minnesota, this extra-juicy apple has a mild, sweet flavor with just a hint of tart.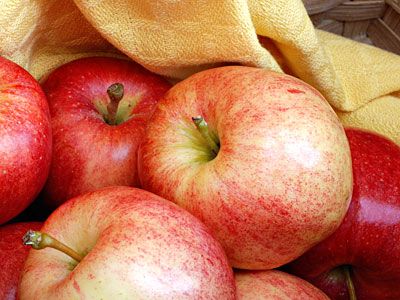 While many apple varieties are delicious eaten fresh, Galas are a favorite among kids. Their small size, thin skin and mild flavor makes them perfect for little hands, teeth and taste buds.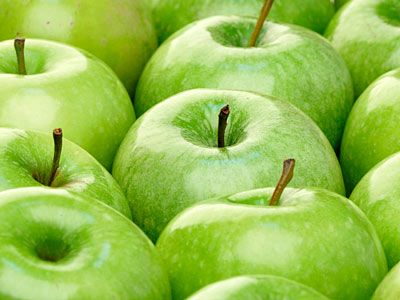 When you cook with apples, you want something that will hold up. The grass-green Granny Smith has a firm flesh that won't turn to mush in your apple-chicken skillet.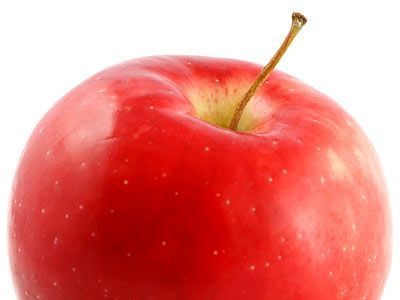 If sauce is your chosen vehicle for apples' heart-healthy, cancer-fighting abilities, try the Rome Beauty. It has a high phenolic-acid content and breaks down well into sauce form.
If you don't get to the market very often but you love having fresh apples around, look for Braeburn or Gold Rush apples. They can keep up to four months and more than six months, respectively.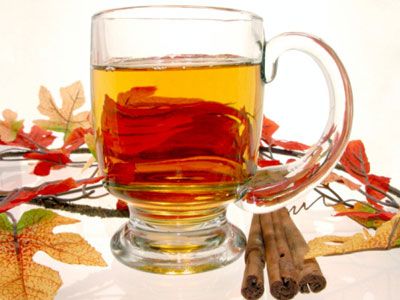 The Arkansas Black variety, typically too hard to use for sauce or eating fresh, has a noteworthy aroma that makes it an excellent cider apple. Arkansas Blacks start ripening toward the end of October.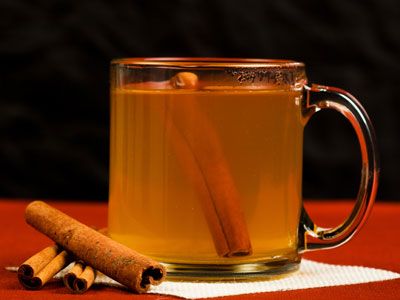 ©iStockphoto.com/msheldrake
The Bulmers Norman apple is grown specifically for cider. It has a distinctive, bittersweet taste and ferments faster than other varieties.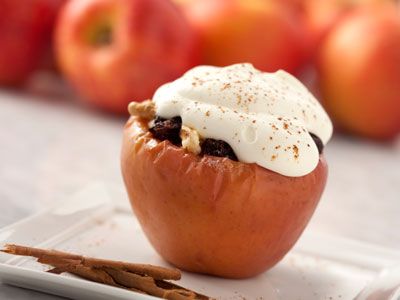 If "Halloween" in your house translates to "baked apples," give the French-born Calville Rouge d'Automne a try. It holds its shape remarkably well.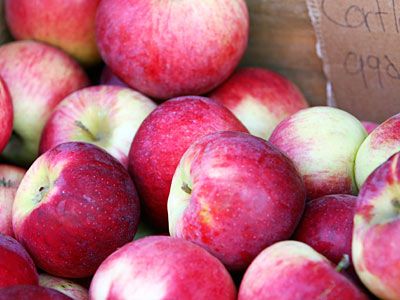 The Cortland variety takes much longer to turn brown than other apples, making it ideal for slicing into salads. A cross between a McIntosh and a Ben Davis, it's mostly sweet and just a tiny bit tart.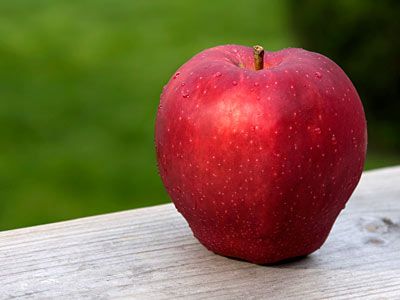 If you're looking for an apple to really sink your teeth into, grab a Red Delicious. With its purely sweet, crunchy flesh under a bright red cover, it's one of the most popular varieties to eat fresh.