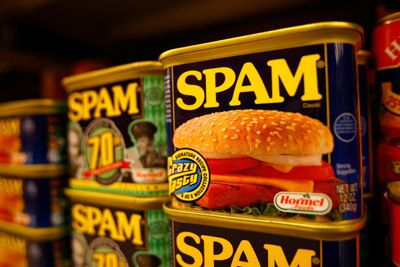 David McNew/Getty Images News/Getty Images
Spam first hit the market in 1937, quickly becoming popular among the Allied forces in World War II. This "crazy tasty" combo of pork and ham met a milestone in 2007 when the 7 billionth tin was sold.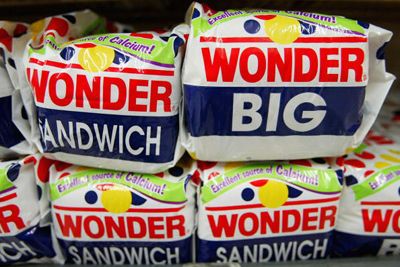 Justin Sullivan/Getty Images News/Getty Images
Wonder Bread, America's first sliced bread, hit the shelves unsliced for a time during World War II because the war effort made metal pricey. In the 1940s, Wonder Bread was also one of the first enriched white breads, fortified with eight different vitamins and minerals.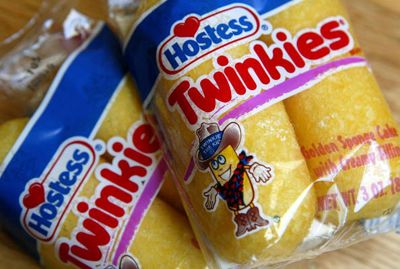 Justin Sullivan/Getty Images News/Getty Images
Twinkies were born from ingenuity and the economy. A baker in the 1930s got tired of seeing his equipment for making cream-filled strawberry shortcakes go unused after strawberry season ended, so he decided to substitute banana filling. When that plan was later nixed because of war rationing, the folks at Hostess had to cook up another alternative. They opted for vanilla and never looked back.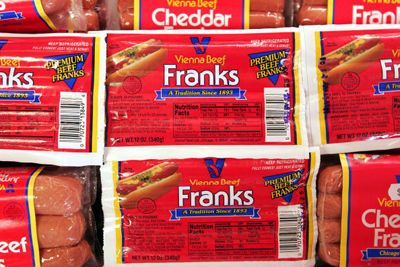 Scott Olson/Getty Images News/Getty Images
Vienna Beef was founded all the way back in 1893 by a couple of entrepreneurial-minded immigrants who took advantage of the Chicago World's Fair to introduce their secret frankfurter recipe to visitors from far and wide. Fast-forward to 2004, when a Vienna hot dog measuring 37 feet and 2 inches earned a place in the Guinness Book of World Records.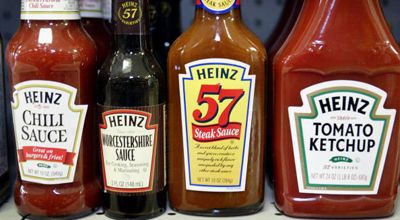 Scott Olson/Getty Images News/Getty Images
Although Heinz Tomato Ketchup is probably the company's most famous product, horseradish was its first. It was only after dabbling in pickles, sauerkraut and vinegar that Henry Heinz debuted his now world-famous ketchup.
Frederic Hamilton/Hulton Archive/Getty Images
The secret to making the "Breakfast of Champions" was discovered in 1921 when some spilled bran gruel accidently encountered a hot stove. In the 1930s, Wheaties began to sponsor baseball, and a young radio sports announcer in Des Moines won a Wheaties contest that sent him on a trip to Hollywood. You might have heard of him -- Ronald Reagan.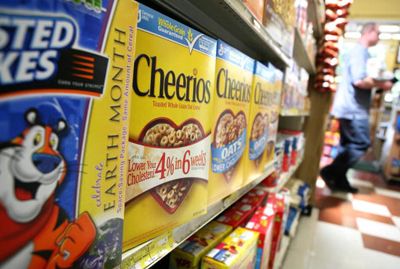 Justin Sullivan/Getty Images News/Getty Images
Cheerios debuted in 1941, but were originally called Cheerioats until the name was changed in 1945 to Cheerios. Early mascots include Cheeri O'Leary (1942) and Cheerios Kid and Sue (1953).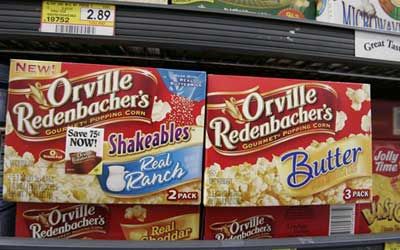 Orville Redenbacher's Gourmet Popping Corn stems (pun intended) from the young entrepreneur's early efforts in the field: At the tender age of 12, Orville began cultivating the special hybrid that is popped in microwaves around the world today.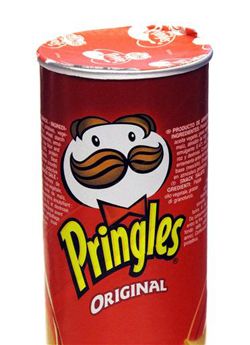 PA Wire URN:7320328 Press Association via AP Images
Pringles first popped onto supermarket shelves in 1968. The name Pringles was chosen out of a Cincinnati area phonebook -- the creators of Pringles knew they wanted a "P" name so they made a list of all the streets starting with that letter and liked the ring of Pringle Avenue when they got to it.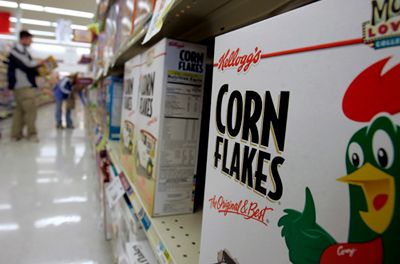 Kellogg's, makers of Corn Flakes, was originally known as the Battle Creek Toasted Corn Flake Company. In 1907, when the fledgling business was only about a year old, it was almost ruined when a stray fourth of July firework set fire to the factory and destroyed it.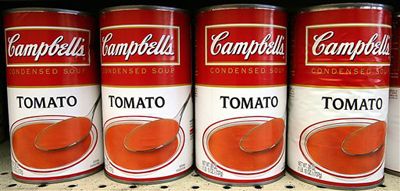 AP Photo/Dr. Scott M. Lieberman
Campbell's famous soups were made possible through the work of John Dorrance, who figured out how soup could be condensed (made with less water) right around the turn of the century. This made it lighter and cheaper to ship.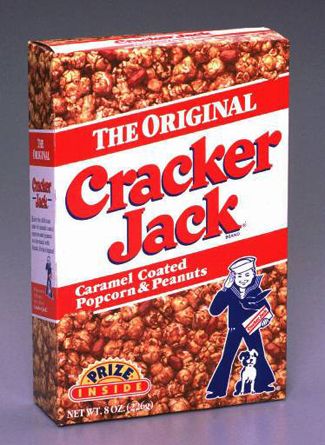 Cracker Jack got its name in 1896 when a salesman, excited by the sample he'd tasted, exclaimed "That's crackerjack!" The two brothers who'd developed the molasses-coated confection agreed, and promptly had the serendipitous new name trademarked.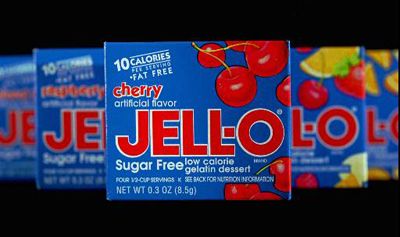 The first four JELL-O flavors were strawberry, raspberry, orange and lemon, until 1907 when peach joined the line-up. At Ellis Island in the first quarter of the 20th century, newly arrived immigrants were often treated to a serving of JELL-O to welcome them to the country.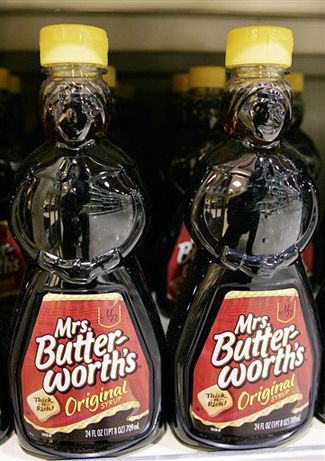 Mrs. Butterworth made her TV debut in 1961, offering assurances that her syrup was rich, sweet and buttery. Originally the commercials were shot using stop action animation; today, a computer takes care of it.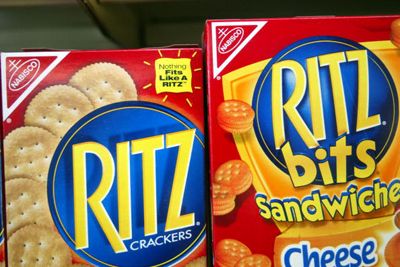 Joe Raedle/Getty Images News/Getty Images
Ritz Crackers were first mass-produced in 1934. By 1935, they were selling nationwide. Each Ritz Cracker has seven holes pushed into the top, which help make sure the crackers bake evenly.