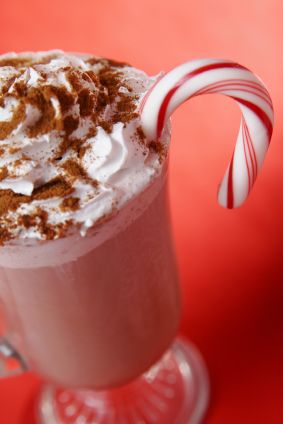 ©iStockphoto.com/Brett Hillyard
It's a sweet treat, a holiday decoration and an inspiration for indoor and outdoor decor. With its famous stripes and distinctive outline, the candy cane is an instantly recognizable shape -- especially during the holiday season.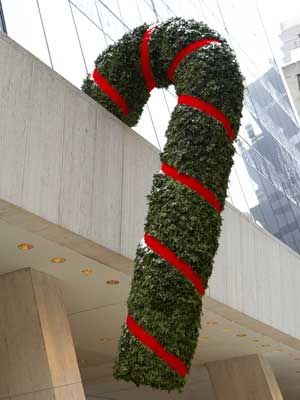 Greenery shaped like a candy cane adorns an office building, and a red ribbon replicates the candy's famous stripe.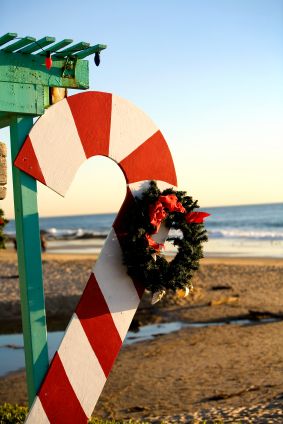 ©iStockphoto.com/Brett Hillyard
An oversized, painted candy cane hangs from a beach house. A small Christmas wreath adds a little holiday flair.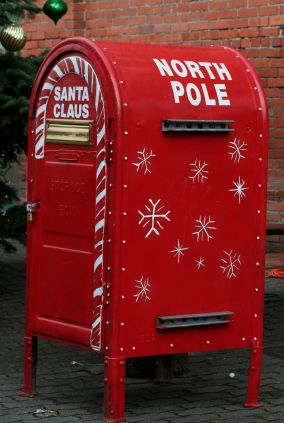 ©iStockphoto.com/ Toprawman
A fire-engine-red mailbox decorated with a candy cane and snowflakes waits to receive children's letters to Santa.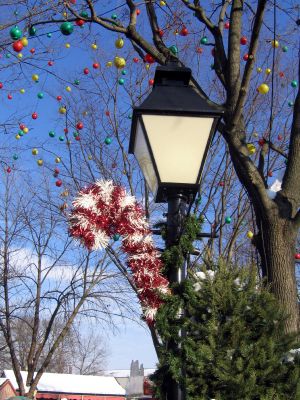 Greenery and a candy cane made from red and white tinsel hang from an old-fashioned streetlight. Colorful balls decorate a nearby tree.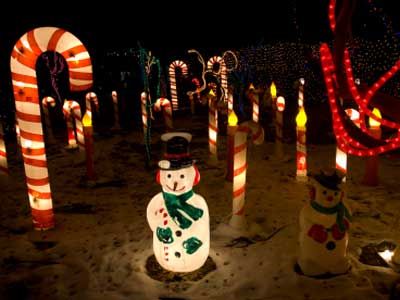 ©iStockphoto.com/RonTech2000
Candy cane decorations light up the night, along with snowmen, candles and traditional strings of sparkling lights.
©iStockphoto.com/Joe Belanger
When your decorating is done, you can use candy canes to add some extra flavor to your gift wrap.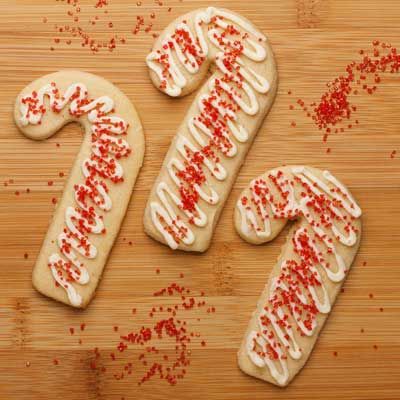 It's not often that people bake cookies to look like other candies. These candy cane sugar cookies are decorated with piped icing and red sprinkles. Learn more about candy canes and peppermints.