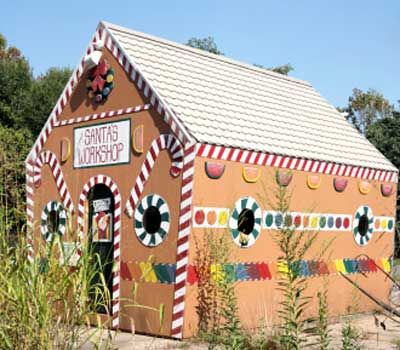 ©iStockphoto.com/Joe_Potato
There's a reason why Santa's workshop is usually built from candy -- and why Hansel and Gretel couldn't resist a gingerbread house. Most kids are wild about sweets, and a good candy store can even drive adults to act like, well, a kid in a candy store.
©iStockphoto.com/LittleMoviestar
You don't even have to go inside to get a glimpse of the good stuff. Here, giant pieces of candy corn tower over a little boy in front of a candy store.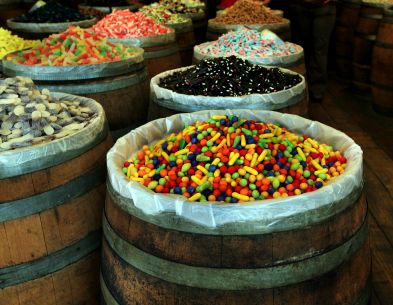 ©iStockphoto.com/ lillisphotography
The average American consumes 25 pounds (11 kilograms) of candy each year. If you think that's something, every person in Denmark eats 36 pounds (16 kilograms) of candy annually. Candy lovers live all over the world. At this candy shop located in Provence, France, barrels overflow with sugary confections.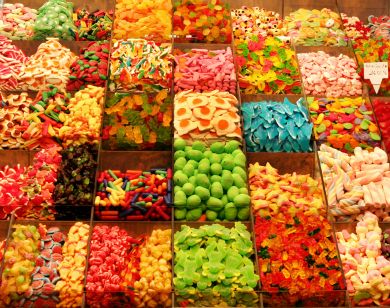 ©iStockphoto.com/ lillisphotography
Travel over to Barcelona, Spain, and you will find shops like this one filled with endless selections of jelly beans, taffy, licorice, gummy bears and hard candy.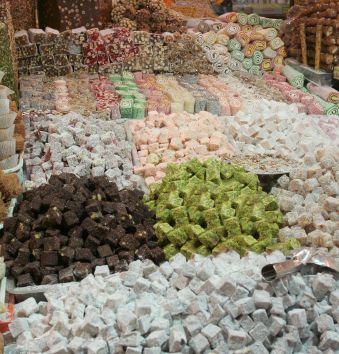 ©iStockphoto.com/yusuf anil akduygu
Mountains of fresh Turkish delight delight flood this sweet shop in Istanbul. Native to the region, Turkish delight is a jelly candy made from cream of tartar, corn starch, sugar and a hint of flavoring. Sometimes nuts or chocolate are added to the mixture.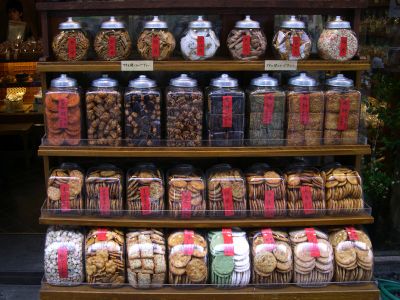 ©iStockphoto.com/Eugenia Kim
A candy wonderland can offer other sweets, too, like cookies, cupcakes and pies. Known for its row of candy stores is Nakamise-dori Street in Tokyo. Here, you can find numerous shops with dozens of different kinds of rice candies and cookies.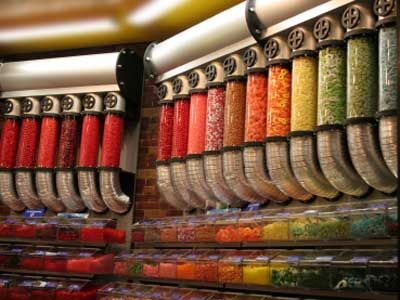 ©iStockphoto.com/Chris Johnson
From the old-fashioned cookie jar to the modern candy delivery system: Futuristic pipe canisters hold an assortment of sugary treats at a mall candy store.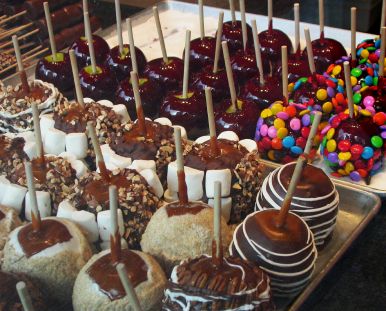 ©iStockphoto.com/Chris Johnson
Candy can turn otherwise healthy apples into a decadent dessert. Candy apples are a fun way to cure a guilty pleasure. These candy apples are covered in chocolate, caramel, nuts and candies.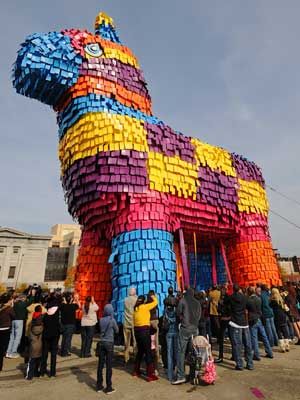 So where do you put all that candy? Try a giant pinata. This 60 foot- (18 meter-) tall donkey pinata, filled with 8,000 pounds (3,629 kilograms) of candy, broke a Guinness record on Nov. 2, 2008, in Philadelphia. Learn more about candy canes and peppermints.