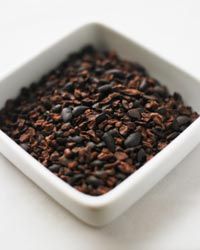 Thomas Barwick/Getty Images
Chocolate comes from the versatile cocoa bean. Above is a bowl of nibs, or the insides of cocoa beans, which are ground into the liquid used to make chocolate.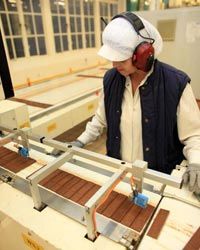 Photo by Christopher Furlong/Getty Images
Chocolate bars move down the production line at Cadbury production plant in Birmingham, England.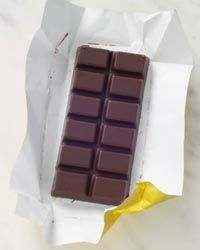 Alexandra Rowley/Getty Images
For many people looking for a sweet snack on the run, a simple milk chocolate bar is one of the best treats.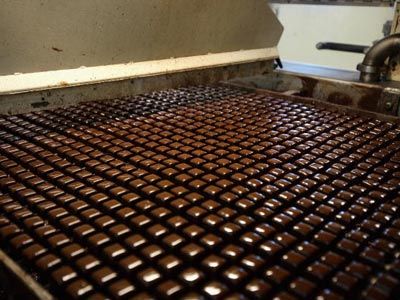 Photo by Andreas Rentz/Getty Images
Cookie dough coated with hot fruit jelly and marzipan gets covered with hot liquid chocolate at the gingerbread bakery Henry Lambertz in Aachen, Germany. Lambertz is one of the two largest German baked goods manufacturers and is the leading global supplier of gingerbread, Printen and seasonal cakes.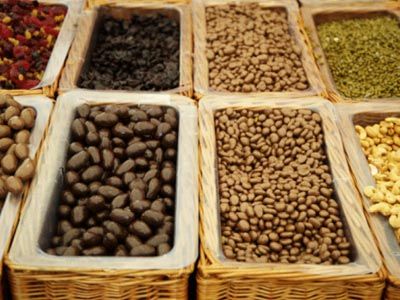 Liz Whitaker/Getty Images
Chocolate covered fruits and nuts are fun, healthy snacks that aren't too difficult to enjoy, especially in large handfuls.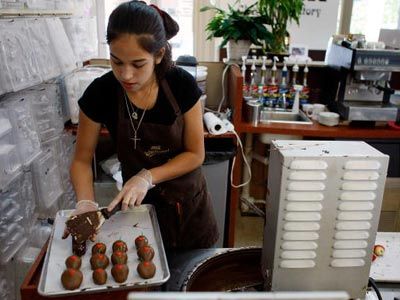 Photo by Joe Raedle/Getty Images
An employee makes chocolate-dipped strawberries at Schakolad Chocolate Factory in Davie, Fla. Chocolate, flowers and cards usually fly off the shelves for holidays, but recent economic turmoil has forced some people to ignore their sweet tooth.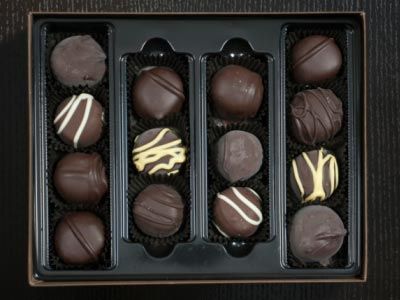 Chocolate truffles are popular gifts for Valentine's Day, and unmarked varieties can add a little bit of intrigue to your next bite.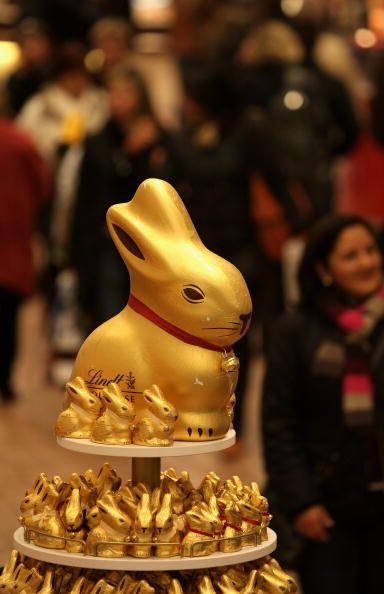 Photo by Ralph Orlowski/Getty Images
A chocolate Easter bunny is displayed for sale at a shop in Frankfurt am Main, Germany. Several weeks before Easter Sunday, retailers stock their shelves full of chocolates and traditional candies for Easter.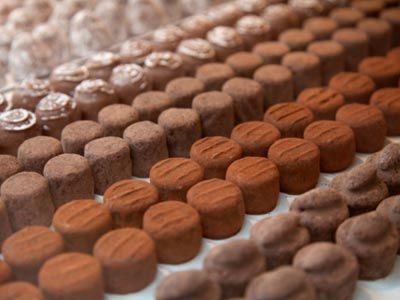 Truffles are typically made with a chocolate ganache center coated in more chocolate. But there are many more options for fillings, including fruit, nuts, cream and caramel.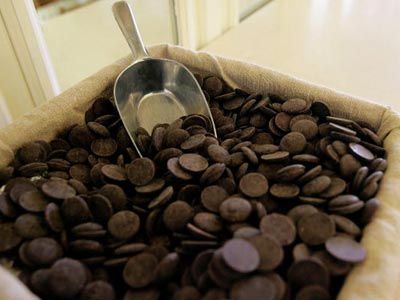 Photo by Stephen Chernin/Getty Images
A basket of chocolate rests on a counter at the MarieBelle store in New York, N.Y. A study conducted at Wageningen University in the Netherlands indicated men who ate the equivalent of one-third of a chocolate bar every day had lower blood pressure and a reduced risk of death.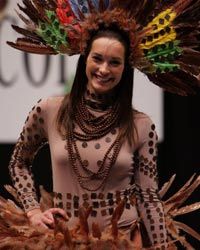 Photo by Marc Susset-Lacroix/WireImage
A model displays a chocolate-decorated dress celebrating the 15th Anniversary of Salon Du Chocolat, located in Paris.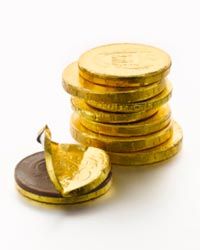 Still Images/Getty Images
Chocolate candies in the shape of coins are popular gifts during the holidays and work well as stocking stuffers.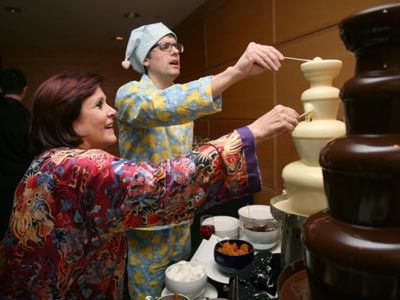 Photo by Abby Brack/Getty Images
Carrie Fisher and Mo Rocca enjoy the chocolate fountain at the Obama Pajama Party at the Ronald Reagan Building on Jan. 18, 2009, in Wash., DC. Fisher hosted the charity event that will benefit children in need.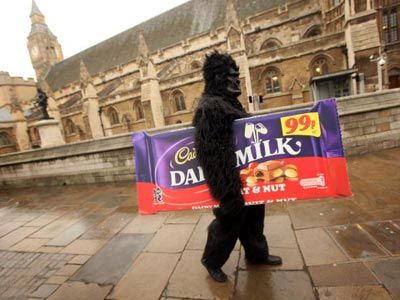 Photo by Oli Scarff/Getty Images
A man dressed as a gorilla carries a poster of a giant Cadbury chocolate bar during a protest outside the Houses of Parliament on Dec. 16, 2009, in London, England. American food producer Kraft made a $16.9 billion (10 billion pounds) bid for Cadbury.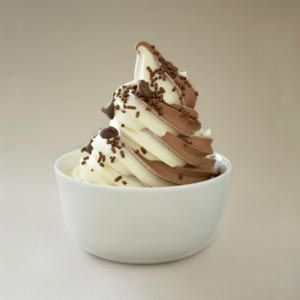 Plush Studios/Getty Images
If you'd like to cool things down, there's always chocolate ice cream or frozen yogurt. Many people go for the best of both worlds with vanilla and chocolate ice cream. To learn more about chocolate, check out How Chocolate Works.