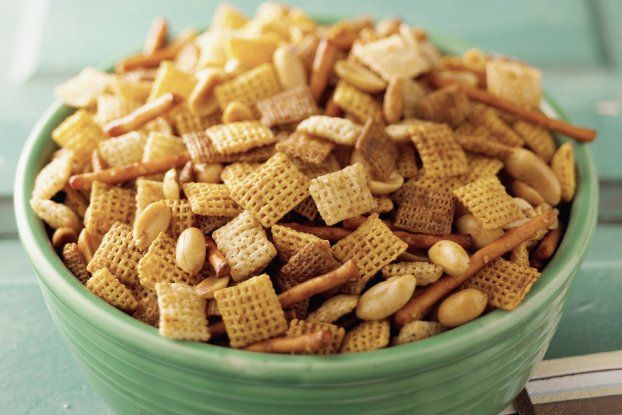 Acme Food Arts/StockFood Creative/Getty Images
A classic bowl of party mix is a real crowd-pleaser. This mixture of pretzels, cereal, peanuts and rye chips is tossed with bold spices for a crunchy, savory kick. If you're in the mood for more classic snacks, we've got the goods to satisfy that craving.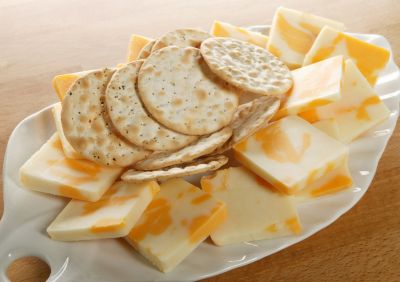 Basic water crackers and thick slices of colby-jack cheese are sure to hit the spot. You can also dress up this classic snack for a cocktail party. Serve thin sesame toast points with an assortment of gourmet cheeses, grapes and figs.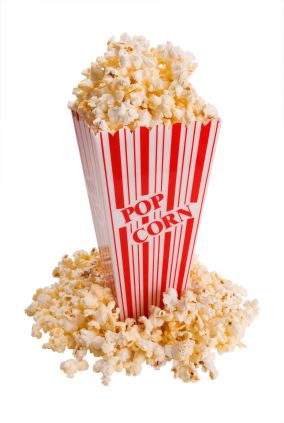 ©iStockphoto/Vincent Giordano
You don't have to hit up an afternoon matinee to enjoy a tub of popcorn. You can pop your own kernels in the microwave or on your stovetop. But be careful: When popcorn kernels explode, they can jump up to 3 feet in the air!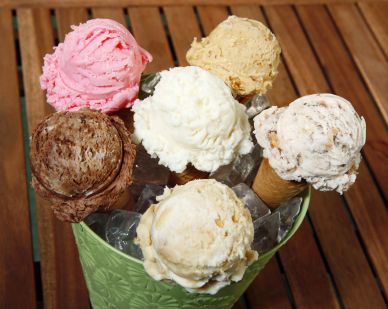 You scream, I scream, we all scream for ice cream! This sweet, creamy snack rakes in a cool $11 billion each year in revenue for ice cream manufacturers. Whether you take yours in a bowl, on a cone or whipped into a frothy milkshake, this is one snack that's impossible to pass up.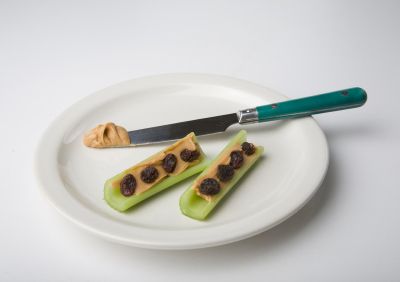 ©iStockphoto/Ethan Myerson
Kids are likelier to gobble up healthy snacks when they've got fun names. Take ants on a log, for instance. This classic snack is made with celery sticks, a spoonful of peanut butter and a handful of raisins. You'll be grateful that your kids are scarfing down veggies and fruit, and they'll be excited to have permission to eat creepy crawlies.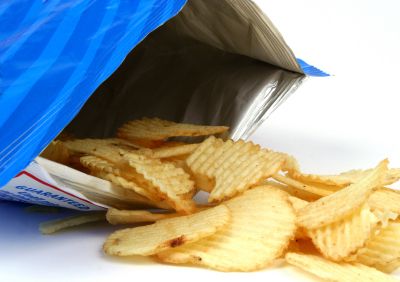 ©iStockphoto/Dana Bartekoske
When the guys are over for the big game, you can't go wrong with a bowl of potato chips -- bonus points if you offer up a bowl of ranch dip. This classic snack has come a long way from its origins. Back in 1853, George Crum invented the Saratoga Chip, which was really just a thin, crunchy french fry. Today, that snack is the much-revered potato chip.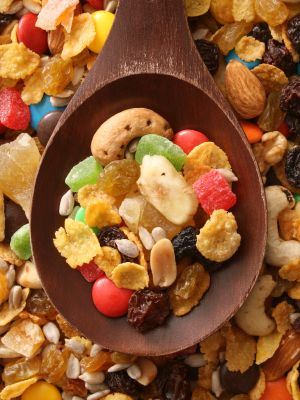 New Zealanders and Australians might call it scroggin, but to us, it's good, old-fashioned trail mix. This classic snack has thousands of variations, and it can be as nutty, sweet, salty or fruity as you want it to be.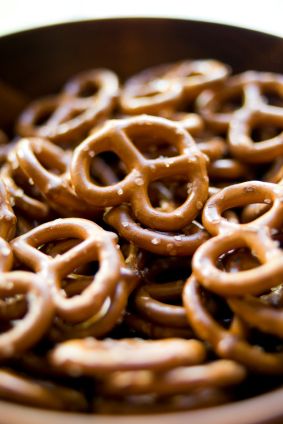 ©iStockphoto/Sawayasu Tsuji
Do you like chewy soft pretzels doused in cinnamon sugar? Or do you prefer the crunchy bite-sized version of this heartlike treat? In Germany, where this classic snack originated, children hang pretzels from their necks on New Year's Day. This delicious talisman is believed to bring good luck.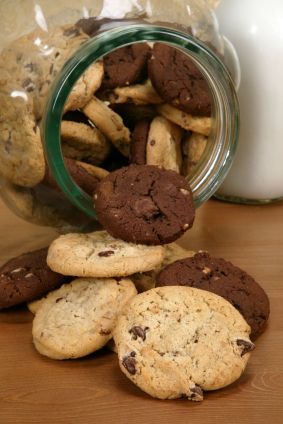 Perhaps the ultimate classic snack is cookies and milk. In the United States, the cookie jars runneth over with these sweet treats: Americans eat more than 2 billion cookies per year. That breaks down to about 300 cookies per person, per year.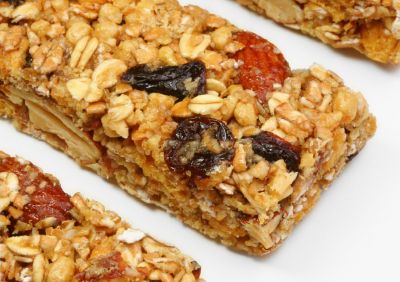 ©iStockphoto/George Bailey
Ready to swear off cookies now? Consider substituting granola bars as a snack. You can choose bars packed with nutritious ingredients, such as almonds or raisins, or spring for ones studded with chocolate chips and miniature marshmallows. Quaker makes a chocolate-dipped granola bar that only has 133 calories. Go ahead -- indulge.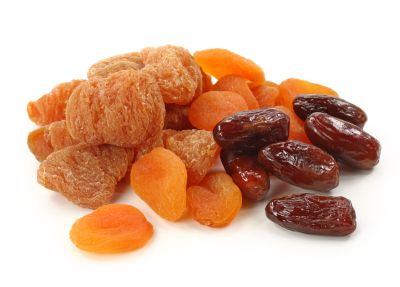 ©iStockphoto/Elena Schweitzer
Dried fruits, like these dates and apricots, will satisfy your sweet tooth and give you a nutritional boost, too. You'll want to stick to 1/4 cup of dried fruit when you snack -- that's roughly the serving of a medium-sized piece of fruit.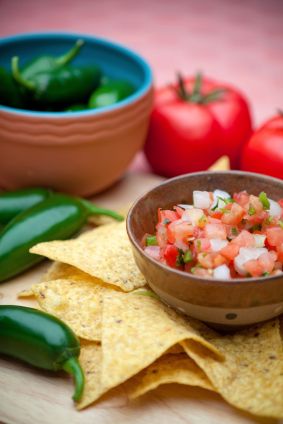 Tomatoes are packed with nutrients, so scoop up the salsa and pico de gallo! You can make salsa-worthy chips by cutting and toasting tortillas until they're crispy. But if you finish a bowl of fried tortilla chips at a restaurant, dietitians warn that's the nutritional equivalent of eating a stick of butter.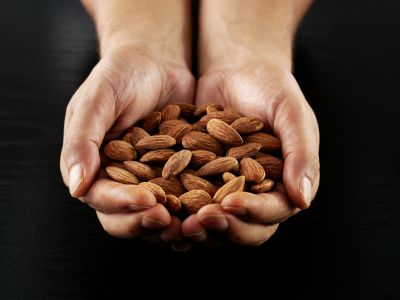 Want a classic snack that's California cool? Reach for almonds. Within the state of California, there are nearly 6,000 almond growers. Almonds are loaded with fiber, protein and even calcium.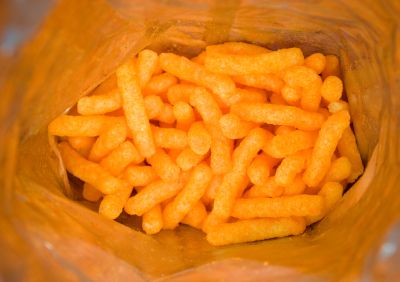 Who doesn't love the dusty orange fingers you get from eating too many cheese puffs? If you're watching your waistline, cheese puffs are a better choice than potato chips because they're a high-volume food. The puffy, airy quality of the snack will make you feel like you're getting more in a serving than with a flat chip.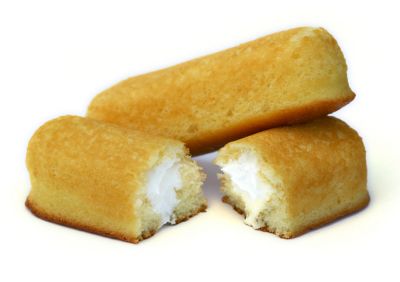 ©iStockphoto/Brent Shetler
Spongy, golden cake with a creamy center: It's hard to resist a Twinkie. Thirty-nine ingredients go into this classic snack cake -- and eight of them come from corn.