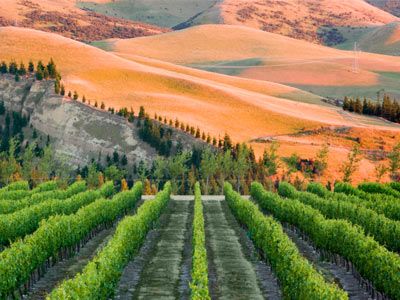 Wine is a global industry that sees many different varietals coming from various parts of the world. For example, this vineyard in the Waipara region of Canterbury, New Zealand, produces Chardonnay and Pinot Noir. See a close-up of the main ingredient in wine, next.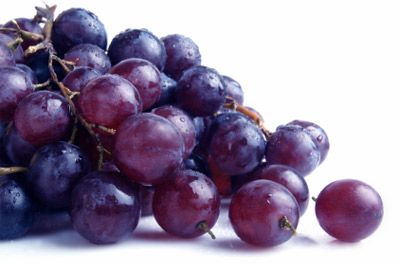 The mighty grape comes in a variety of colors including white, green, red, purple and black. This fruit has been positively linked to inhibiting cancer and heart disease through its powerful phytochemicals, specifically resveratrol. Next, see a vineyard with a scenic view.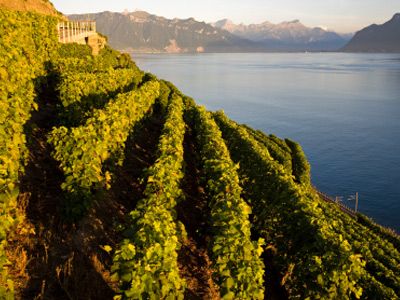 ©iStockphoto.com/Lucyna Koch
The Jura region of France produces some of the finest Chardonnays in the world along with Pinot Noirs, Sauvignons and sparkling wines. Learn about why a stable climate is important to wine production, next.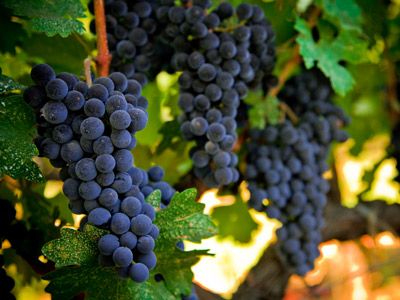 Grapes like these can't handle the heat. In fact, most wine regions are located between the 30th and 50th parallels of the Northern and Southern Hemispheres. These unique climates offer moderate to warm temperatures which are ideal for growing grapes. Next, see a famous wine region in France.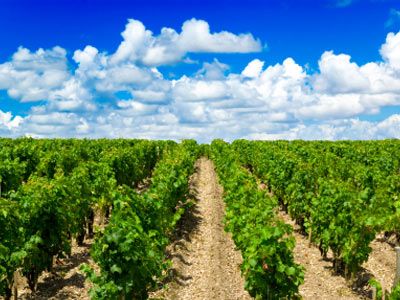 ©iStockphoto.com/raphael daniaud
This picturesque view is of a vineyard in the Medoc area, Bordeaux, France. This region produces primarily red wines that include Merlots and Cabernet Sauvignons. Next, check out a fun way to get introduced to how wine is made.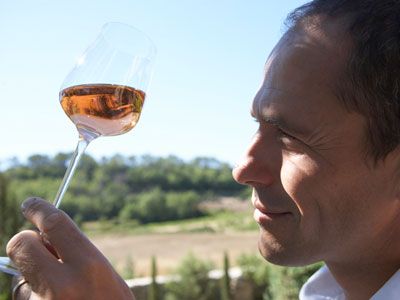 Rayes/Digital Vision/Getty Images
Traveling to a vineyard for a tour is a great way to explore how the grape makes it to your glass. See a typical stop on a wine tour, next.
Wine has to go through a fermentation process, which usually takes place in stainless steel tanks and oak barrels. Take a look at what keeps wine in the bottle, next.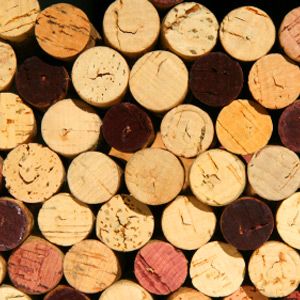 ©iStockphoto.com/Carmen Martínez Banús
Cork has traditionally been the choice of many wineries for keeping the fruits of their labor safely inside the bottle. Once corked, the wine is set aside to age. Do you know where wine is aged? Find out next.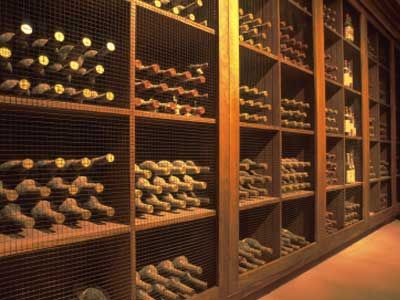 This wine cellar in Napa Valley shows the signs of aging. Notice the dust on the bottles, which suggests that they haven't been touched for years. Next, see another wine cellar loaded with barrels of vino.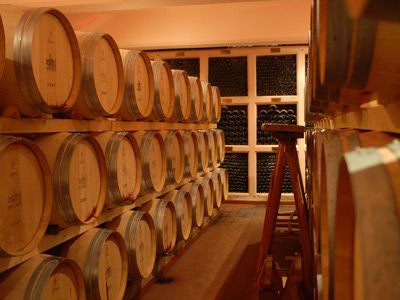 Kaveh Kazemi/Getty Images
Some winemakers prefer to ferment their wine in traditional wooden barrels in a cellar. It takes about two to three weeks for the cuvee and liqueur de triage mixture to ferment , or turn into alcohol. Can you guess what a riddling rack is? Find out next.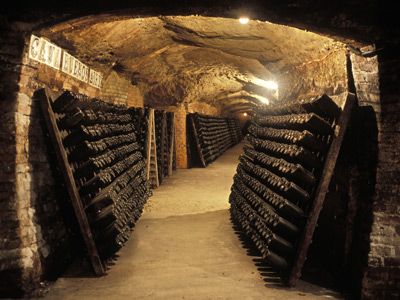 These special racks, called riddling racks, hold each bottle at a 45-degree angle. On average, aging can last for one to three years, but winemakers usually recommend longer for the best bottles. See an important step when opening a bottle of wine, next.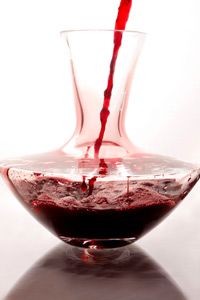 ©iStockphoto.com/Emre ARICAN
Over time, a bottle of wine will collect sediment in the bottom of the bottle. Decanting the wine in a glass vessel will help to separate the liquid from the sediment and allow the wine to breath, or aerate. Next, take a look at how your nose can help in the wine tasting process.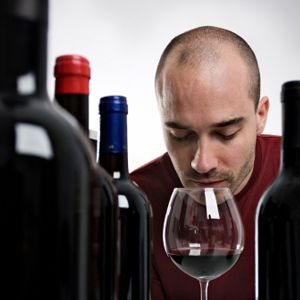 ©iStockphoto.com/JoanVicent
Smelling wine first could save you from drinking some pretty rancid vino. If wine ages too long, it will basically turn into vinegar. Using your nose to smell the wine first will help to ensure that you will not make this mistake. Next, see how your eyes can help classify wine.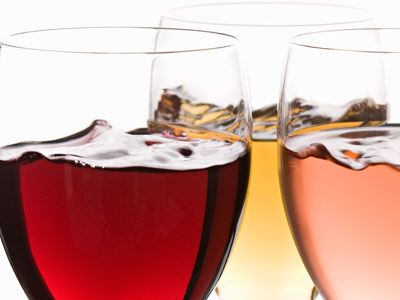 Robin Macdougall/Photographers Choice/Getty Images
These glasses of red, white and rose wine varietals show the difference in coloration that each type expresses. Get ready to taste a glass of wine with a high-tech serving solution, next.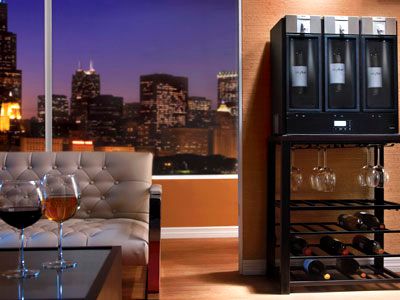 Jarden Consumer Solutions
The skybar Wine System chills, pours and preserves wine. Commonly used in restaurants, wine stores and vineyards, these machines are starting to make their way into homes for the budding oenophile. Take a look at a food that can enhance the flavor of wine, next.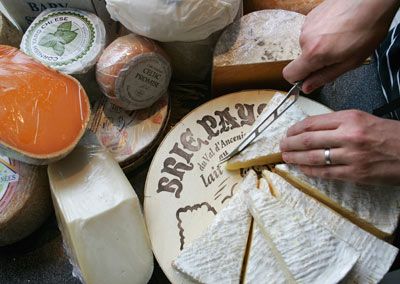 From Beaujolais to Bordeaux, Madeira to Merlot and Sancerre to Shiraz, wine can complement almost any food with cheese leading the way. To learn more about wine check out the wine channel.