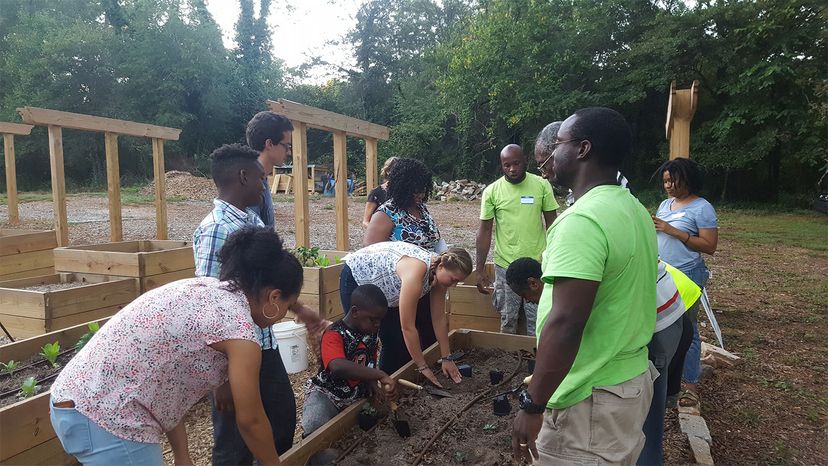 A stunning 11.8 percent of American households — about 40 million people — experienced food insecurity (lack of financial resources to buy sufficient food) at least some of the time in 2017, according to the United States Department of Agriculture (USDA). Enter community food forests, which are helping to ease a problem in a way that captures the very best of social and environmental-consciousness all at once.
Food forests are a far cry from community gardens, as they're not rows and rows of standard plant beds. Instead, they're designed to mimic natural forests using food-bearing trees, roots, greens, vines, plants and the like, while making the most of the space available. As a result, food forests are picturesque, calming, gathering areas for community members looking to enjoy a piece of nature, while picking whatever produce they need for free.
"The concept behind food forests is that natural forests are highly productive in their own right, and totally self-sustainable over extremely long timeframes. So, by following the functional patterns that exist in a natural forest and adapting them to the conditions of light and space that each species need in order to be productive, we can create very low maintenance production zones that are essentially harvest systems," explains Giuseppe Tallarico, an agronomist specializing in permaculture, food security and environmental management systems, who is also the founder and manager of the World Permaculture Association. "Each element in the system is selected and placed in relationship to other elements so that they are as much as possible, mutually self-supporting in terms of nutrient and space-sharing," he adds.