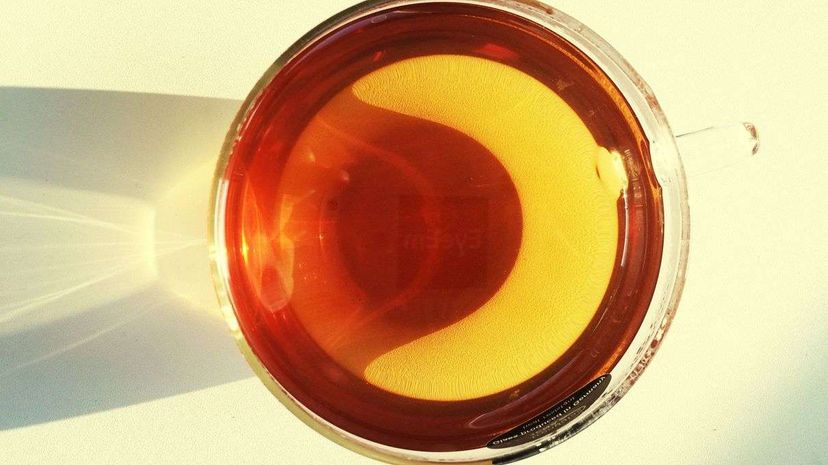 Too much trouble to brew a cup of tea? Then pick up a can of No More Tea Bags and squirt yourself a cup instead.
There! Don't you feel better? Uh, maybe not.
English entrepreneur Guy Woodall, who also owns Yum Cha iced teas, is the creative genius behind this new aerosol tea, which debuted in England in August and comes in three flavors: English breakfast, Jasmine and Earl Grey. Each can, which sells online for £4.95 ($6.42, English breakfast) or £5.95 ($7.72, Jasmine and Earl Grey), produces about 20 cups of tea. To make your own fresh cup, you simply squirt a small amount of the tea concentrate into your mug, then add hot water, milk or sugar, if desired.
So what's in it for you beside avoiding a soggy tea bag by-product? No More Tea Bags supposedly delivers a better-tasting cup of tea because the concentrate is brewed for a full five minutes during its production. By comparison, the average tea-drinker only steeps his cup for 13 seconds, Woodall told UK news site Metro. That's not nearly long enough for a tea's full flavor to come through. Drinkers can also easily control the strength of their tea by adding another spritz into their cup, or more hot water or milk.
But why put the tea in a spray can and not something more conventional, like a glass bottle? Using glass containers would need adding of chemical preservatives, Woodall told Reuters, while putting the tea concentrate in the more-sterile aerosol cans would not.
But tea-loving Brits may not be ready for such a revolutionary means of tea-brewing and dispensing. One Twitter user tweeted, "What fresh hell is this?" while another responded, "Errr No. Just No. #lovemytea. #teaheresy." A Facebook user claimed, "I blame Brexit for this."
A quick check on the company's website shows there's at least some interest in the product; the three-can selection pack is already sold out.