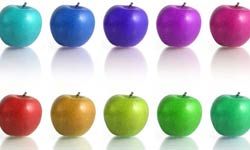 Adam Radosavljevic/©iStockphoto
Now, that's an apple of a different color! Apples may not be on the list of genetically modified products yet, but who knows what the future holds? Maybe a different colored apple for every occasion, like blue to celebrate a boy's birthday? The pages that follow show the ups and downs of GM foods.
Doesn't this make you crave a bowl of rice? You have to wonder how much all the chemicals this farmer is spraying affect the rice in the field, not to mention the poor guy. Scientists modify some GM foods to make them resistant to diseases and pests to make fewer of these white clouds.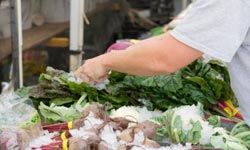 Take the sugar beet. Scientists genetically engineered them to resist weed killer, but a judge recently reversed the OK to do so. So are these sweet crops good or bad and who decides? In fact, how do you know what you're buying?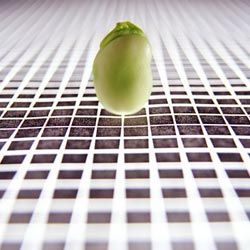 Ryan McVay/Digital Vision/Thinkstock
On or off the grid, most soybeans and soy products are genetically modified. That may come as a surprise to organic consumers.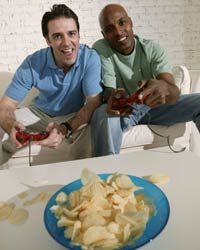 Are you playing with your food? Not food fights, but ingredient ignorance. It's not your fault; few people know that the oil that makes potato chips so good and crispy often is genetically modified. Learn more about oils on the next page.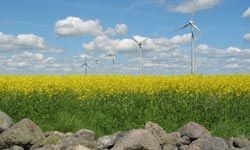 Driving by any yellow field with windmills puts you close to nature. You'd be surprised to learn that oil from rapeseed and cottonseed often is genetically engineered to improve flavor or quality. The canola might be bred to tolerate herbicides. That's not all bad, is it?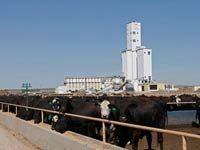 Cattle are fed on the Five River Cattle Feeding lots near Kersey, Colo., on Friday, Aug. 28, 2009. As many as 100,000 head can be maintained at the facility. These days, many beef and dairy cattle eat feed that passes "moo-re" genetically modified ingredients to your family's dinner table.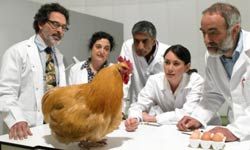 It's easy to tell what the scientists are thinking, but what about the poor hen? Maybe she's even seeing double. Cloning and genetic modification are hot topics around the world and bioethics is a big concern. Who can you believe?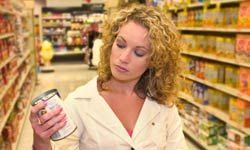 You can read the label on food products. But even then, don't assume the product you're buying is GM free. Right now, the U.S. does not require revealing of genetic modification on food labels. You're safest with organic foods, and don't make assumptions. Remember those soybeans?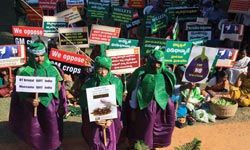 AP Photo/Mahesh Kumar A, File
Or maybe trust the government? On Jan. 31, 2010, farmers and Greenpeace activists dressed as Bt brinjal eggplants gathered when Indian environment Minister Jairam Ramesh visited a public hearing on a genetically modified eggplant crop. India halted its commercial release on Ramesh's suggestion.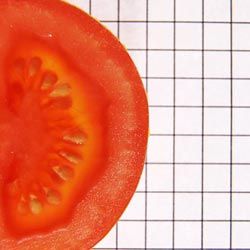 The intentions of genetic modification often are noble. What if we had a seedless tomato? Or one that would be juicy and good but always match the size of the burger pattie? Would it be worth it? How much would we sacrifice to improve flavor, convenience or abundance of the foods we love most?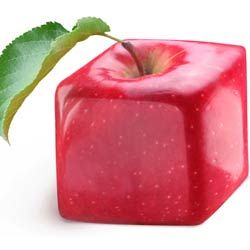 Ryan McVay/Digital Vision/Thinkstock
We could go too far. Think how much easier it would be to peel and slice a cubed apple. But really? Really? Don't worry, it won't be showing up in your grocer's aisle anytime soon. Come to think of it, grocers would love them too; no more bruised apples rolling across the produce floor.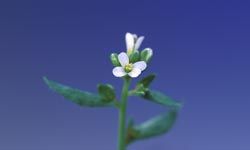 National Institutes of Health/National Human Genome Project
Ideas like the apple cube are easy. But how do scientists create GM foods? It's not easy, but it's getting easier every day because of genomics, or the study of how genes make up an organism. Scientists have mapped all of the genomes in a human. It took them five years to map the first plant -- the mustard weed.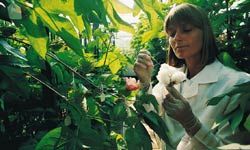 This scientist is out in the field, so to speak, to examine cotton plants. Cotton resistant to insects was commercialized in 1996. Cotton seed oil is a common GM food product that has fueled its own controversy.
David Freund/©iStockphoto
This genetically modified plant grows in a beaker in a lab and stands as a metaphor for GM foods. It looks simple enough, but the mustard weed scientists chose to map first had only five chromosomes and about 25,0000 genes, which is less than most and a third the amount of DNA found in rice.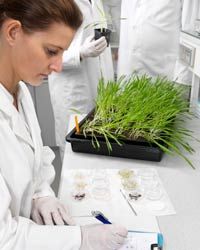 This scientist is at work analyzing GM canola seeds that have sprouted. She's a little more complicated than the plant she holds. Human cells have 46 chromosomes and about 25,000 genes plus proteins on those genes. It seems more difficult to modify humans, or does it?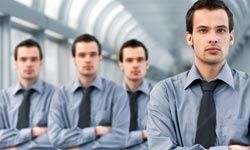 Maybe in the future, we can duplicate or modify people. Just think how much this guy (guys) could get done. Well, if he stopped hanging out in the hall and got to his desk (sorry, desks). Cloning also is very controversial. Just ask Dolly the sheep.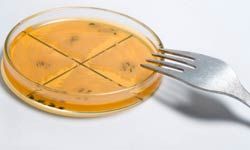 dra Schwartz/©iStockphoto
Sure, it could go too far. "Would you like fries with that Petri dish?" For now, genetic modification is much more subtle. Is that good or bad?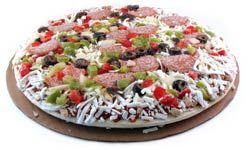 Craig Veltri/©iStockphoto
Until bioethicists and other leaders work out the social, medical and environmental impact of GM foods, you have to decide whether it's worth your concern. Most frozen pizzas have some GM ingredients. Do they make them more like delivery? Can you even tell?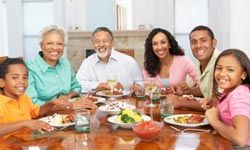 Most of all, do GM foods help or harm you and your family? Until there are more studies, it's hard to say. If you're concerned, buy organic and learn more.