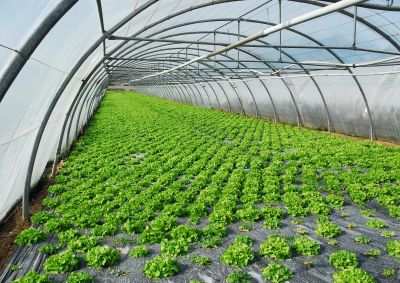 ©iStockphoto.com/Maxime VIGE
Greenhouses have a rich and interesting history. In the first century, Emperor Tiberius commissioned a greenhouse with a translucent stone covering so that his favorite vegetable, the cucumber, could be grown.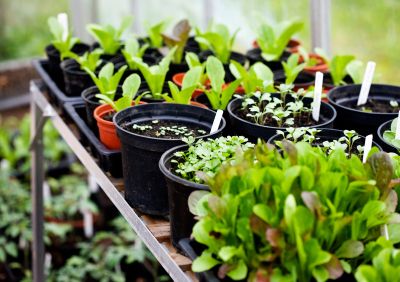 ©iStockphoto.com/René Mansi
Seedlings are nurtured by the constant, warm temperature inside greenhouses. Because plants and soil absorb radiant heat from the sun or artificial heat sources, the warm temperature is circulated within the structure, keeping the plants at a steady temperature.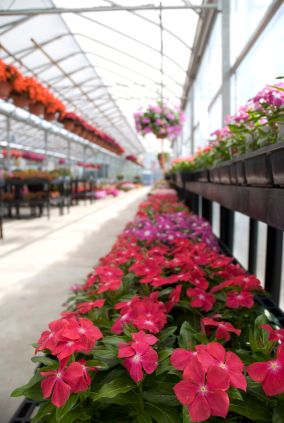 ©iStockphoto.com/Andrea Hill
Rows of impatiens thrive in this greenhouse. Most greenhouses employ some kind of automatic watering system to keep soil moist. Whether it's wicking, capillary matting or drip irrigation, thirsty plants get their water from some source -- even if it's a constant gardener's trusty watering can.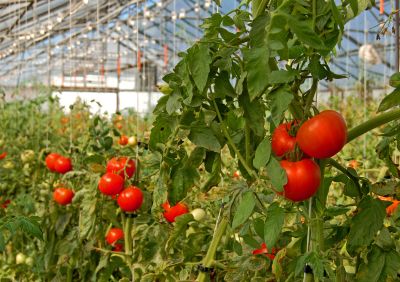 ©iStockphoto.com/Karen Arehart
Greenhouses offer a viable solution to the problem of growing food crops in harsh climates. Because the conditions within a greenhouse can be controlled, vegetables and fruits can be cultivated outside the normal confines of their growing seasons.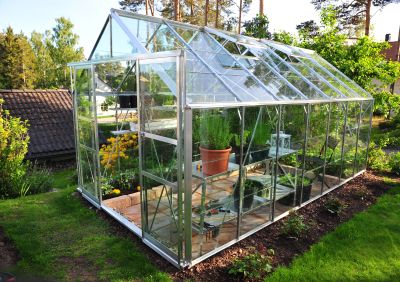 ©iStockphoto.com/Ralf Antblad
In the past, greenhouses were owned and maintained exclusively by the very wealthy. These structures were alternately referred to as specularia, orangeries and pineries. Today, greenhouses are far more affordable -- you can purchase a modest one for your backyard or even buy one in miniature countertop dimensions.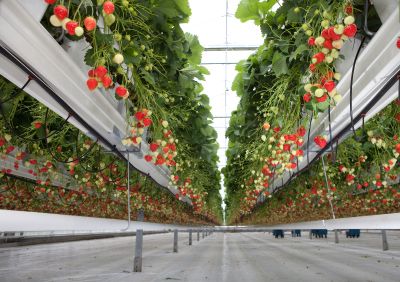 ©iStockphoto.com/Bart Coenders
Deck the greenhouse halls with strawberries! This sensitive berry, which is actually a member of the rose family, needs careful attention as it matures. The perfect temperature is a necessary constant for strawberry cultivation. Heat sources in greenhouses include natural gas, solar batteries and even the body heat from animals.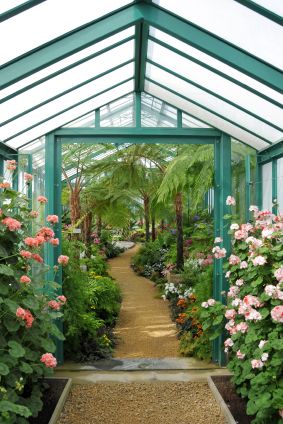 Some greenhouses are ornate, and others are fairly simple structures that allow the plants to be the center of attention. This is an interior shot of the famous Royal Glasshouse in Laeken (Brussels), Belgium.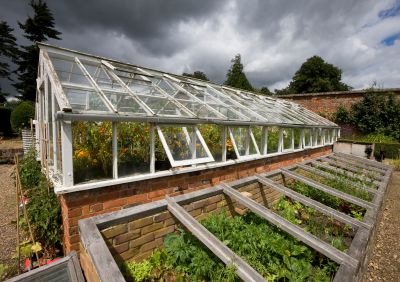 ©iStockphoto.com/Steve Geer
England is the site of the world's largest greenhouse, the Eden Project. Another greenhouse located in the U.K. is the greenhouse at Greys Court in Oxfordshire. This tidy glass and brick structure might not draw as many tourists as the Eden Project, but like all greenhouses, it serves a vital purpose.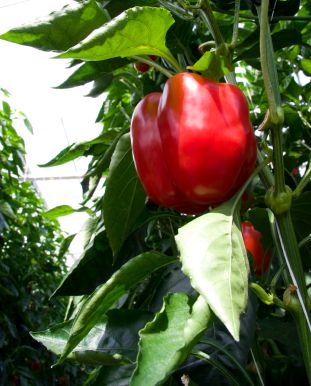 ©iStockphoto.com/Greg Ferguson
A red pepper thrives in its greenhouse environment. Some greenhouses are used exclusively for growing crops, and on the other end of the spectrum is the conservatory, a finished space in which mature plants are displayed.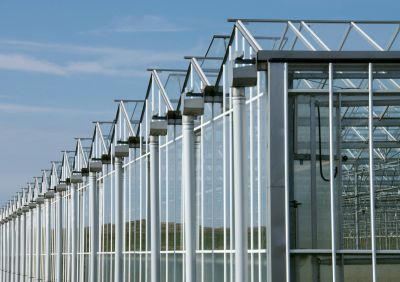 ©iStockphoto.com/Frank van Haalen
These industrial-looking structures prove how far we've come since the earliest greenhouses, in which the wealthy cultivated exotic fruits and vegetables. Greenhouses around the world are used to tackle the problem of world hunger and the paucity of food in some regions.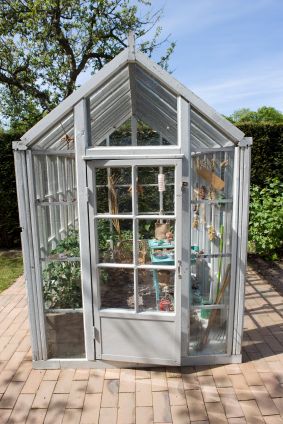 ©iStockphoto.com/Kjell Brynildsen
This small, vintage greenhouse makes a whimsical -- and functional -- addition to a backyard. Even if you can't master the art of growing orchids in a hothouse, you can at least use this structure to protect your potted plants when winter's chill threatens.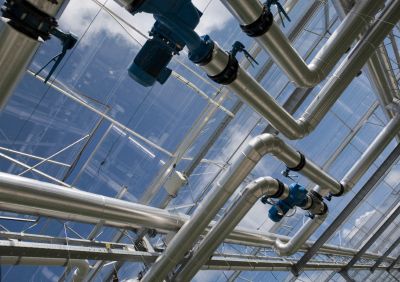 ©iStockphoto.com/Arie J. Jager
A closeup of the pipeline structure at an agricultural greenhouse shows just how complex greenhouse watering systems can be. Most greenhouses of this size are located near water sources, and many have pipes that carry water from that source directly into the structure.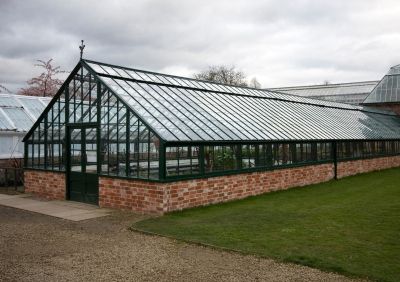 ©iStockphoto.com/Adrian Beesley
This greenhouse in Tatton Park, Knutsford, Cheshire, U.K., is an imposing steel and brick structure. Freestanding greenhouses like this one are located away from tall buildings and natural elements that block sunlight. Some freestanding greenhouses are actually a series of greenhouses -- this design helps maximize the resources.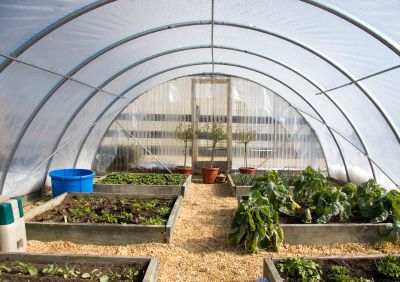 ©iStockphoto.com/Steven Frame
Not all greenhouses have to be as elaborate as the iron and glass 19th-century showstoppers that the Victorians designed. Instead, you can make a homespun greenhouse in your own backyard with a little aluminum tubing and sheets of plastic.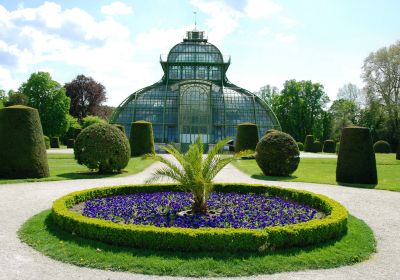 The Palm House at Schonbrunn Palace Garden, Vienna, Austria, is a classic example of 19th-century opulence. This decorative conservatory is for looking, not touching. Decorative greenhouses like this one usually have finished floors and furniture.