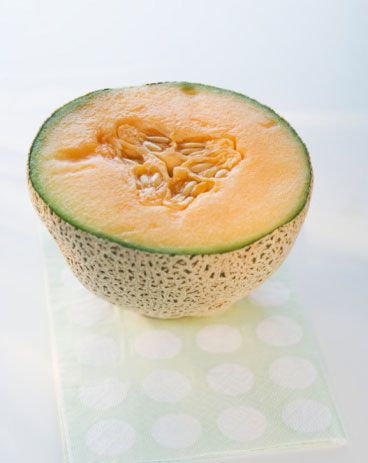 Tom Grill/Iconica/Getty Images
Fresh melon is bountiful in the warm summer months, so think seasonally when making soup. A puree of chilled cantaloupe and honeydew melon tastes great with crumbled prosciutto.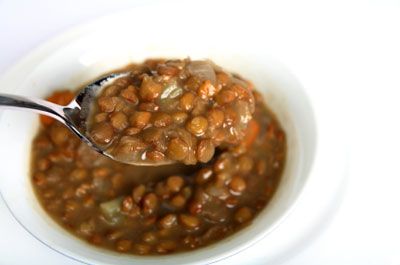 ©iStockphoto.com/Paul Cowan
Rich lentil soup, full of protein and other essential nutrients, can satisfy the fiercest of appetites. Serve it with a piece of earthy, brown bread.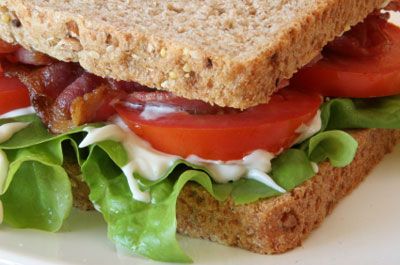 ©iStockphoto.com/merlinpf
You can't improve upon a classic -- but you can lighten it up! Build a healthy BLT with turkey bacon, romaine lettuce, juicy tomatoes and whole-wheat bread. To be extra angelic, go with light mayo.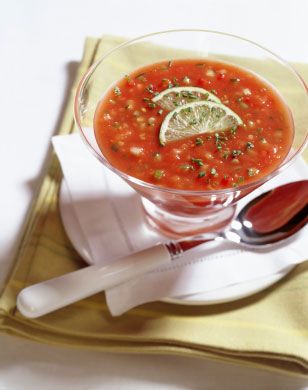 Gazpacho is the star of summertime soups. Garnish your bowl of this classic Spanish soup with fresh slices of lime.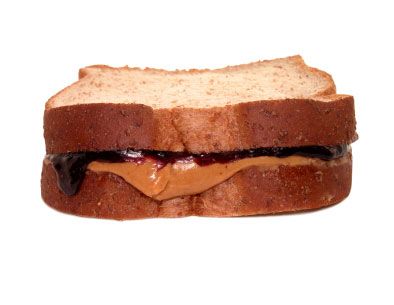 ©iStockphoto.com/PhotoEuphoria
PBJs aren't just for the kids. Start with a loaf of thick whole-grain bread, spread on a layer of organic peanut butter, and top with thinly sliced apples or a generous dollop of all-fruit preserves. Extra hungry? Make it a double decker!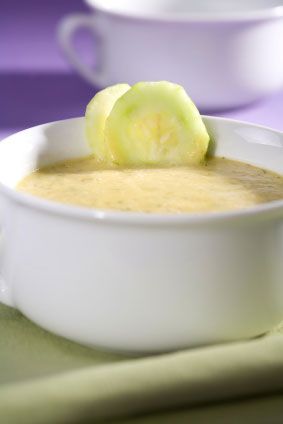 ©iStockphoto.com/StockStudios
To lighten up almost any soup recipe, substitute plain nonfat Greek yogurt for heavy cream. We especially like the combination of tart yogurt with the cool taste of cucumber in a chilled summertime cucumber soup.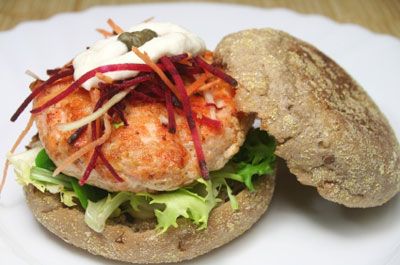 When everyone else is tossing bratwursts and ribs on the grill, stake out a corner of the coals for your healthier choice: a salmon burger. Served up with light mayo-based aioli and nestled between a whole-grain bun, a salmon burger is an undeniably smart alternative.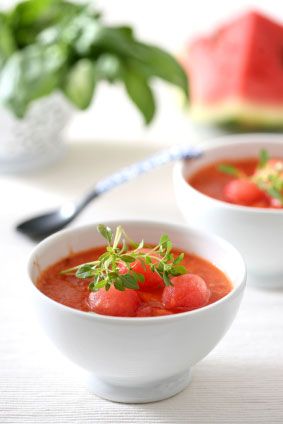 ©iStockphoto.com/martatorrent
For a starter course to wow your dinner guests or for a refreshing dinner entrée, serve watermelon -- yes, watermelon! -- soup. Puree watermelon, fresh ginger and mint and a splash of sweet white wine, and chill for at least four hours. Rich in lycopene and beta-carotene, watermelon packs a nutritious punch.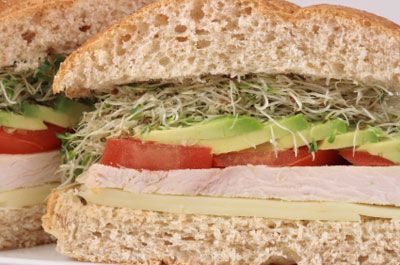 You can't get much healthier in the sandwich department than classic turkey on whole-grain bread. We like to pump up the texture and flavor with avocado, sprouts and tomato.
How do you spell "fiber"? B-e-a-n-s! The more, the better, which is why we slurp up this hardy soup made with kidney and navy beans.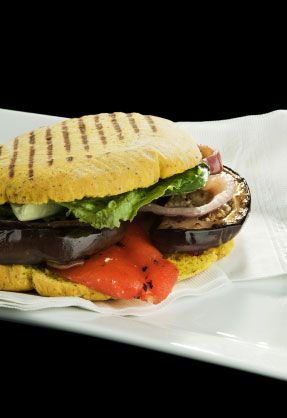 ©iStockphoto.com/nielcaixa
A hot-pressed panini stuffed with grilled eggplant, fresh mozzarella, pesto, red peppers and onion is a filling dinner for the vegetarians and meat-eaters in your crowd.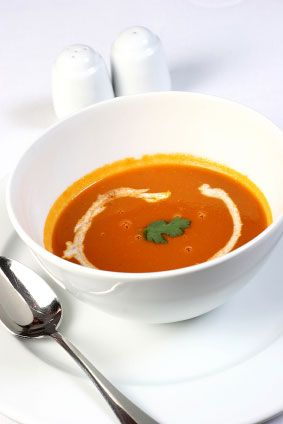 Tomato soup is the little black dress of your pantry. You can dress it up for almost any occasion -- or any appetite! We keep ours waistline-friendly with skim cheddar, chives and a generous dollop of plain yogurt.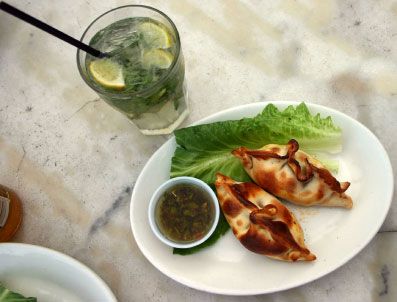 ©iStockphoto.com/Thisabled
OK, so empanadas don't fit the classic definition of "sandwich." But when we're having a mojito on the patio, a hot ham and cheese just won't do! Fill refrigerated pie crusts with shredded chicken and cheese and diced jalapenos, press closed into half-moons, then bake.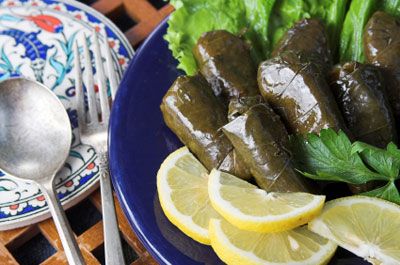 ©iStockphoto.com/Elkeflorida
One last stop on our international tour of alterna-sandwiches. If you like healthy wraps, try grape leaves for a Mediterranean twist. Packed with long-grain rice, feta, dill and parsley, these flavorful Turkish "sandwiches" are the perfect way to get your daily greens. Serve with lemon and Greek yogurt on the side.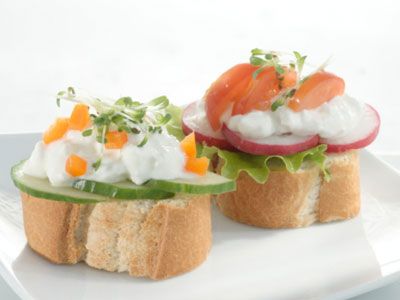 Michael Rosenfeld/Getty Images
For a more substantial twist on a tea party dainty, make our version of cucumber sandwiches. We like fresh croissants or sliced baguettes topped with dill mayo, thinly sliced cucumbers, radishes and watercress. Not a mayo fan? Substitute light cream cheese.