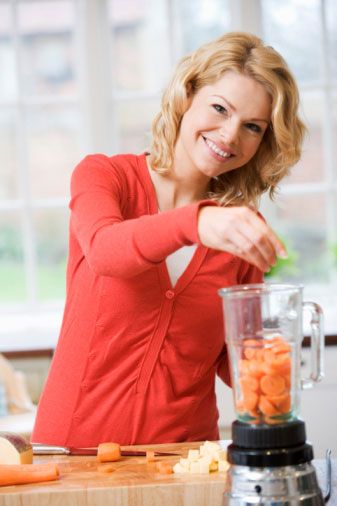 In a world of Big Gulps, it's nice to reach for a healthier, less carbonated alternative. Whether you make your own juice and smoothies or buy them at the market or café, you're doing your body a favor with every sip. We love these refreshing varieties any time of day!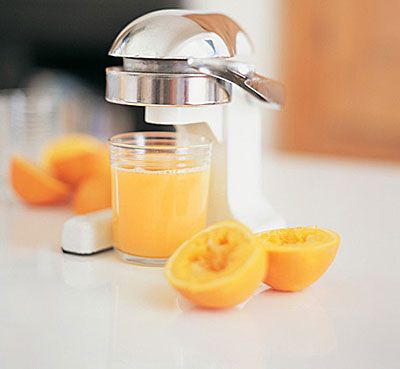 Digital Vision/Thinkstock
The best part of waking up is OJ in your juice glass! This sunny variety of juice is full of vitamin C and flushes the sleepy right out of your system. The only thing to debate about orange juice is pulp or pulp-free.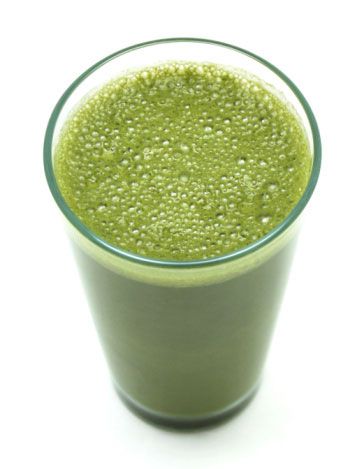 If you can get past the color, green goddess smoothies can be a girl's best friend. Made with healthy greens like spinach, kiwi and avocado, you can tweak the recipe to suit your taste buds.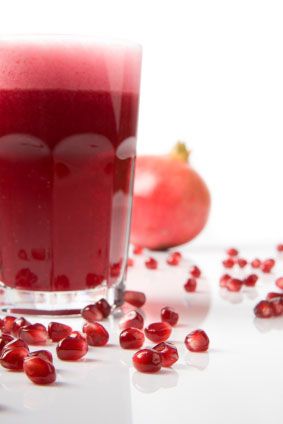 ©iStockphoto.com/fatihhoca
A word to the wise: Don't try this at home. We've never attempted to juice itty-bitty pomegranate seeds ourselves, but the process is enough to make us swear off juice forever. We buy the pre-bottled kind, which has more antioxidants than red wine. But don't worry. You can still have your Merlot.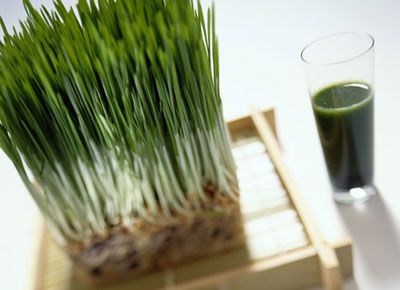 Ryan McVay/Photodisc/Thinkstock
Can you believe health nuts drink this stuff? We can't speak to the taste of wheatgrass (being too afraid to try it), but we hear it offers a total-body cleanse. Fair is fair: If you drink grass, we'll give you a free pass for ice cream.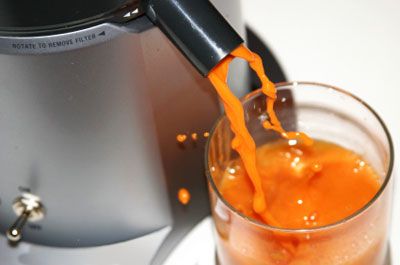 ©iStockphoto.com/Liliboas
You could eat baby carrots until you're blue in the face, or you can reap the nutritional benefits in a few sips. Carrot has a mellow flavor that mixes well with savory or sweet, so why not juice carrots and tomatoes or a carrot-apple combo? We'll try (almost) anything once!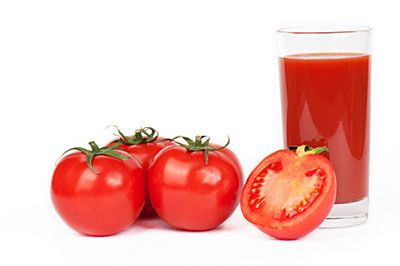 If the only tomato juice you've ever tried is in a Bloody Mary, you're missing out. A rich, savory glass of tomato juice tastes great with simple scrambled eggs and toast.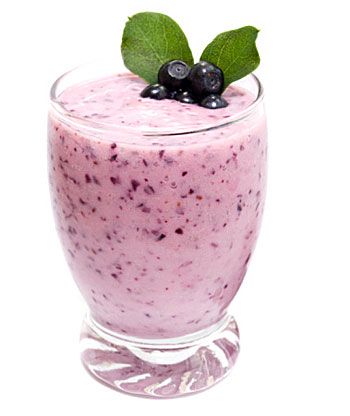 There's nothing cooler -- or sweeter -- than a berry smoothie. We like blueberries, raspberries and strawberries blended with nonfat yogurt, a splash of milk and a handful of crushed ice. Perfection!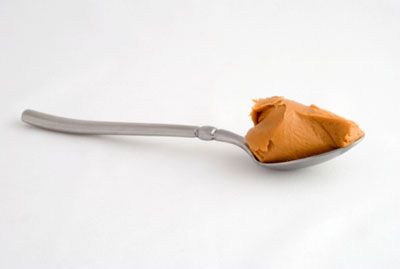 Nut butters make great additions to your favorite smoothies. From Brazil and macadamia nut butters to classics like almond and peanut butters, adding a spoonful enriches the taste and protein content of your drink. We like peanut butter with banana and a sprinkle of cocoa powder.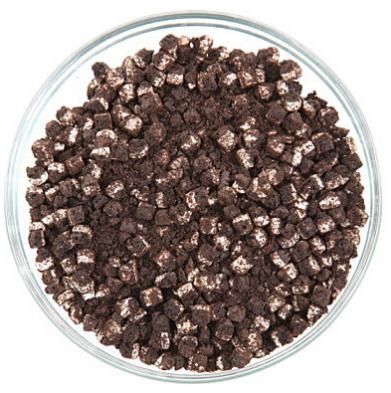 Got a fierce sweet tooth? Curb cravings with a dessert smoothie instead of a milkshake. Our go-to recipe is a scoop of vanilla frozen yogurt, a splash of skim milk and a few tablespoons of crumbled chocolate sandwich cookies. Blend and indulge without guilt!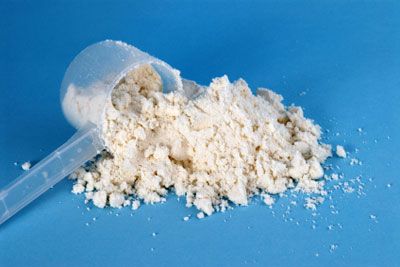 ©iStockphoto.com/jorgegonazalez
If your smoothie is a meal-on-the-go, you'll need a little extra sustenance. Stock up on vanilla or chocolate protein powder, and add a scoop to your smoothie. Vanilla tastes great with kiwi, orange and banana, and we like chocolate with berries.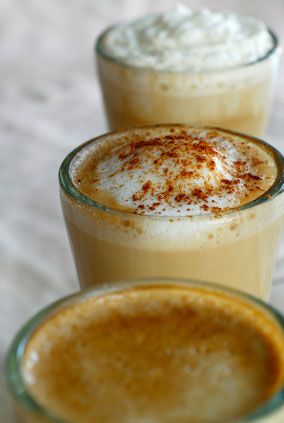 OK, so we didn't come up with this idea, but we know everyone loves frozen coffee drinks. Don't pay a barista $4 plus tip to make yours when it's so easy to do at home. Combine room-temp or chilled brewed coffee with a few handfuls of crushed ice, a splash of milk and a teaspoon of vanilla extract or cocoa powder. Blend 'til it's nice and icy, then pour into a cup and top with whipped cream and a drizzle of chocolate or caramel syrup.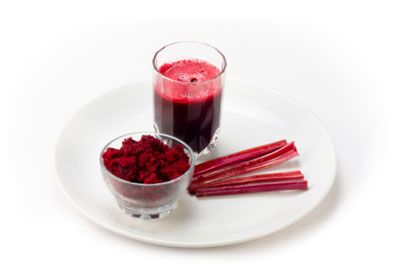 Got a bad case of fatigue or PMS? Sip on some beet juice. If you don't like the flavor of beets, try juicing the root veggie with apple, carrot, rhubarb or pear. And after you enjoy, be sure to brush your teeth to get rid of that red smile.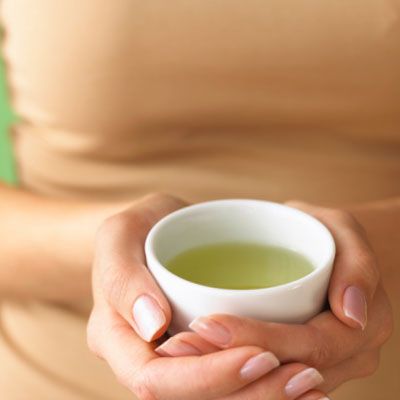 Brand X Pictures/Thinkstock
We hear about its miraculous benefits all the time, but a hot cup of tea in the summertime just isn't appealing. Chill out with a green tea smoothie. Let freshly brewed green tea come to room temp, then blend with crushed ice, peaches, melon and a drizzle of honey. Add fresh mint for a kick.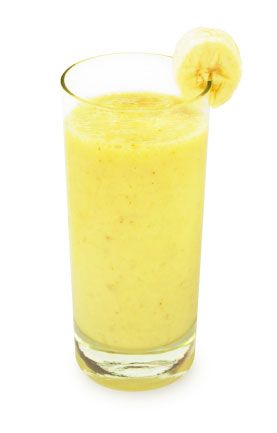 There are two ways to get rid of overripe bananas: bake banana bread or make banana smoothies. If it's too hot to turn on the oven, we suggest the latter. Banana smoothies can be as healthy as you want them to be. For a diet-friendly version, blend bananas, skim milk, crushed ice and a teaspoon of vanilla extract. Or, go decadent with a banana split smoothie: bananas, vanilla ice cream, pineapple juice, strawberries and chocolate syrup. Blend, and top with whipped cream, chopped nuts and a cherry.