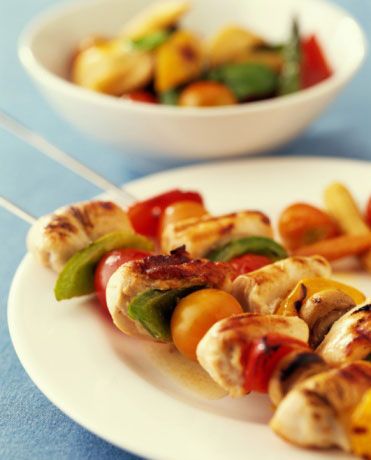 Robin Macdougall/Taxi/Getty Images
Grilled chicken and vegetable skewers are a light and flavorful bite for dinner, and they're a healthy alternative to summer cookouts where fatty red beef reigns supreme.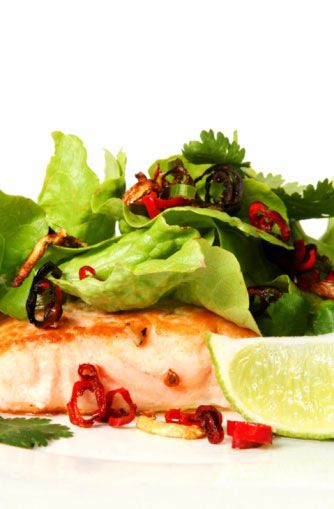 When the temperature is too high to stomach anything hot, chill out with poached salmon on fresh arugula. Dress it with a little olive oil and vinegar and a few shavings of manchego cheese.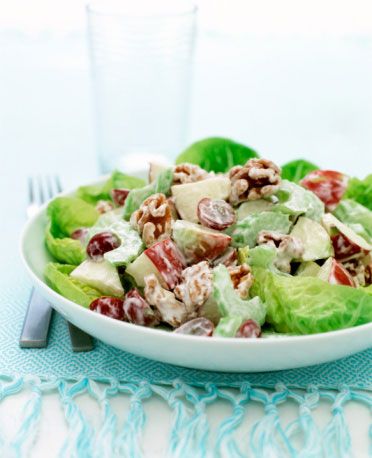 ITStock Free/Polka Dot/Thinkstock
A Waldorf chicken salad is a breeze to prepare and will taste fresh with a glass of white wine.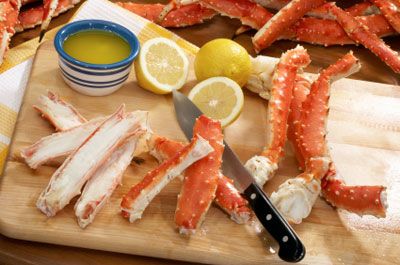 ©iStockphoto.com/nycshooter
Skip greasy fried seafood in the summertime! Chilled crab meat mixed with diced onions and avocado is a palate-pleaser.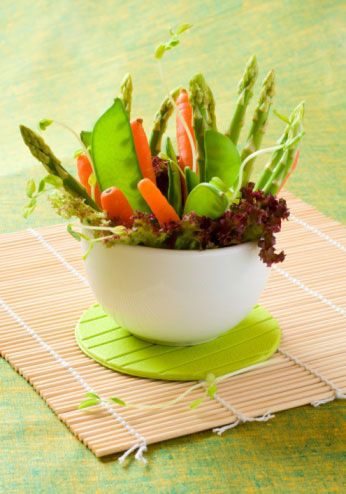 What could be easier on a weeknight than whipping up some faux fondue? Assemble your favorite crudités, some chopped melon and grilled chicken to dip into bowls of hummus, salsa and plain Greek yogurt.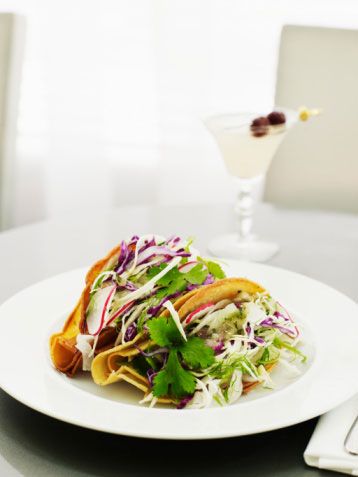 Thomas Barwick/Lifesize/Getty Images
Mexican food should be pleasantly piquant, not heavy enough to lull you into a siesta. When it's hot outside, nothing tastes better than a tortilla stuffed with blackened cod, salsa verde and chopped fennel and cabbage.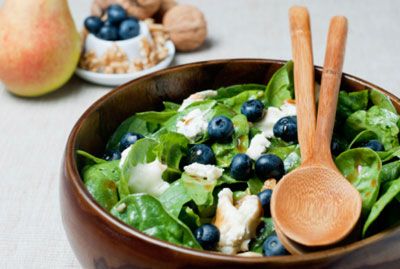 A summer blues salad is packed with bold flavors and vital nutrients. We like baby spinach tossed with blue cheese, blueberries and sliced Anjou pears. Add some blackened chicken or fish and balsamic vinegar to finish.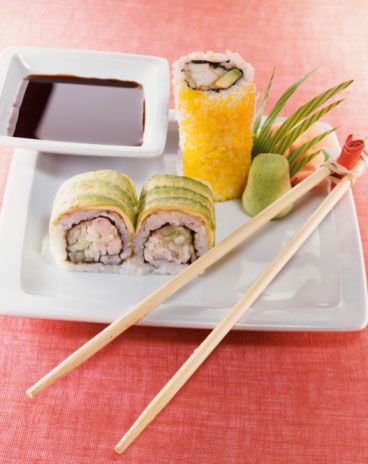 Digital Vision/Thinkstock
The best way to keep unwanted calories at bay is to cook at home, where you control the amount of oils and butter that touch your food. But if you need quick, diet-friendly takeout, may we recommend sushi for a light dinner?
Alexandra Grablewski/Food Pix/Getty Images
For a slightly indulgent icebox dinner, doctor up homemade or store-bought potato salad with hard-boiled eggs, crumbled turkey bacon and fresh olives. These extra touches let potato salad stand alone as an entrée.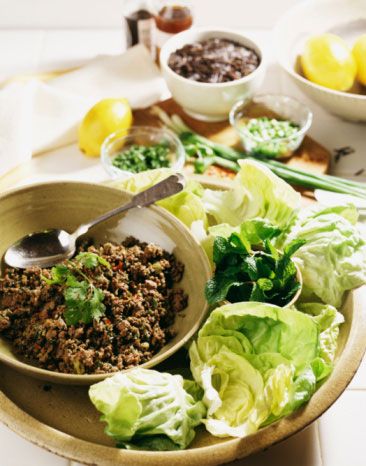 Brian Hagiwara/Food Pix/Getty Images
Are you a meat and potatoes kind of girl? Lettuce wraps stuffed with ground lamb, mint and onion satisfy the carnivores among us but won't stuff us to the gills.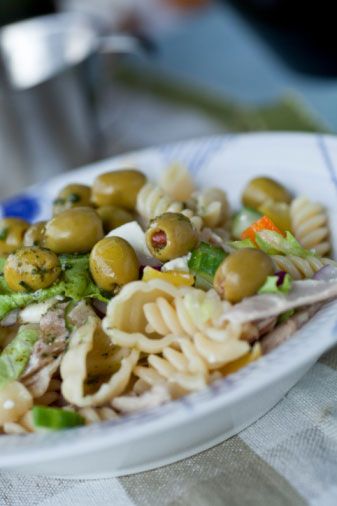 Gustaf Brundin/Photodisc/Getty Images
Pasta salad with olives and your favorite Italian meats and cheeses can be heart-healthy if you choose whole-wheat noodles, extra-virgin olive oil and part-skim cheeses. Buon appetito!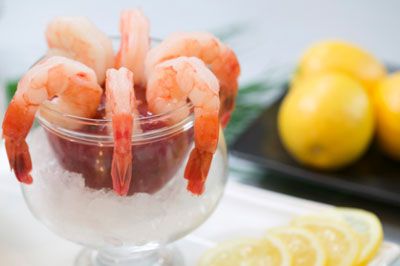 Shrimp cocktail is nice on ice! Serve up this classic appetizer with another beloved summer favorite: gazpacho. The flavors work in concert to create the perfect summer meal.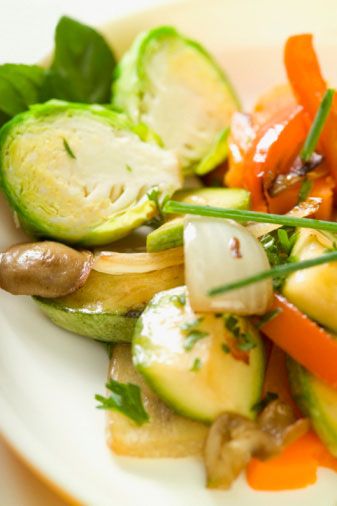 Medioimages/Photodisc/Thinkstock
A summer's bounty stir-fry lets seasonal veggies take the starring role on your dinner plate. Sear ripe summer squash, peppers, eggplant and mushrooms in a pan with smoking hot oil and fresh garlic.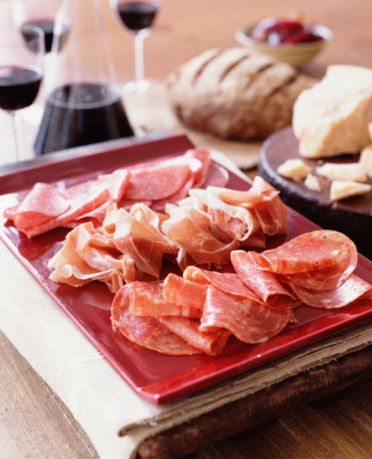 James Baigrie/Riser/Getty Images
For a simple dinner al fresco, arrange an antipasti platter with Genoa salami, prosciutto di Parma, Soppressata saugae and Parmigiano-Reggiano. Sure, antipasti means "before the pasta," but we think this traditional first course makes a great meal in the warm summer months. Add a glass of Merlot and a poolside table, and you're set!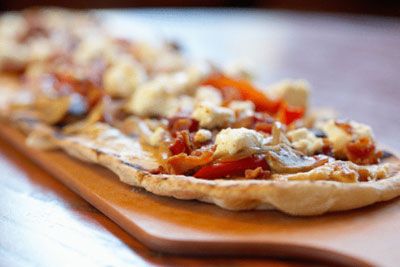 Jupiterimages/Getty Images/Photos.com/Thinkstock
If you've never tried grilled pizza, you're missing out! Prepare your dough, roll it out, then grill one side 'til it's crispy. Flip it, top it, and heat until your cheese has melted. We recommend ripe tomatoes, part-skim mozzarella and fresh garlic and basil.