1
Lunar New Year in Vietnam
The Lunar New Year (or Tet Ngyuen Dan) in Vietnam falls each year on the first new moon after Jan. 20, and is by far the biggest celebration in the country. The festivities typically last a week, similar to the holiday season in the West, and focus on honoring ancestors, parents, grandparents, teachers and others. The Vietnamese believe that the mood and actions of this period set the tone for the coming year, so arguments fade and harmony ensues.
Traditional foods include soup made with abalone or shark's fin. Cutting the fish open has significance as the redder the flesh, the more luck will come to the family. Many Asian cultures believe red wards off evil.
While traveling to visit family and friends during the Lunar New Year, the Vietnamese bring gifts of food, including banana cakes made with coconut milk, which could be considered the equivalent of fruitcakes in the United States. Other favorite Tet foods include mustard green pickle, sweet rice cakes and fresh bacon.
Related HowStuffWorks Articles
Sources
Mincemeat. BBC Glossary of Food Terms. http://www.bbc.co.uk/food/glossary/m.shtml?mincemeat

Celebration Breads: Recipes, Tales, and Traditions. By Betty Oppenneer. Published by Simon & Schuster, 2003. http://www.amazon.com/Celebration-Breads-Recipes-Tales-Traditions/dp/0743224833/ref=sr_1_1?ie=UTF8&s=books&qid=1253651458&sr=8-1

"Easter Cooking: Provencal Easter Soup and Pashka, Russia's traditional Easter dessert." Woman's Hour. BBC. http://www.bbc.co.uk/radio4/womanshour/food/recipe201.shtml

"Tasty Korean Winter Snacks." Korea Tourism Organization. http://www.visitkorea.or.kr/enu/SI/SI_EN_3_6.jsp?cid=675151

Nigella Lawson Shares New Year's Food Traditions." National Public Radio. http://www.npr.org/templates/story/story.php?storyId=17683311

"New year, old (traditional) foods." By Amy Phan. Northwest Asian Weekly. http://www.nwasianweekly.com/2009/28_06/pages/lunar_food.html

"Eat and remember on Day of the Dead." Austin Statesman, Oct. 29, 2008. http://www.austin360.com/food_drink/content/food_drink/stories/2008/10/1029dayofdead.html

"The Lunar New Year." NYJPW Chinese American Arts & Culture Association. http://www.nyjpw.org/ev012301.htm

"Fiestas Patrias: What it Is All About." Santiago Times. http://www.santiagotimes.cl/santiagotimes/index.php/2009091517150/news/cultural-news/fiestas-patrias-what-it-is-all-about.html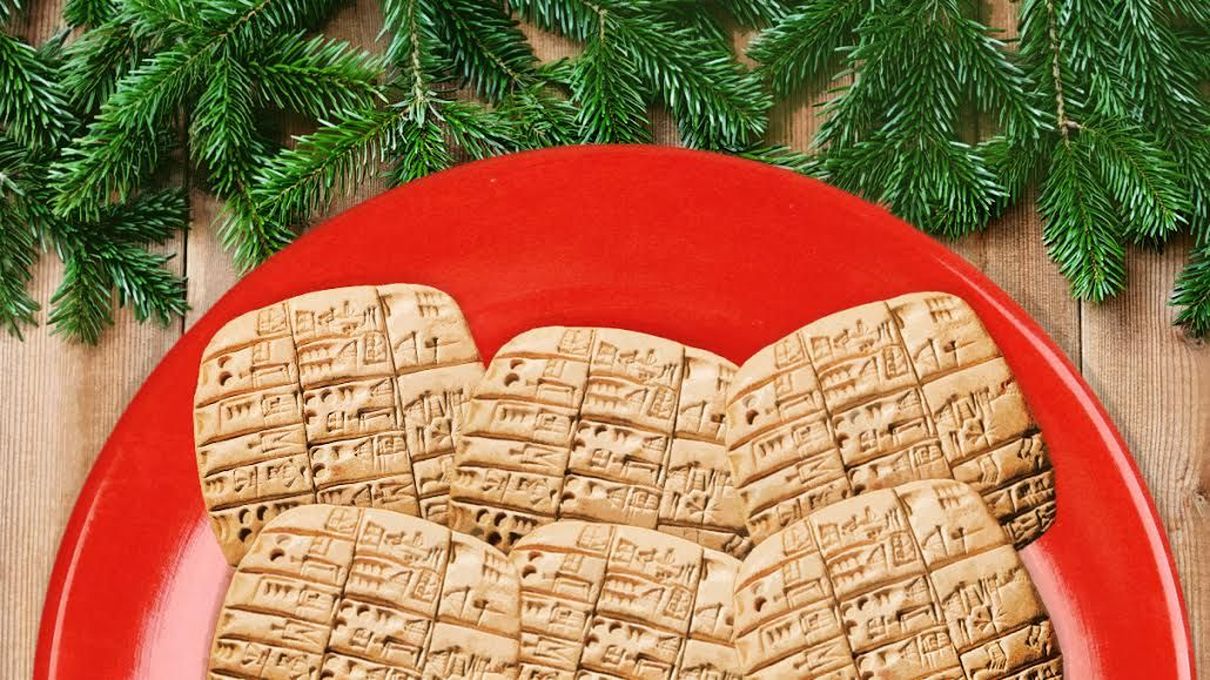 Up Next
If you love history and cookies, you might want to try this ancient twist on the gingerbread cookie. Learn more at HowStuffWorks Now.
---