Your holiday brunch will be a lot less merry if you're serving thick slices of Canadian bacon to a table of vegetarians. Consider your guests' dietary needs when planning your menu. This fresh nuts and berries theme will appeal to anyone with a meatless diet and those guests getting a jump start on New Year's resolutions to watch their waistlines. Best of all, it takes minutes to prepare.
Suggested Menu:
Entree: Grilled veggie quesadillas and whole-wheat waffles topped with walnuts, whipped cream and syrup
Side dishes: Silken tofu and fruit parfait, and baked brie with honey and pecans, served with sliced apples and multigrain crackers
Beverages: Pomegranate juice, herbal tea and Viennese coffee
Holiday accent: Add fresh ginger and lime to ginger ale for a bubbly, nonalcoholic beverage, or serve up mojitos with fresh mint and lime.
Recipes to try:
Related HowStuffWorks Articles
Sources
Eastman, Janet. Orange Coast Magazine."Rancho Bernardo Inn." 1985. Vol. 11, No. 12, page 344. http://books.google.com/books?id=0hAEAAAAMBAJ&pg=PA344& dq=holiday+brunch+theme&ei=cpgAS7HDM5DczQSRqfiGDw#v=onepage& q=holiday%20brunch%20theme&f=false

King, Heidi Tyline. "How to Plan a Christmas Party." HowStuffWorks.com. (Nov. 12, 2009). https://christmas.howstuffworks.com/decorations/how-to-plan-a-christmas-party.htm

Macquitty, Jane. "Wine cocktails." Times Online. Aug. 29, 2009. (Nov. 12, 2009).http://www.timesonline.co.uk/tol/life_and_style/food_and_drink/wine/article6811201.ece

McGowin, Warren. "Three Sides of Emeril." Southern Living. May 2008. (Nov. 13, 2009.) http://www.southernliving.com/travel/south-central/three-sides-emeril-00400000005646/

Lenkert, Erika. "Last Minute Party Girl." 2003. (Nov. 10, 2009.) http://www.amazon.com/exec/obidos/tg/detail/-/0071411925/sallysplace#reader_0071411925

Moses, Lamont. Personal interview conducted by Victoria Vogt. Nov. 8, 2009.

Ronca, Debra. "What's the most popular tourist destination on Earth -- and why?" HowStuffWorks.com. (Nov. 1, 2009)https://adventure.howstuffworks.com/most-popular-vacation-destination.htm

Staffell, Andrew."Where to have brunch in London." Time Out. April 12, 2007. (Nov. 12, 2009.)http://www.timeout.com/london/restaurants/features/2781.html

Trujillo, Laura. "Host a quick and easy French-bistro brunch." Arizona Republic. Nov. 11, 2009. (Nov. 12, 2009). http://www.azcentral.com/style/hfe/entertain/articles/2009/11/11/20091111bistrobrunch1.html

Editors of Easy Home Cooking Magazine. "Holiday Cooking Tips."

TLC.com. (Nov. 12, 2009).https://recipes.howstuffworks.com/fresh-ideas/easy-dinner-ideas/holiday-cooking-tips.htm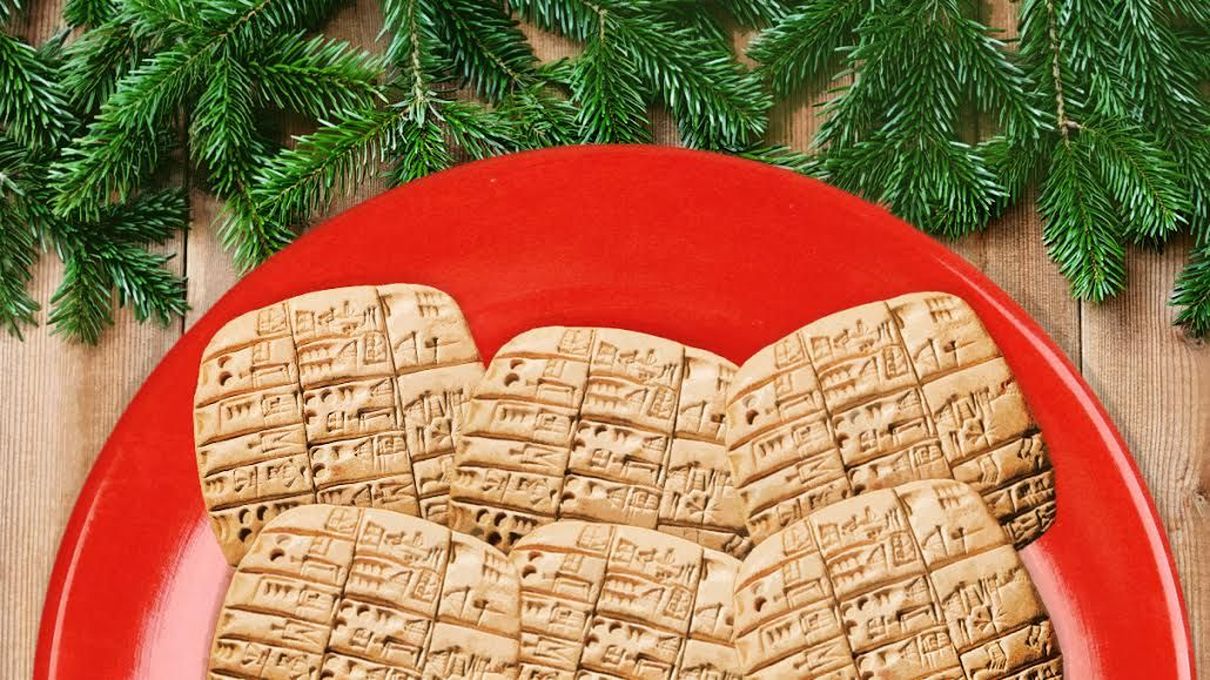 Up Next
If you love history and cookies, you might want to try this ancient twist on the gingerbread cookie. Learn more at HowStuffWorks Now.
---