Regardless of your culture, location or religious background, you probably have a particular food dish that you associate with a holiday celebrations. For Americans, the taste of turkey might instantly evoke memories of Thanksgiving family gatherings, eating too much, and watching football games. But for many Japanese people, the taste of soba noodles will instantly take them back to a New Year's celebration. Food is an important part of all cultures' holiday traditions. In this article, we'll globe trot gourmet-style from Europe to Asia to South America. On the next five pages, sink your teeth into some delicious holidays meals from around the world.
To celebrate the Christmas season, Germans bake Stollen, a holiday bread that originated in the city of Dresden. Stollen is a marzipan-filled fruit cake sometimes topped off with powdered sugar.
Stollen, which dates back to the 14th century, was originally made without butter or milk because these rich ingredients were forbidden by the Catholic Church during Advent. Germans asked for the ban to be lifted, and the Vatican issued the "butter letter," stating that these dairy products could be used if bakers paid a fine. The money went to constructing churches.
Legend has it that Stollen is shaped to symbolize Jesus as an infant wrapped in swaddling clothes.
The most important holidays on the Japanese calendar have traditionally been New Years Eve and New Years Day. To ring in the New Year, the Japanese indulge in toshikoshi ,"year-crossing," soba noodles.
Soba noodles, made of buckwheat, are said to symbolize longevity due to their length; however, because they are also easily bitten into, they reflect the ability to get over any hardship of the previous year. Eating this tasty treat signifies a fresh start to the new year.
Japanese people may enjoy their toshikoshi soba during a quiet New Year's celebration at home with family or at a bonenkai, "year-forgetting" party with friends and coworkers.
In the Czech Republic, fried carp or carp soup is the traditional meal prepared to celebrate the holidays. In the days before Christmas, you are likely to find tanks full of carp for sale on the streets of many Czech towns. Some families even keep carp in the bathtub for a few days as a pet for the children.
Carp is either put into a soup with vegetables or covered with egg wash, flour and bread crumbs and fried in oil. A common tradition holds that if you put a scale of the fish under your dinner plate or in your wallet, you will have enough in the new year.
Panettone, a Milanese Christmas bread, is a must-have holiday treat in Italy. This tall, fruit-filled, cylindrical bread also has grown in popularity in places such as South America.
Although panettone literally means large bread and probably dates back to at least the 15th century, there are many legends about its origins. Several stories contend that panettone was created by a love-struck young man who fell in love with the beautiful daughter of a man named Toni. To impress her, he concocted this fruitcake treat, and the bread became a hit. "Pan ad Toni" or Toni's bread not only became famous but also won the young lady's hand in marriage.
During the holiday season, Italians eat panettone at breakfast with coffee, between meals with wine, and after dinner as a dessert. It's often accompanied by mascarpone cheese or butter.
Although it's not exactly a meal, the twelve grapes of luck or "las doce uvas de la suerte" is a New Years tradition that originated in Spain in 1909 when Alicante winemakers needed a way to get rid of surplus grapes after the harvest. According to tradition, at each stroke of the clock at midnight on New Years, you eat one grape to insure an upcoming year of luck and prosperity.
Some supermarkets sell special grapes for the occasion. They're seedless, smaller, and peeled, making them easier to eat quickly. Traditionalists, however, prefer to buy the grapes whole and peel them as they wait for the clock to ring in the New Year.
The tradition is not only celebrated in Spain; New Years revelers also try to stuff their mouths with grapes in Latin America and in other places with large Hispanic populations.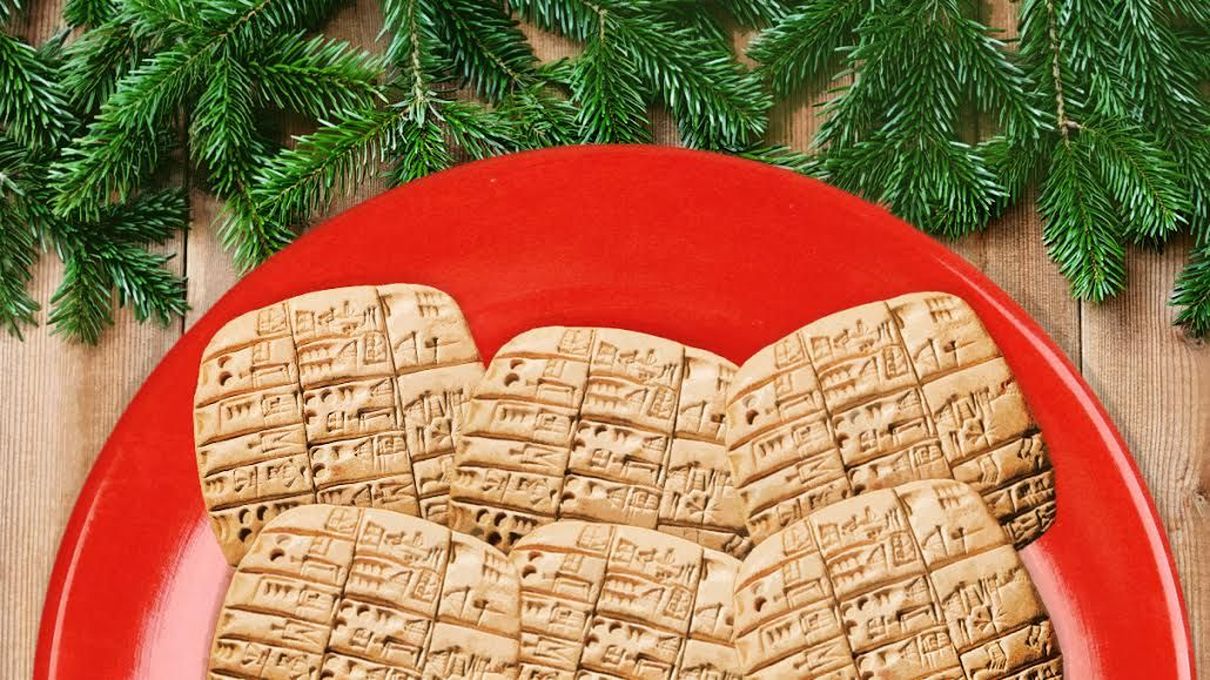 Up Next
If you love history and cookies, you might want to try this ancient twist on the gingerbread cookie. Learn more at HowStuffWorks Now.
---
Related HowStuffWorks Articles
Related HowStuffWorks Articles
Sources
"Czech Christmas Traditions." Visit Czech Republic.http://www.czech.cz/en/current-affairs/cultural-heritage/czech-christmas-traditions

Czech Christmas (Vánoce). MyCzechRepublic.http://www.myczechrepublic.com/czech_culture/czech_holidays/christmas.html

"The Dresden Stollen." Dresden Stollen Festival.http://www.stollenfest.com/stollen.php

"History of Dresden stolen." Stollen Online.http://www.stollen-online.de/dresdnerstollen/geschichte-eng.htm

"The History and Legends of Panettone." Barilla.http://int.primopiatto.barilla.com/ilmondodellapasta/isaporiregionali/speciali/htm/52013_awContent.htm

"New Year." Japan Guide.http://www.japan-guide.com/e/e2064.html

"Nochevieja."http://www.donquijote.org/culture/spain/fiestas/nochevieja.asp

"Panettone." Mangia Bene Pasta.http://www.mangiabenepasta.com/panettone.html

"Seeing the Old Year Out."http://www.jpn-miyabi.com/Vol.12/toshikoshi-e.html

"Stollen Recipe." The Worldwide Gourmet.http://www.theworldwidegourmet.com/recipes/stollen-2/