What would a holiday meal be without the mashed potatoes? Yes, they're delicious, but because of their high milk and butter content, they're also one of the most fattening dishes on your holiday table. To cut fat without sacrificing flavor, try switching from whole milk to skim, or use equal amounts of each. Consider using fat-free sour cream in place of butter to create a creamy texture and add flavor. Swap butter and salt for fresh garlic or Parmesan cheese to create a unique taste with a fraction of the calories [source: Cain].
To really lighten up your holiday mashed potatoes, switch your plain white potatoes for a healthier alternative. Mashed sweet potatoes or cauliflower will have a similar taste and texture, but are lower in calories and contain higher levels of nutrients.
Related How Stuff Works Articles
Sources
American Council on Exercise. "ACE Offers Healthy Tips to Stay Fit Through the Holidays." November 17, 2004. 9/9/09.http://www.acefitness.org/media/media_display.aspx?itemid=205

American Council on Exercise. "Stuff the Turkey, Not Yourself on Thanksgiving." Date Unknown. 9/9/09.http://www.acefitness.org/article/2511/

Cain, Sandra Kelly. "Lighten Up Your Holidays." For Better Living. December 18, 2007. 9/9/09.http://74.125.113.132/search?q=cache:m-LLoEm7-iMJ:bladen.ces.ncsu.edu/files/library/9/newsarticle%252012-18-07-1.doc+lighten+up+holiday+side+dishes&cd=7&hl=en&ct=clnk&gl=us&client=firefox-a

National Institutes of Health. "Holiday Weight Gain Slight, But May Last A Lifetime." March 22, 2000. 9/8/09.http://www.nichd.nih.gov/news/releases/holidayweightgain.cfm

Reader's Digest. " Candied Yams and Apples." Like Grandma Used to Make. January 13, 1997. 9/7/09.http://www.rd.com/thanksgiving-recipes-candied-yams-and-apples/article13910.html

US Department of Agriculture. "How to Buy Eggs." February 1995. 9/7/09.http://www.ams.usda.gov/AMSv1.0/getfile?dDocName=STELDEV3022056

Women's Health. "The 942-calorie Thanksgiving Dinner." Today Show. November 18, 2007. 9/8/09.http://www.msnbc.msn.com/id/21870864/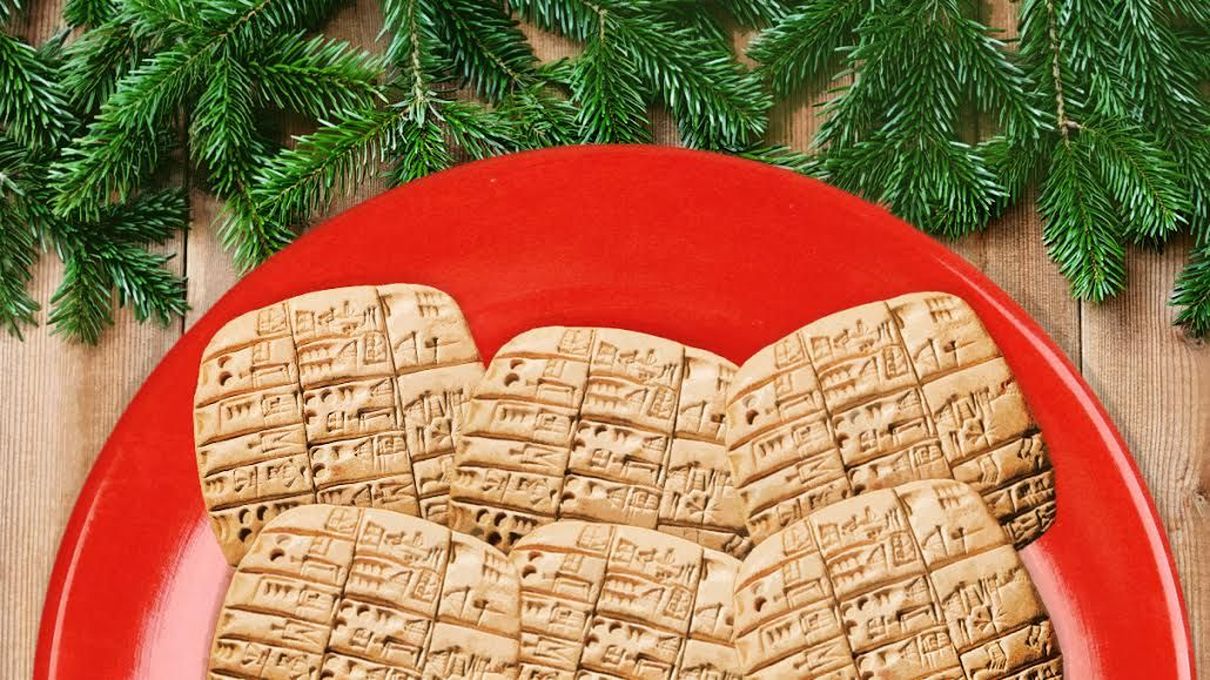 Up Next
If you love history and cookies, you might want to try this ancient twist on the gingerbread cookie. Learn more at HowStuffWorks Now.
---