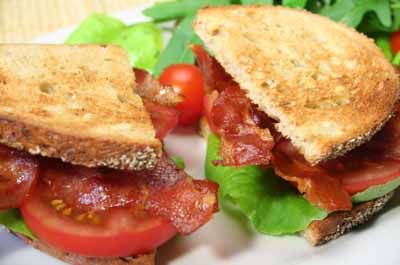 Sometimes the last thing you want to do after a long day of work or running errands is cook dinner. These easy weeknight meals are simple to make, won't result in a ton of dishes and are sure to please. Take, for instance, a bacon, lettuce and tomato sandwich. It can be made in a pinch, and it's likely you have the necessary ingredients in your refrigerator and pantry.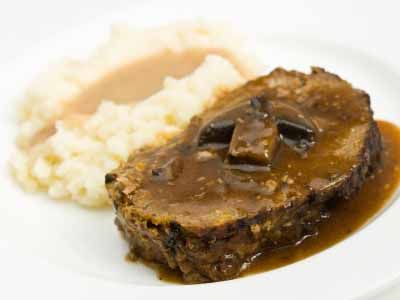 Another easy weeknight meal is meatloaf. This delicious, hearty dish will keep your family happy and full. You can serve it with a side of mashed potatoes and gravy or one of your family's favorite vegetables.
©iStockphoto/Cathleen Clapper
If you want to get your kids excited about cooking, tacos are a great way to start. After you've prepared your meat of choice, let your family assemble their own tacos. This way, everyone gets exactly what they want to eat, and your kids feel like they've helped out with dinner.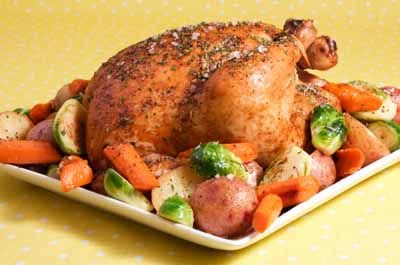 ©iStockphoto/Andrea Skjold
Although a roasted chicken takes a few hours to cook, it's pretty much a one pot meal. You can put a whole chicken and your favorite veggies in a roasting pan, and a couple of hours later you'll have a delicious, satisfying meal.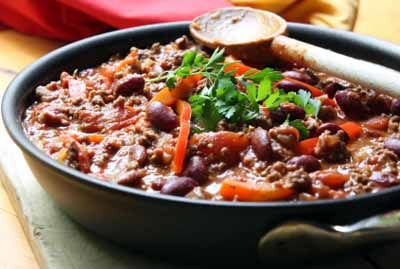 ©iStockphoto/Robyn Mackenzie
Chili is a tasty, filling meal that's great for tailgate parties, when you want to warm up a cold, winter day or if you need to feed a large group of people. And you can either put a big stock pot on the stove or make it in a slow cooker. Top it off with cheese, sour cream and chives, and you've got a winning meal.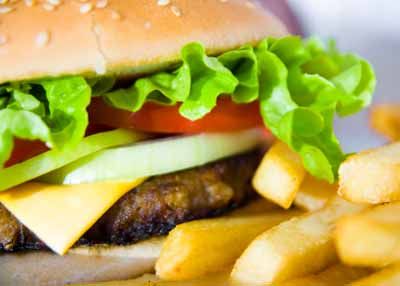 ©iStockphoto.com/Robert Churchill
Who doesn't love a big, juicy burger and hot, crispy french fries? And making your own couldn't be easier. You can even buy pre-made hamburger patties at your local grocery store. After they're cooked, top off your burger with your favorite accoutrements and dig in!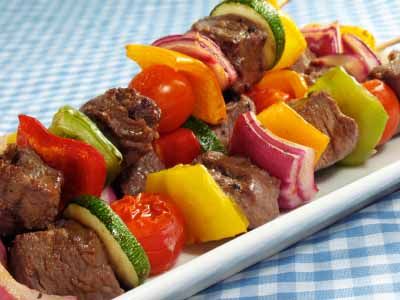 ©iStockphoto/Andrea Skjold
Kabobs are fun and easy to make. First, choose what you type of meat or seafood you'd like to use, and then chop up some onions, bell peppers and zucchini. Slide each piece onto a skewer, grill your kabobs and enjoy!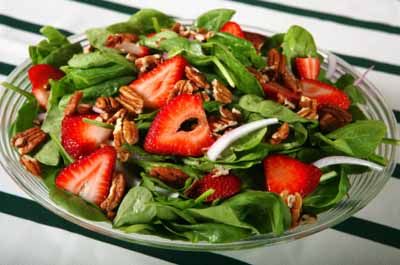 One night during the week, try making salad for dinner. Load it up with your favorite ingredients like cucumber, tomato and onion. And if you're feeling adventurous, throw in some fruit or nuts for extra flavor and crunch.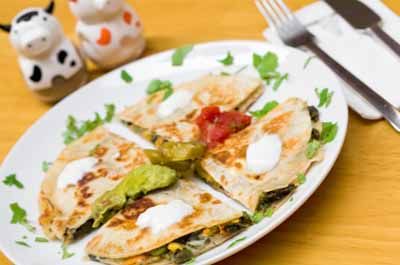 Quesadillas are so easy to make, and it's really up to you what you put in them. Chicken, steak or seafood quesadillas are delicious, and combined with your favorite veggies and cheese -- your family will never go out for Mexican food again.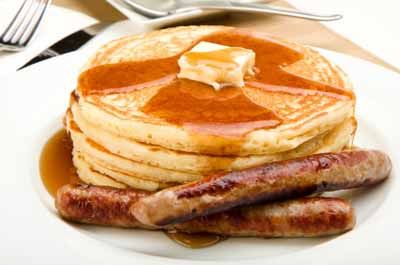 Even though it's dinner time, sometimes you just crave breakfast foods. That's why breakfast for dinner is the perfect solution. And you can whip up a batch of pancakes and some sausage in almost no time at all.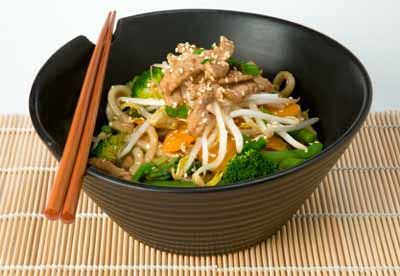 ©iStockphoto/Brandon Smith
Stir fry is a great way to serve your family a balanced meal without spending all day in the kitchen. Fill a wok -- or your deepest pan -- with the protein and veggies of your choice. Then serve it all over rice -- brown rice for the health-conscious -- or noodles and enjoy!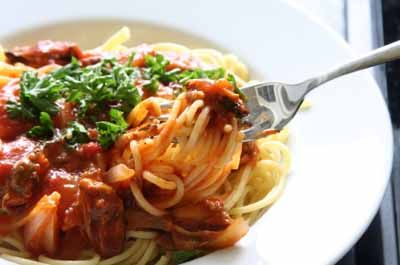 Spaghetti can be as easy as boiling some water to cook your noodles and warming up pasta sauce from a jar. Serve it with a small side salad and some garlic bread, and you've got an authentic, Italian meal that didn't take all day to make.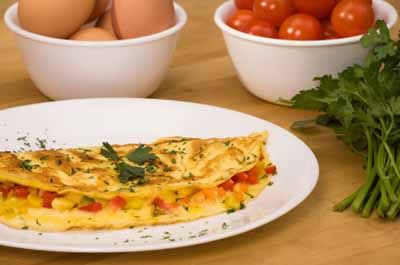 ©iStockphoto/David Calicchio
Omelets are another easy weeknight meal that probably won't even require a trip to the grocery store. Crack a few eggs -- or you can just use the whites -- into a bowl and give them a good whisk. Then put your eggs into a pre-heated pan, and after they've cooked for a few minutes, fill your omelet with your favorite meats, cheese and vegetables.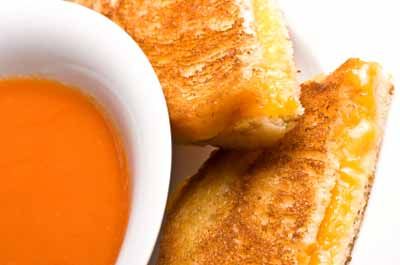 ©iStockphoto/Robert Gubbins
Grilled cheese and soup is a comforting, homey dish that likely will bring back memories of childhood. And it's super easy to make, which makes it perfect for a weeknight meal.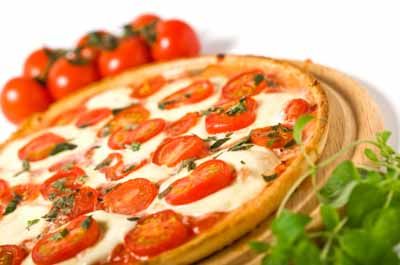 You may not think homemade pizza is easy to make, but it can be simpler than waiting 30 to 45 minutes for the delivery person, and you can get the entire family involved in the cooking process. Many grocery stores sell pre-made pizza crust and even pre-packaged toppings. Put all of your favorite toppings on your pizza, and then pop it in the oven.