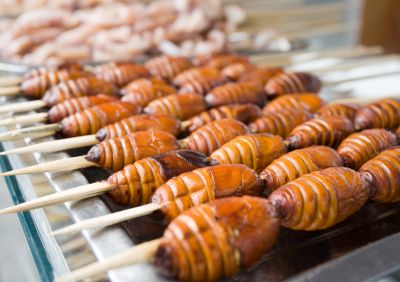 ©iStockphoto/Stanislav Komogorov
Entomophagy, the practice of eating bugs, is the norm -- not the exception -- in most parts of the world. Americans, Canadians and Europeans might shy away from creepy crawlies, but other cultures value bugs for their taste and nutrients. Skewered silkworms are a delicacy in China and other parts of Asia.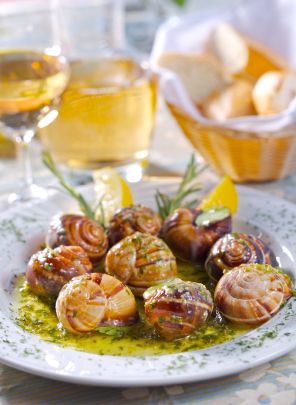 The French created the world's first grande cuisine -- food prepared with pleasure (not just sustenance) in mind. In some of the finest French restaurants, you'll find a creepy crawly drenched in butter on your fine china: escargots.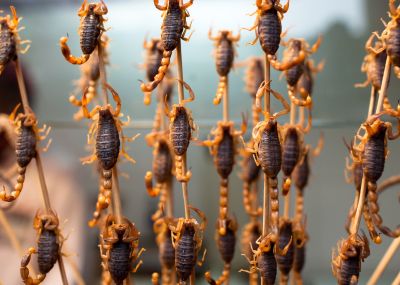 There are about 3,000 ethnic groups in the world that incorporate bugs in their diets. Scorpion skewers are popular street fare in Beijing.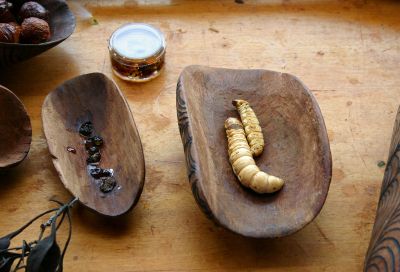 ©iStockphoto/Ron Hohenhaus
Aborigines in central Australia enjoy honey ants and witchity grub. There are nearly 314 varieties of edible ants in the world.
How do you serve bugs? Do you roast them, boil them or eat them raw? In Cambodia, the preferred way to cook grasshoppers is by frying them.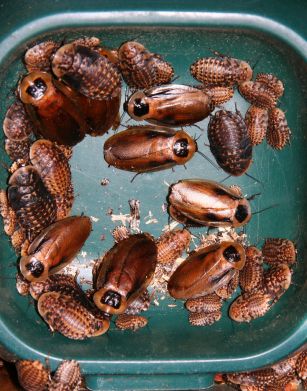 ©iStockphoto/Henry Chaplin
Cockroaches, which are the bane of many city-dwellers' existence, are actually an excellent source of protein. Aside from the nutritional benefits of eating bugs, there are practical reasons to bite into a roach. They're a plentiful and relatively cost-effective source of food.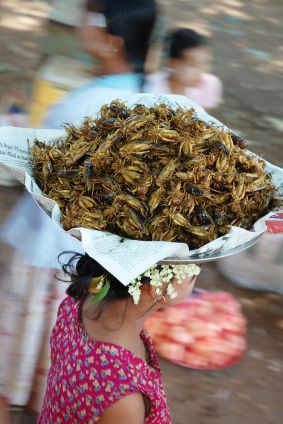 ©iStockphoto/Ludger Vorfeld
Many societies have thrived on insects for centuries. The ancient Romans and Greeks ate them, and Aristotle specifically mentioned dining on cicadas.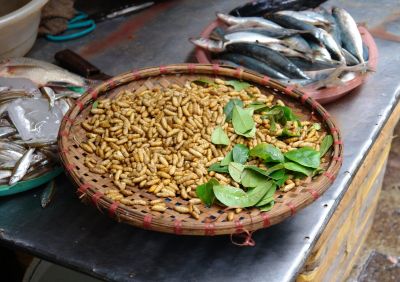 ©iStockphoto/Rainer Hillebrand
Don't be so quick to discount those who eat maggots. In the United States, the Food and Drug Administration lets maggots in canned fruit juice and spaghetti sauce slip by. In industrial canning environments, it's inevitable that some creepy crawlies find their way into processed foods. You may practice entomophagy on a regular basis and not even know it!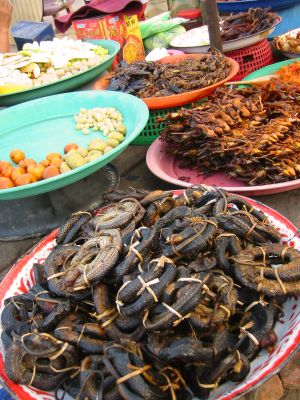 ©iStockphoto.com/Simon Gurney
Cambodians dine on such delights as snake rolls, fried scorpions and spiders. If you can't stomach spiders, stay away from South America, where tarantulas creep up on menus.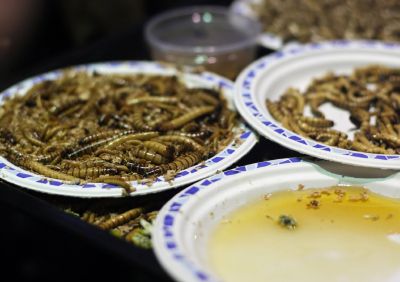 Mealworms, crickets and beetles are some of the most popularly consumed insects. In fact, should you care to try a beetle, there are about 344 kinds out there.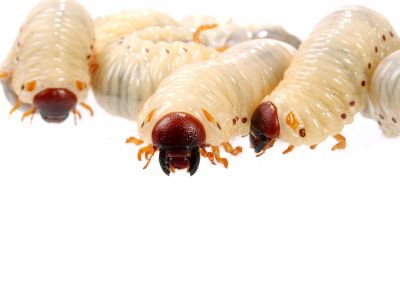 ©iStockphoto/Sergiy Goruppa
Cockchafer is one type of edible beetle. What makes these creepy crawlies such a culinary delight? For one thing, they're versatile. They can be eaten as a main dish, snack or stirred into soups and rice dishes.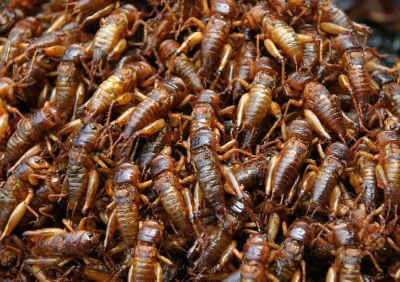 ©iStockphoto/Andrew Skinner
A giant swarm of locusts might signal danger, but a hefty basket of dried critters at the market portends a tasty meal. In Biblical history, John the Baptist survived on locusts and honey in the desert for months on end.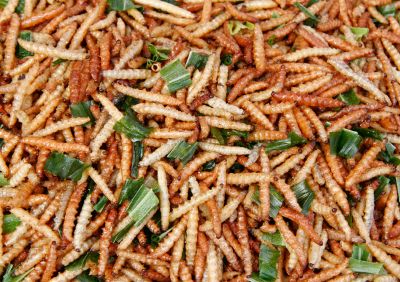 Deep-fried caterpillars are popular in Asian countries. Many bugs are consumed in their larval or pupal stages, but some can be eaten well into full-fledged adulthood. Yes, that includes caterpillars that have matured into butterflies.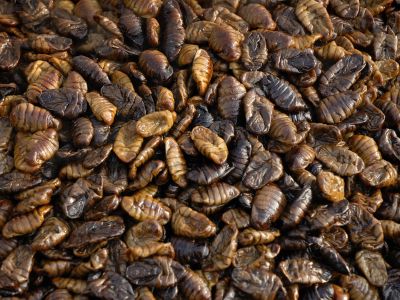 ©iStockphoto/Tobias Marks
What's not to love about larvae? Moth larvae is a prized culinary treat in some parts of Asia. In fact, Asians consume more bugs than other cultures. The No. 1 creepy crawly treat is the giant water bug, which can be roasted or pureed into broths.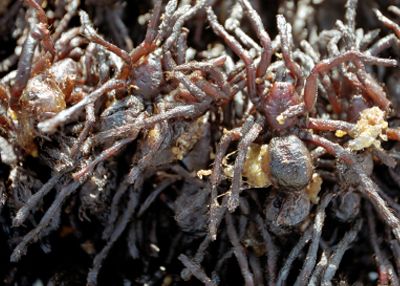 ©iStockphoto/Irina Ivanova
Fried arachnids are a huge hit in Cambodia. If you can get past the fear factor of choking down a spider, you might appreciate that this is a low-carb meal loaded with vitamins.