Dennis Gottlieb/FoodPix/Getty Images
The Fourth of July is a holiday celebrating the America's independence from Great Britain. And like most American holidays, we like to celebrate with food and lots of it. But before we get to the most important part -- dessert -- let's start at the beginning of the meal.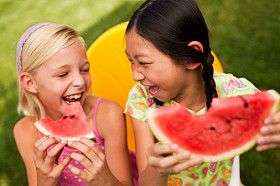 Lori Adamski Peek/The Image Bank/Getty Images
While waiting for the grill to heat up or the picnic to get started, munch on some juicy watermelon to keep the hunger pains at bay. If you're feeling adventurous, pour some salt on your slice to punch up the flavor.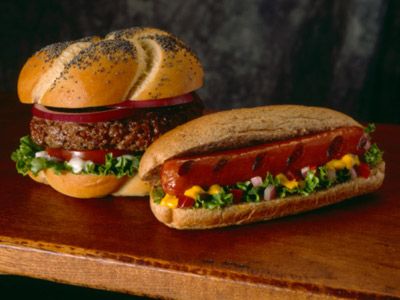 Kerry Wetzel/Photographer's Choice/Getty Images
Speaking of the grill, a classic Fourth of July favorite is a barbecue consisting of all-American burgers and hot dogs.
Ben Fink Photo Inc./Brand X Pictures/Getty Images
Sometimes, though, a burger just won't cut it. Try a juicy steak instead.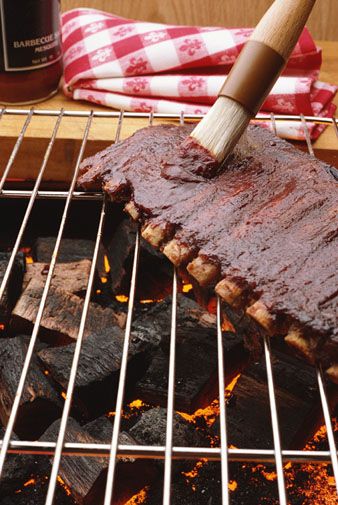 PhotoLink/Photodisc/Getty Images
If you really want to get down and dirty, throw a few racks of ribs on the grill and chow down with your hands.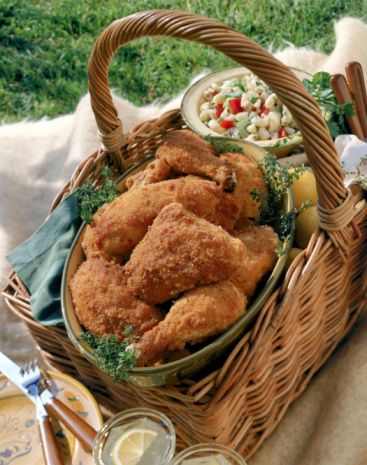 Brian Leatart/FoodPix/Getty Images
If grilling isn't really your thing, prepare some old-fashioned fried chicken for your celebratory meal.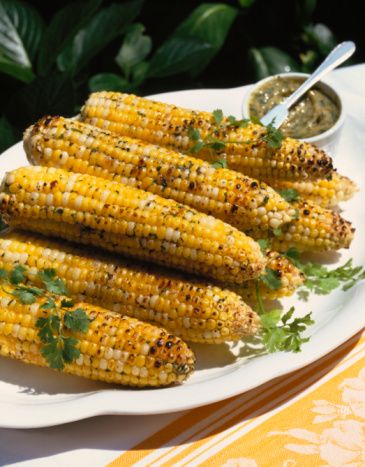 Michael Grimm/Riser/Getty Images
There are any number of ways to prepare corn on the cob to accompany the main course: grilled, boiled, saut�ed.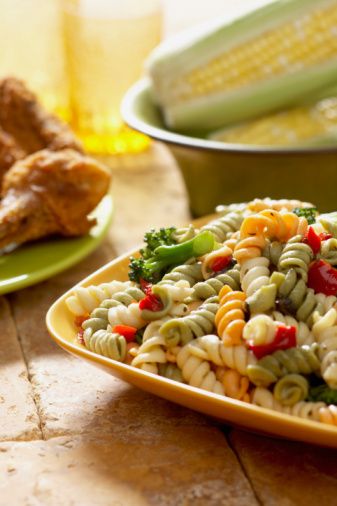 Heather Winters/Brand X Pictures/Getty Images
If you'd rather have something cold on your plate, dig into some pasta salad.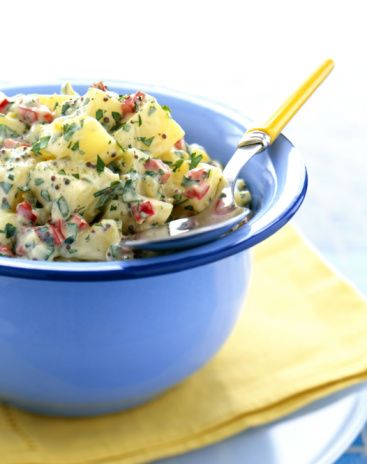 Leigh Beisch/FoodPix/Getty Images
For a heartier starch, you can whip up some potato salad, too.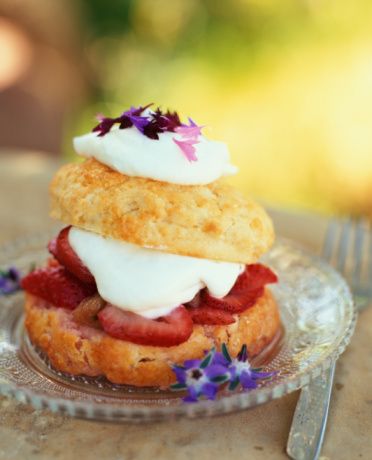 Lisa Romerein/Taxi/Getty Images
But the best part of any meal is, of course, the dessert. For a light and airy treat, try strawberry shortcake.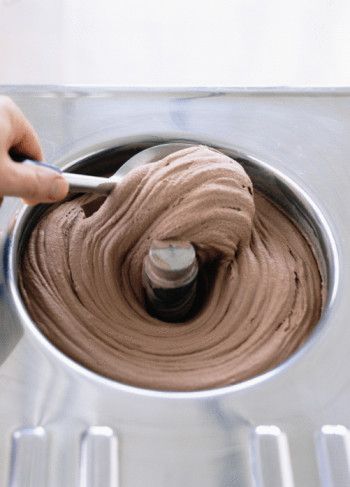 Sheri L Giblin/FoodPix/Getty Images
If you've got time and energy, crank up a batch of homemade ice cream on your front porch.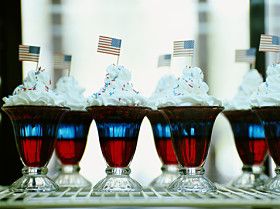 Stephen Wilkes/Riser/Getty Images
But if you don't have hours to spend or energy to burn, whip up some patriotic Jell-o treats.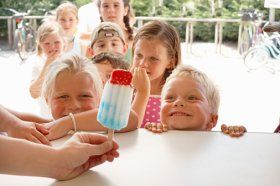 Christopher Robbins/Digital Vision/Getty Images
Easier yet, just pull out some Rocket pops (or Bomb pops) from your freezer. They're sure to be a hit.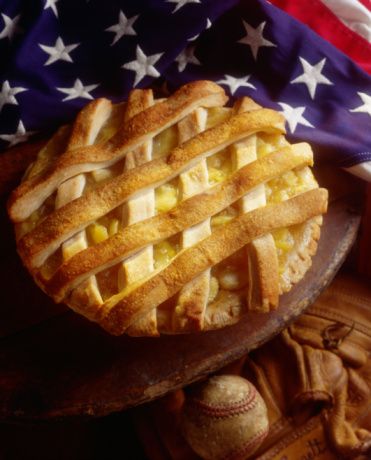 Paul Poplis/FoodPix/Getty Images
If you want to stay true to the holiday and what it represents, then there is only one answer for your dessert on the Fourth of July: apple pie.