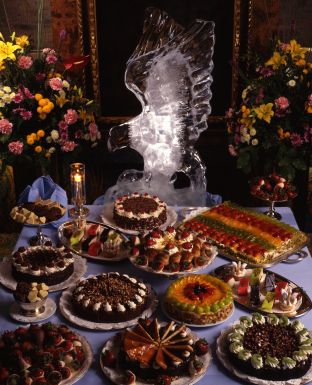 ©iStockphoto.com/Barry Gregg
A lavish holiday feast isn't complete without the perfect dessert. From classics like pecan pie to innovative twists like eggnog pudding, any of these holiday delights will be a sure winner.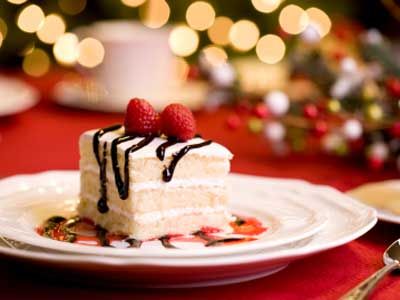 ©iStockphoto.com/Lisa Thornberg
This delicious three-layer vanilla bean cake is drizzled with chocolate and garnished with fresh raspberries. Try using vanilla bean paste instead of the traditional extract for more flavorful results.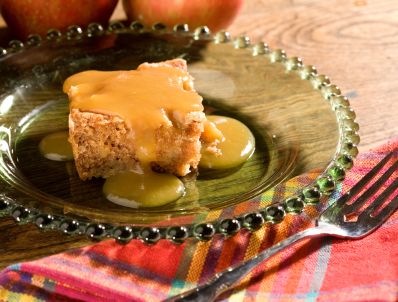 ©iStockphoto.com/Daniel Padavona
It's apple season, so why not make the most of it with apple cake? The combination of fresh apples and spices makes for a moist dessert. Serve with a creamy caramel sauce for an extra touch of sweetness.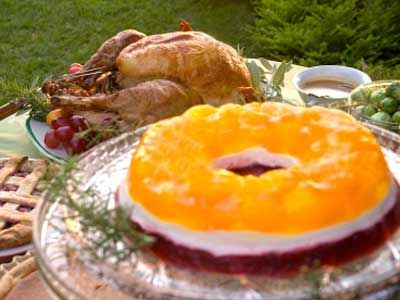 ©iStockphoto.com/Liza McCorkle
Gelatin is a dessert classic. This year, use a festive holiday mold or a uniquely shaped pan for your gelatin, and add fresh pieces of fruit for texture.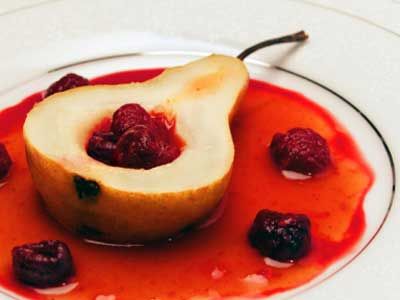 ©iStockphoto.com/Diane Diederich
Baked pears with raspberry sauce are a perfect choice for a simple, light dessert. For an elegant finish, serve with a dry white or red wine.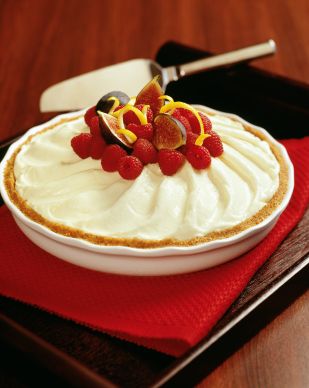 ©iStockphoto.com/Ed O'Neil
Try a raspberry topping with your traditional cream pie recipe. For another holiday twist, bake the pie filling in a graham cracker crust instead of a regular pie shell, and garnish it with fresh figs.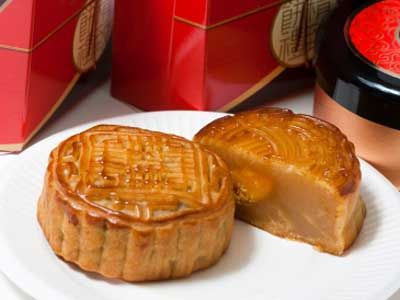 Moon cakes are made with flour and brown sugar and stuffed with sweets or a paste filling. This Chinese pastry is usually served at the mid-autumn festival.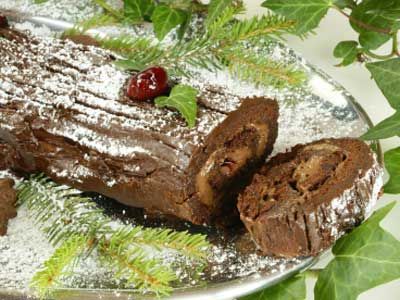 ©iStockphoto.com/Elzbieta Sekowska
One of the most recognizable Christmas desserts is a chocolate sponge cake rolled with buttercream to imitate tree bark. Score your Yule log and sprinkle it with powdered sugar to mimic the look of snow.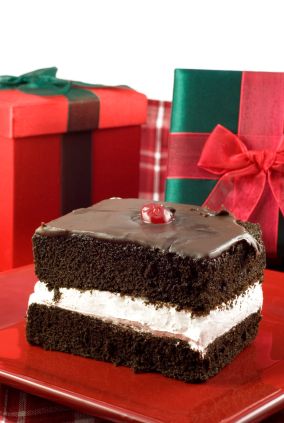 ©iStockphoto.com/Cheryl Davis
Add some holiday flair to chocolate cake by layering it with buttercream filling and topping it with fresh fruit.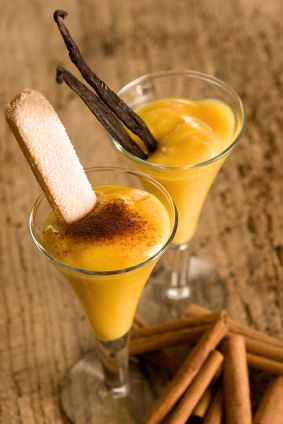 Eggnog is most often enjoyed as a holiday beverage with a hint of brandy -- why not bring the same flavors to dessert? Combine your favorite eggnog with instant vanilla pudding, and don't forget that splash of brandy for a new holiday flavor. Garnish with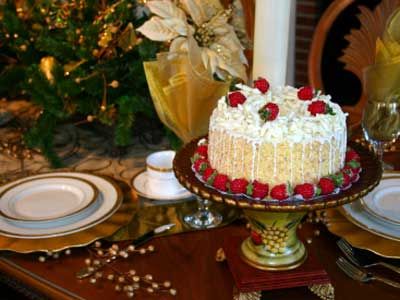 ©iStockphoto.com/Marje Cannon
Fold red raspberries into a simple vanilla or yellow cake batter for a refreshing surprise. After the cake is frosted, sprinkle with more berries and shredded coconut.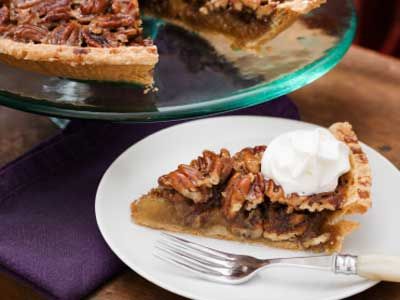 Homemade pecan pie is a traditional favorite. Adding a dollop of cold whipped cream gives your dish a memorable mix of flavors, textures and temperatures.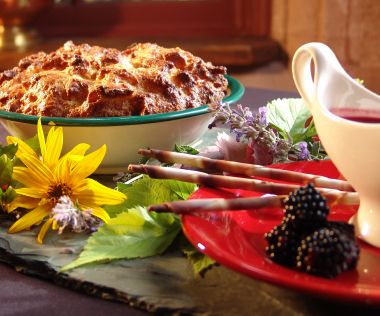 ©iStockphoto.com/Diana Walters
Old-fashioned bread pudding is usually served with bourbon sauce. For a lighter, sweeter substitute, try a plum sauce infused with wine instead.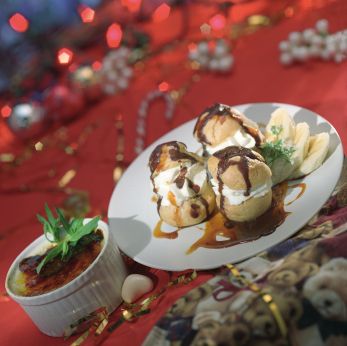 ©iStockphoto.com/Steven Miric
Wow your guests with bite-sized cream puff treats. Don't worry if you're not a pastry pro -- you can use instant pudding for a quick, easy filling in a pinch.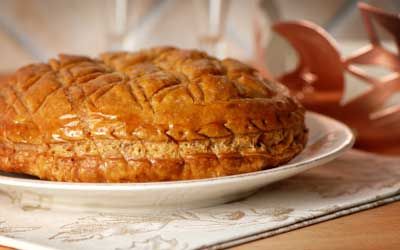 ©iStockphoto.com/GrenouilleFilms
The serving of twelfth night cake (or king's cake) traditionally represents the end of the holiday season. This classic fruitcake has a rich history and usually has a small religious figurine baked within its center.