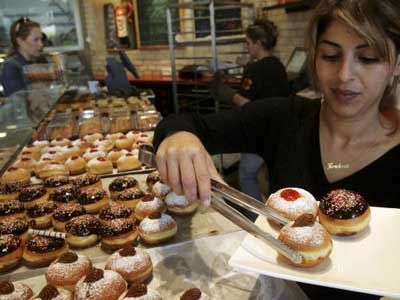 David Silverman/Getty Images
A server prepares a serving of fresh oil-fried and jam-filled doughnuts, called sufganiyot, at the Roladin bakery in central Israel. In Jewish tradition, it's customary to eat the doughnuts and other foods fried in oil during the eight-day festival of Hanukkah.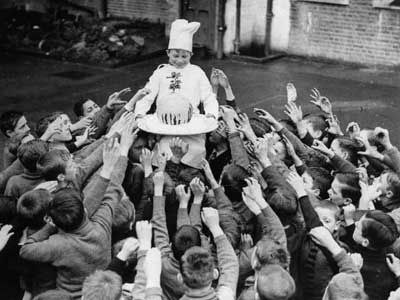 Boys in a Dr. Barnado's Home, an institution for poor and homeless children, in England celebrate the arrival of a Christmas pudding in December 1937.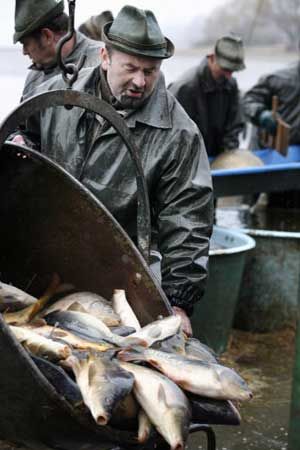 Libor Fojtik/isifa/Getty Images
Fishermen transport carp from the Svet Pond to the separating shoots during the traditional pre-Christmas haul in Trebon, Czech Republic. Approximately 2 million carp, sourced mostly from the south Bohemian lakes, are sold in the Czech Republic every year, where the traditional Christmas Eve dinner is fried carp with potato salad.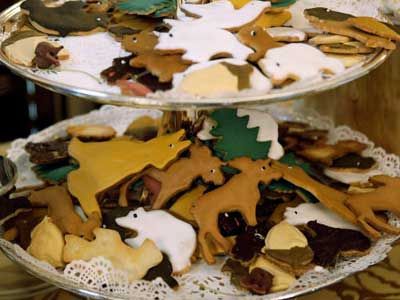 Holiday cookies are displayed during a press preview of the White House holiday decorations in 2007 in Washington, D.C.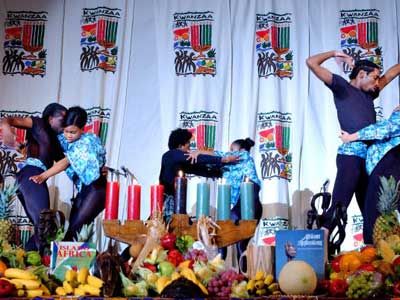 Stephen Chernin/Getty Images
Members of the Creative Outlet Dance Theater of Brooklyn perform a dance during a Kwanzaa celebration at The Museum of Natural History in front of a display of Kwanzaa foods.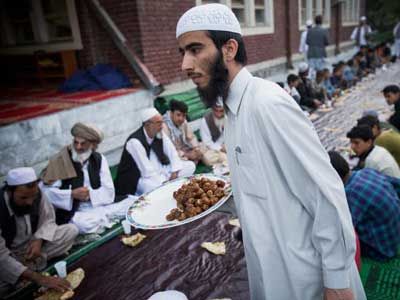 Daniel Berehulak/Getty Images
A man offers dates brought from Saudi Arabia at a mosque on the first day of Ramadan in Kabul, Afghanistan.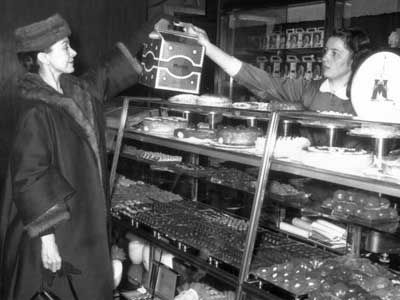 Enzo Graffeo/BIPs/Getty Images
Prima ballerina Margot Fonteyn buys some panettone in a cakeshop in Milan in January 1957.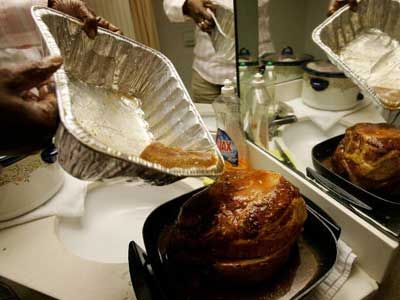 Hurricane Katrina evacuee Kathy Curry of New Orleans puts glaze on a ham as she prepares her Thanksgiving dinner in the bathroom of her hotel room in Camp Springs, Md., in 2005.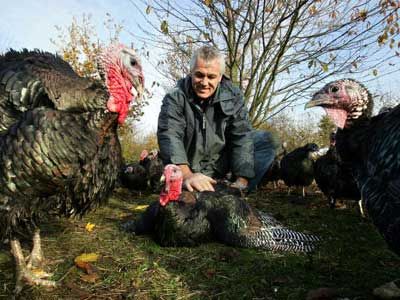 Turkey farmer Paul Kelly poses with his Kelly Bronze wild turkeys in their woodland home in Essex, England.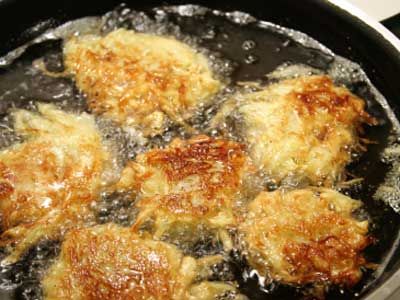 Potato pancakes called latkes fry in oil for a Hanukkah meal.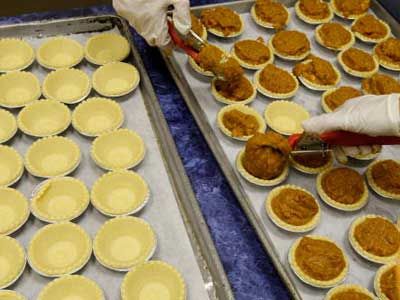 Justin Sullivan/Getty Images
Volunteers scoop pumpkin pie filling into mini pie crusts at St. Anthony's Dining Room in San Francisco in 2007. Volunteers helped carve more than 4,800 pounds of turkey and prepared thousands of mini pumpkin pies to be served to needy and homeless people on Thanksgiving day.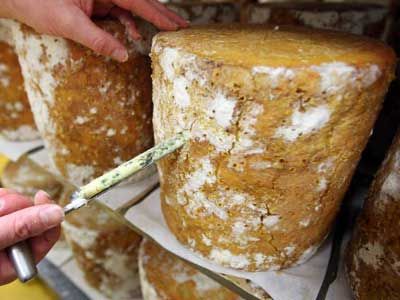 Peter Macdiarmid/Getty Images
A Stilton cheese is checked for veining at the Cropwell Bishop Creamery near Nottingham, England. Stilton cheese forms part of a traditional British Christmas day dinner.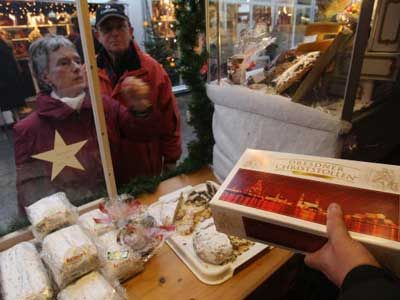 Visitors purchase an original Dresden stollen cake at a Christmas market in Berlin.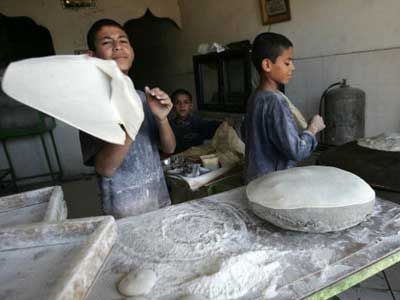 Palestinian Muslim boys make a bread called shrak to sell at the Al-saha market on the last day of the holy month of Ramadan in Gaza City.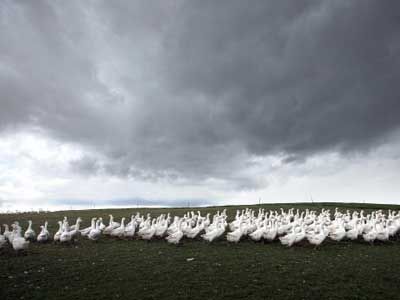 Christopher Furlong/Getty Images
A flock of free-range geese graze on a Shropshire hillside as they are reared for Christmas in England.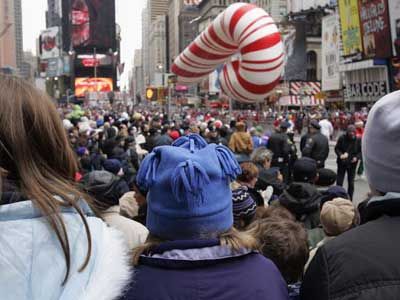 Stephen Chernin/Getty Images
Three children watch a candy cane balloon make its way down Broadway during the Macy's Thanksgiving Day Parade in 2005 in New York City.