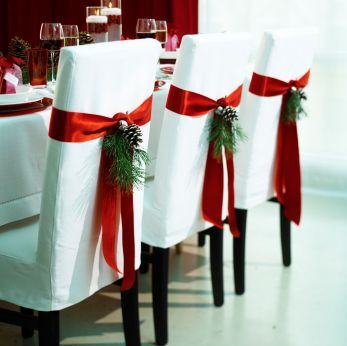 ©iStockphoto.com/Jill Chen
When the holidays roll around, it's time to deck the halls -- and the table. The right presentation can make holiday meals even more appetizing, so here are some ideas for decorating your table during the holiday season.
©iStockphoto.com/Ray Wrona
Candles can dress up any table. During the holiday season, let the flame of the candle bounce off of fine crystal glasses. Fill a decorative bowl with ornaments for an inexpensive, yet tasteful, centerpiece.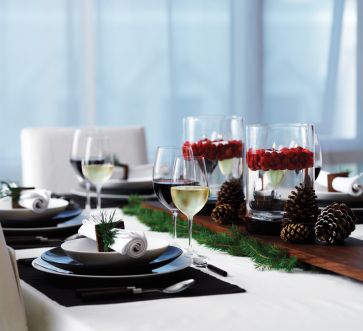 ©iStockphoto.com/Jill Chen
For a more modern centerpiece, try floating a candle and cranberries in glass vases filled with water.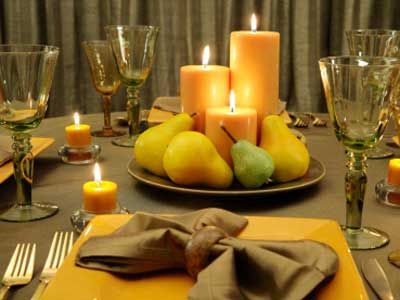 ©iStockphoto.com/Pattie Calfy
When it comes to holiday decorating schemes, color makes a bold statement. You can step outside of the traditional holiday color scheme of green and red and use more earth tones for a rich, sophisticated look.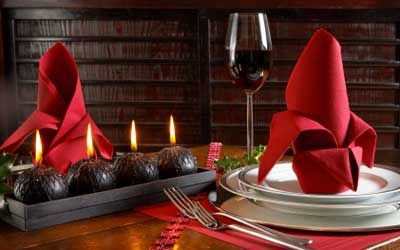 The art of folding a cloth napkin is truly a craft. This year, adorn each diner's place setting with a creatively folded napkin.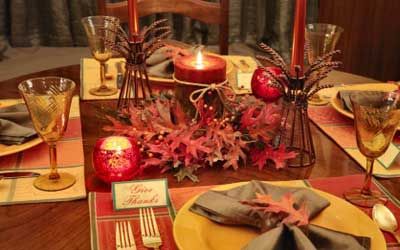 ©iStockphoto.com/Pattie Calfy
Flowers aren't the only natural elements you can add to your table. Leaves, pine cones and other autumn and winter foliage on the dining table can reflect the change in season.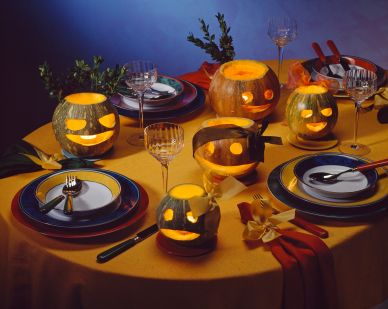 ©iStockphoto.com/Jack Jelly
Turn a Halloween activity into a useful decorating tool. Place tea light candles inside of jack-o'-lanterns to illuminate the dinner table.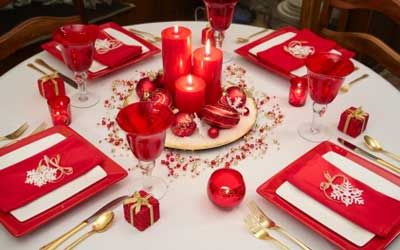 ©iStockphoto.com/Pattie Calfy
To break up a bold red Christmas place setting, accent the color with bright white snowflake ornaments.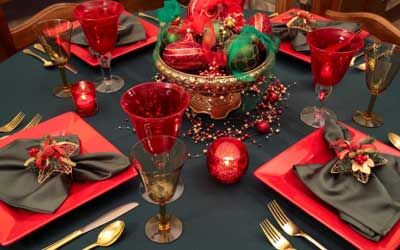 ©iStockphoto.com/Lisa F. Young
Green and red decorations are traditional Christmas accents, but if you want to modernize your table this year, try adding a deep, chocolate-brown cloth napkin for an eye-catching twist.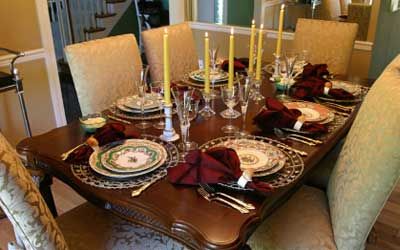 Your table settings don't always need to match. Mixing complementary place settings, glasses and candlesticks can create a look that's both classic and original.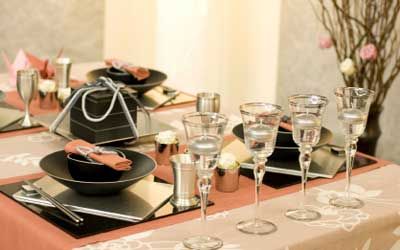 ©iStockphoto.com/CapturedNuance
Step outside of the box this Christmas and have a themed dining room setting. This Japanese-influenced place setting includes chopsticks and rice bowls.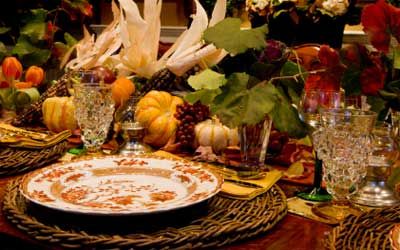 ©iStockphoto.com/Paul Hill
The holiday season is traditionally a time to give thanks for the year's harvest. Why not reflect that holiday spirit with a maize and pumpkin centerpiece? Dishes with a harvest pattern are also a great accent.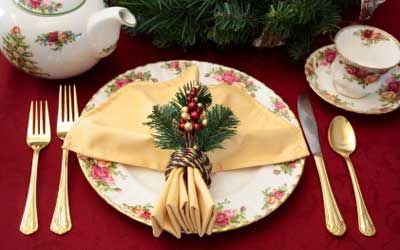 ©iStockphoto.com/Pattie Calfy
When it comes to innovative table settings, it's the small details that make the biggest impact. Try creating your own napkin rings with pine needles or holly for a personal holiday touch that shows off your creativity.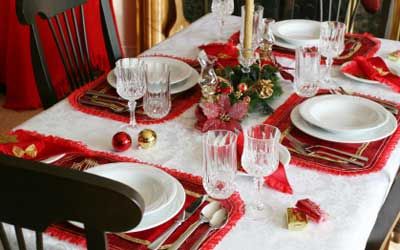 ©iStockphoto.com/Marcel Pelletier
Hand-crafted place mats are another way to personalize your holiday table. Spread small, wrapped giftboxes and Christmas tree ornaments for an extra touch of color.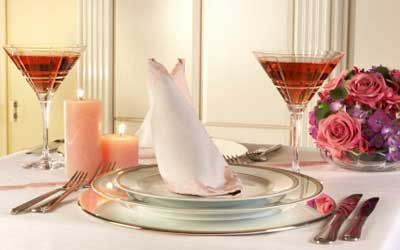 If you want to try something new, you can throw tradition out the window and decorate your table in pastel colors this holiday season. This pastel dinner table scheme is complete with candles and fresh flowers.