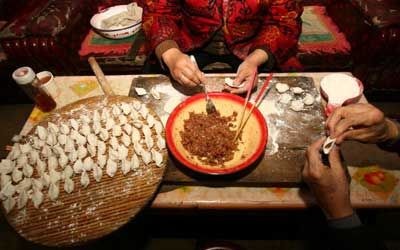 China Photos/Getty Images
Holidays are a time for special foods and traditional treats all around the world. These jiaozi are Chinese dumplings stuffed with meat or vegetables. They'll be eaten at dinner in celebration of the Chinese Lunar New Year.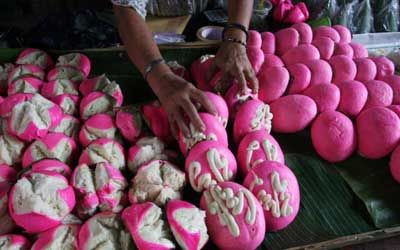 Ulet Ifansasti/Getty Images
These colorful sweets sold at a market in Indonesia will add a festive touch to the Chinese-Indonesian communities' Chinese New Year celebrations.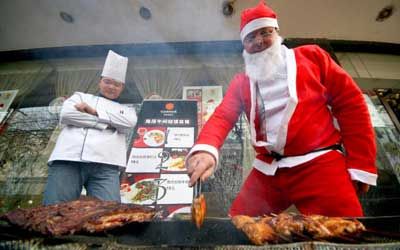 Song Qiao/ChinaFotoPress/Getty Images
Santa Claus roasting beef is an unusual sight. Christmas isn't a national holiday in China, but it's growing in popularity.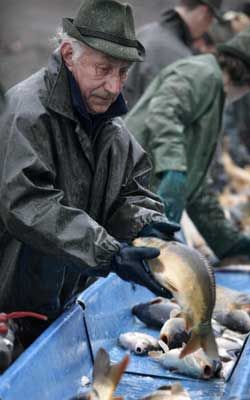 Libor Fojtik/isifa/Getty Images
For a traditional Czech Christmas Eve dinner, pair fried carp with potato salad. Fishermen in the Czech Republic are getting ready for the big day.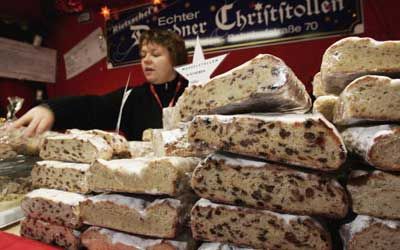 At Christmas markets in Germany, you can load up on all of your holiday needs, from mulled wine to ornaments. This stall specializes in stollenkuchen, a sweet loaf.
Ralph Orlowski/Getty Images
While at a Christmas market in Germany, you can also grab some roasted chestnuts to snack on.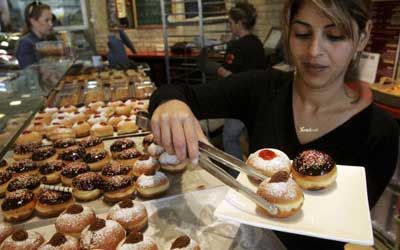 David Silverman/Getty Images
Jam-filled doughnuts and other foods fried in oil are part of Hanukkah, the Jewish Festival of Lights.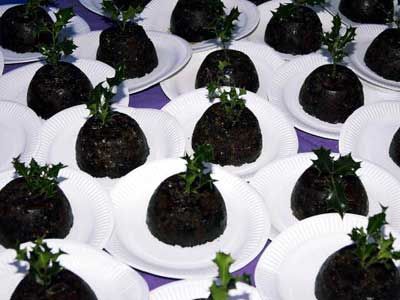 American and English Christmas dinners may look remarkably similar, but Christmas pudding is a traditional English treat. These puddings were balanced on the heads of contestants in a Christmas pudding race.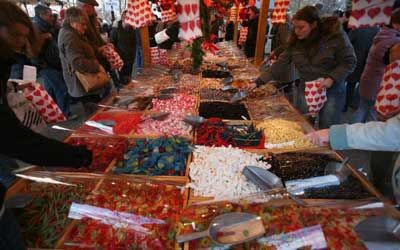 Daniel Berehulak/Getty Images
London has its own one-stop shop for Christmas goods. Visitors to Hyde Park's Winter Wonderland can pick up sweets and go to the circus all in one place.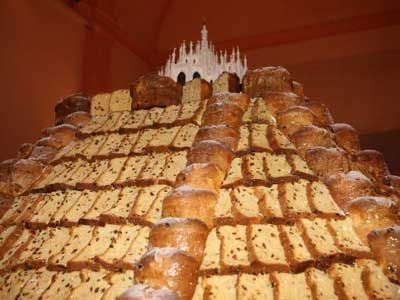 Vincenzo Lombardo/Getty Images
Italy's national Christmas cake is called the "King Panettone." Panettone, a less dense and sweet version of the fruitcake, is made from a sweet yeast dough and spotted with raisins.