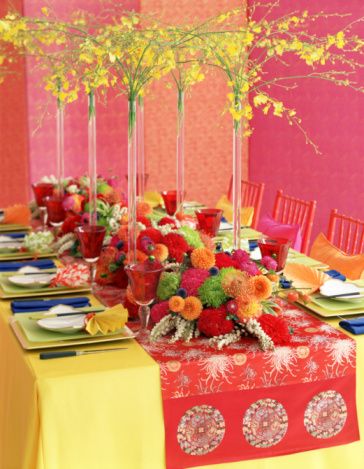 Richard Jung/Getty Images
Take advantage of the season by making fresh flowers the main feature of your table setting and pulling colors from the bouquet for your tablecloth and dishes. Find out other ways you can take advantage of summer in your table settings on the next page.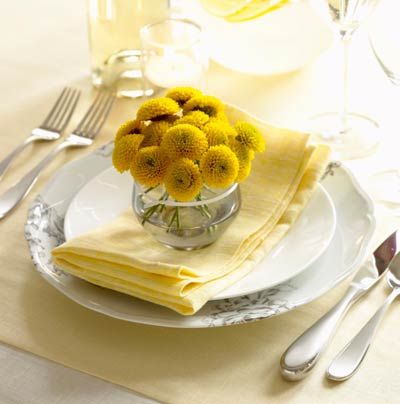 Annabelle Breakey/Getty Images
Summer is full of sunshine, so your table should be, too. Mix different shades of yellow, such as pale, butter-tinted napkins and glowing gold flowers, to have a table setting bursting with brightness.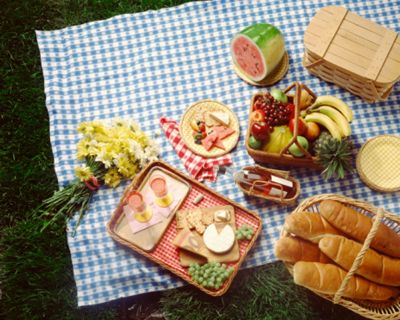 Just because you're sitting on the ground doesn't mean you can't decorate the blanket for a picnic! Carry extra baskets and plates for each part of your meal not only for the comfort of an indoor dining experience, but also to keep the ants off your food.
©iStockphoto.com/MentalArt
If you can't get to the beach, bring the beach to you. Adorn your table with island accents, such as agave plants and palm tree dishware, so you can feel like you're on vacation in your own backyard.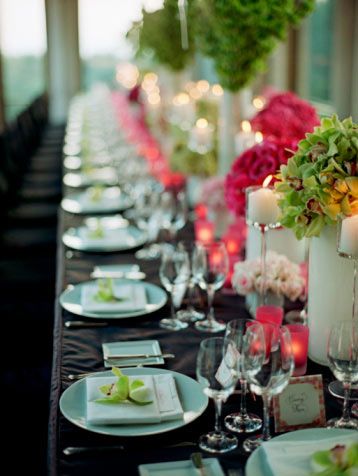 Mallory Samson/Getty Images
Bring the fun of summer to your dinner party by splashing a calm black-and-white color scheme with vibrant flowers and candles the color of raspberry lemonade.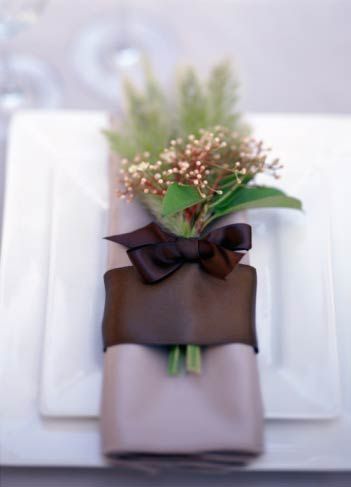 Jennifer Cheung/Getty Images
Make a simple, solid-colored table setting more exciting with small details that take advantage of the season, like tucking freshly picked flowers into your napkin display. Find out how to use details to make Father's Day special next.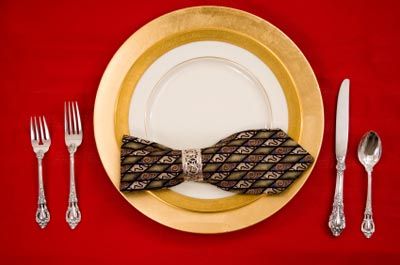 ©iStockphoto.com/fstop123
Celebrate Father's Day by decorating the dinner table in masculine hues of red and gold and adding a special touch, such as using Dad's worn-out ties as napkins. He'll feel special that you personalized the table with more than just his favorite food.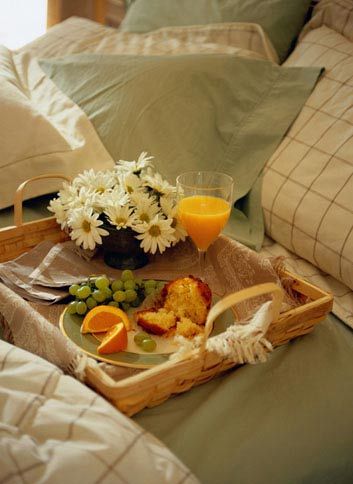 Janis Christie/Getty Images
Treat yourself to breakfast in bed on a lazy summer morning. You can spice up a plain wicker tray with an old tablecloth and a bundle of flowers to make your morning more relaxing. Find out next what to do with your table settings once you're relaxed.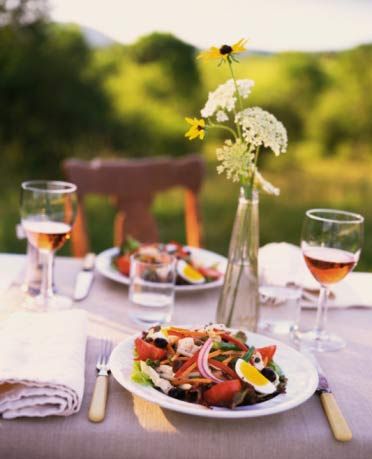 Maura McEvoy/Getty Images
Take a night off and enjoy dinner outside with your sweetheart and a warm summer breeze. A minimal place setting only needs a few special features, like a vase of flowers and a delicious meal, to be romantic.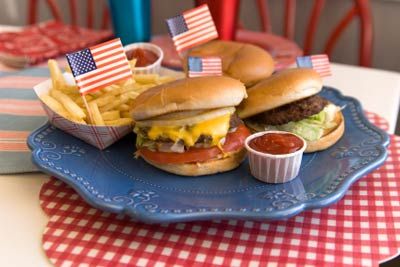 ©iStockphoto.com/Funwithfood
Get creative this Fourth of July and mix different patterns of red, white and blue together in your dishes, placemats and napkins. This creative twist on a traditional place setting is both patriotic and fun to put together.
Annabelle Breakey/Getty Images
Take advantage of what summertime brings and incorporate nature into your outdoor meal. Combine natural shades of green, white and brown with a bright color, such as blue, to make your place settings pop. Add oversized flowers and vines to the table.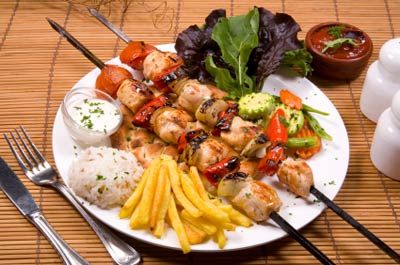 ©iStockphoto.com/scorpion56
Keep the table setting simple for a cookout. Use white dishes to make the delicious colors of kabobs and burgers look extra mouth-watering, and a minimal number of dishes so you have less to carry back inside.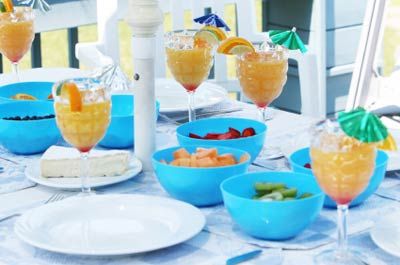 ©iStockphoto.com/WoodenDinosaur
Set food and drinks on a table by the pool so people can enjoy the sun or grab a snack and jump back in. Choose colorful plastic bowls so they can be pulled right up to the edge of the pool without any fear of the kids breaking glass.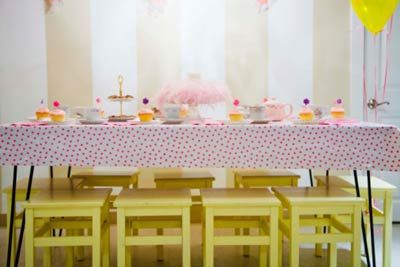 Lara Ferroni/Getty Images
Pink teapots, polka dots and sunny chairs -- what more could a girl want for the perfect tea party? This table setting has everything a little girl needs to enjoy the summer afternoon with her guests, whether they're friends or teddy bears.
Dessert is the best way to celebrate a sweet summer night, so why not decorate the table to say so? Incorporate special features of the dessert in your place settings, like pink flowers and white frosting, to make dessert feel like its own meal.
Maren Caruso/Getty Images
You only need to add a few simple touches to turn your year-round table into your summer table. Add a sunny table runner, glowing candles and warm napkins, and you'll feel perfectly in place as you sit outside and enjoy the summer breeze.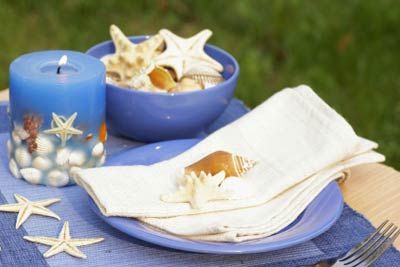 Pretend like you're on vacation (or celebrate that you are) by decorating the dinner table with soothing blues and whites that remind you of the ocean, seashells and ocean-scented candles.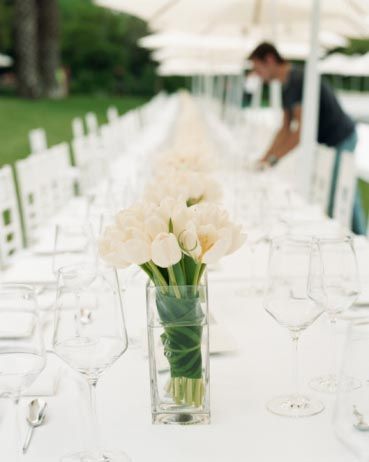 Lisa Romerein/Getty Images
Wedding receptions, baby showers, birthday parties -- no matter what the occasion, keep formal summer parties sleek, simple and festive by using all-white place settings with nature as the accent. Find out next how to decorate after a hot summer day.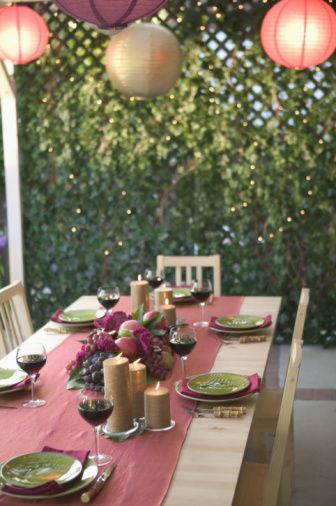 Burke/Triolo Productions/Getty Images
Unwind with friends after a long summer day of lounging by the pool with a table display of subdued natural colors and simple place settings. Add candles for an intimate atmosphere and wooden-handled silverware as you dine al fresco.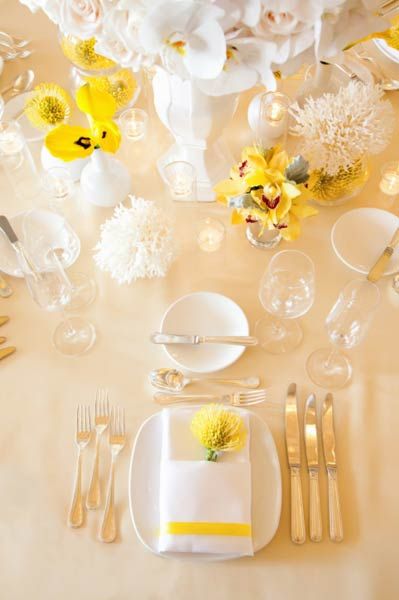 Keep Sunday brunch as warm as the summer air with a sprinkle of sunshine flowers over crisp whites and creams.