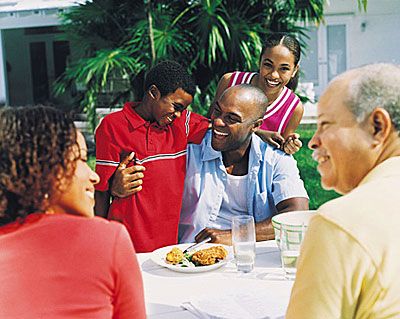 Digital Vision/Thinkstock
Summertime is for picnics, poolside lunches and dinners al fresco. Sure, you could eat these foods year-round, but they're bona fide summer foods. And when you eat them under the hot sun, they taste like time-honored treats.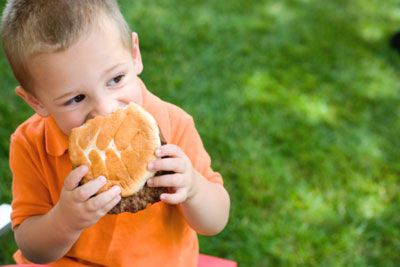 A sizzling hamburger hot off the grill is a classic summertime treat. Whether you take yours plain or slathered with mustard and ketchup, you can't beat that heady taste of juicy beef with a faint charcoal aroma.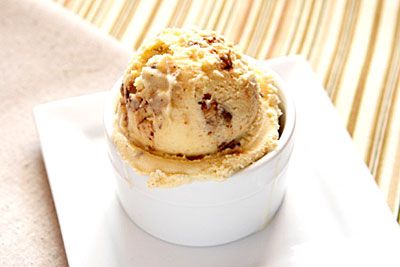 A scoop of ice cream is an inspired (and delicious) solution to a sweltering summer day. We like butter pecan, but if you prefer rocky road, we're willing to compromise.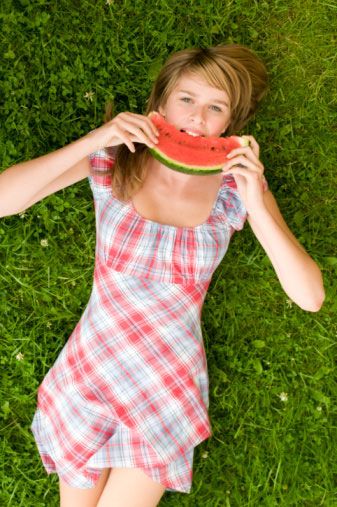 Watermelon is one enormous piece of fruit! Beneath that striped green shell lies sweet, red flesh so succulent it practically dissolves in your mouth. A friendly tip: Carve your melon outside to avoid a kitchen mess of monstrous proportions.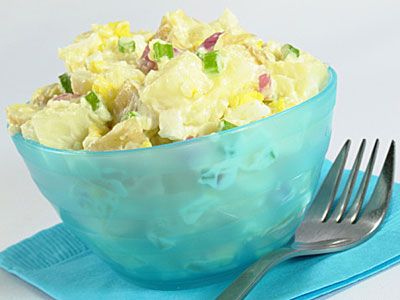 Potato salad is the summertime side dish to end all side dishes. Some people like the traditional recipe with white spuds tossed in mayo, but we like the uptown version of little red potatoes dressed with mustard, celery and minced red onion.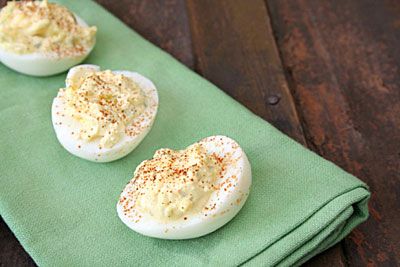 What's a picnic without deviled eggs? Halved hard-boiled eggs stuffed with a mixture of yolk, mayonnaise, mustard and seasoning are a two-bite treat. Keep them on ice until you're ready to put down the checkered tablecloth and dig in.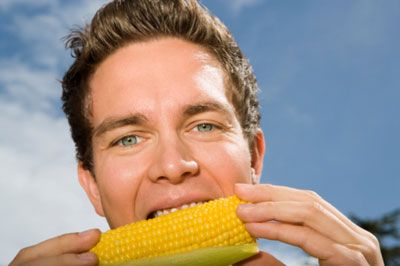 Polka Dot Images/Getty Images/Thinkstock
Summer is a time for enjoying fruits and veggies that are ripe and ready for the picking. High-fructose corn syrup can't hold a candle to an ear of fresh corn on the cob, lightly buttered and sprinkled with sea salt.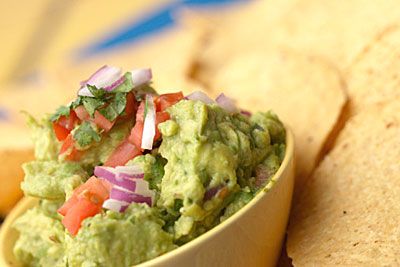 Hemera Technologies/Getty Images/Thinkstock
When the mercury rises, cool off with creamy, piquant guacamole. Avocado is packed with heart-healthy fats, so as long as you go easy on those deep-fried tortilla chips, consider this treat a smart choice.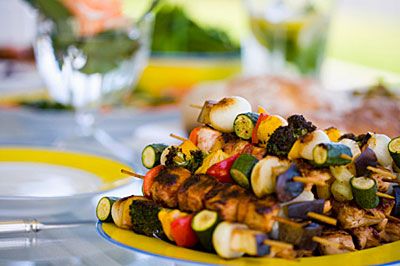 In the summertime, dinner just tastes better when it's grilled. Some people will grill anything: bratwursts, steak, pineapple and even pound cake. When we crave grilled fare, our hearts are set on shish kebabs.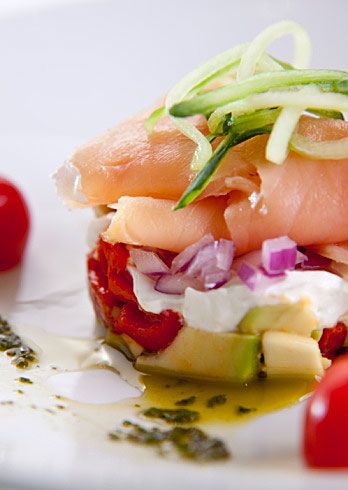 During the dead of winter, salad doesn't exactly qualify as a treat. But when veggies are at their peak and bursting with flavor, count us in for a big entree salad. This smoked salmon salad is a gourmet variation on your simple bowl of greens.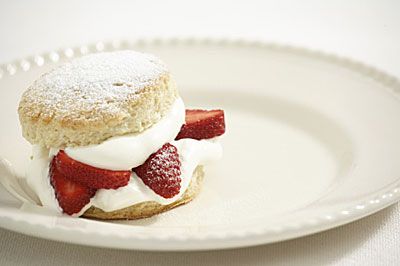 Jupiterimages/Getty Images/Thinkstock
Who doesn't love strawberry shortcake? Made with buttery shortcake, rich whipped cream and fresh berries, this is a simple and timeless treat. For variety, pair shortcake with any other type of berry or even mandarin oranges.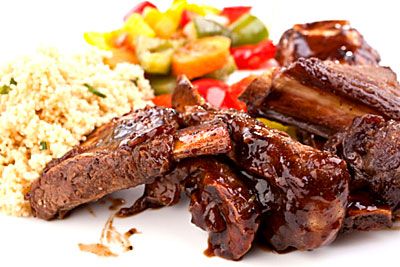 Ready to get messy? Saucy spare ribs are a treat you can really sink your teeth into. Backyard barbecues have a way of announcing themselves to neighbors, so have extra ribs on hand in case any friends happen to drop in.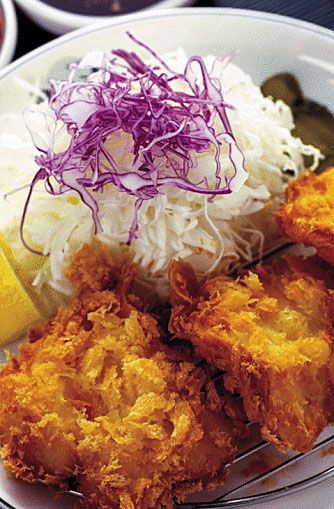 Media Bank/Getty Images/Thinkstock
Whether you like yours cold or hot, fried chicken is a summertime staple. Grab a drumstick, a glass of sweetened iced tea and a heaping helping of coleslaw, and you're in for a summertime delight.
Brand X Pictures/Thinkstock
Peaches are perfection in the summertime. For a classic Southern dessert, serve peach cobbler with a generous dollop of vanilla bean ice cream. Your family will be peachy keen on this combination of buttery crumble, sweet fruit and cool ice cream.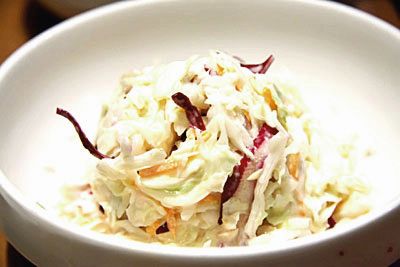 Coleslaw is the neutral in your palette of summertime treats. It goes with chicken, ribs and burgers, so make sure you serve up this universal side dish at your next cookout.