Need some inspiration for your Thanksgiving spread? Check out our photos and recipes of the most popular holiday meal mainstays.
Randy Mayor/Jupiterimages
Let's begin with one of the most integral parts of the meal. Depending on where you live you might refer to it as "stuffing" or "dressing," but no matter how you say it, you want to make sure this side dish shines. Spice things up this year with this Cajun Sausage Dressing recipe.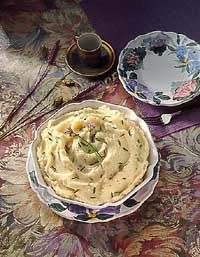 Most Thanksgiving sides are heavy on the starch and butter--especially mashed potatoes. Substituting cauliflower for potatoes can make for a much lighter dish. Try this Mashed Potatoes and Cauliflower with Sour Cream recipe for a similar texture, but fewer calories.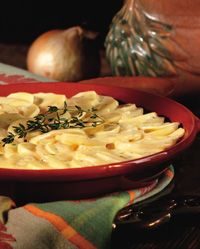 Scalloped Potatoes and Parsnips can also make for a delicious stand-in for mashed potatoes.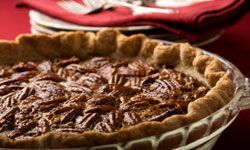 Pecan Pie is a holiday dessert staple--particularly in the South.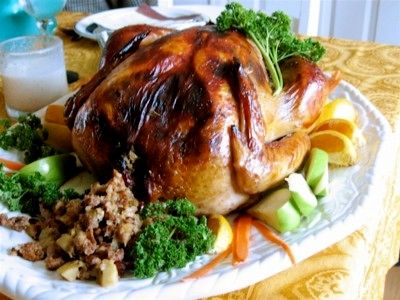 To brine or not to brine? That is one of the many questions raised in the great turkey cooking debate. Almost everyone has endured their share of dry, bland turkey. You can avoid this fate by soaking the turkey in a saltwater bath overnight before cooking. If you do choose to brine your bird you are sure to get juicy results with this Roasted Turkey recipe.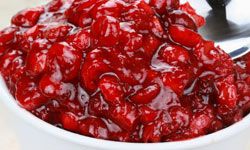 It wouldn't be Thanksgiving without some form of cranberry sauce. Try an updated version of the classic with this Cranberry Pear Sauce recipe.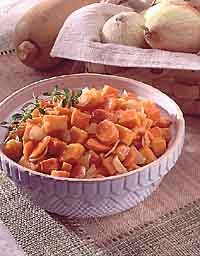 Take a walk on the lighter side with this festive recipe for Roasted Butternut Squash.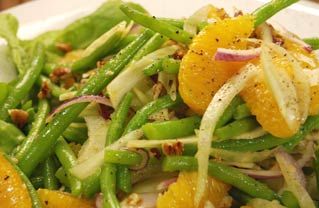 Get some green on the table with these Orange-Scented Green Beans with Toasted Almonds.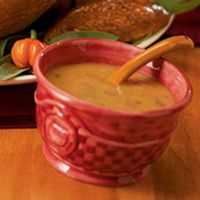 No clumps here! Get a smooth, rich Browned Turkey Gravy this year with our foolproof recipe.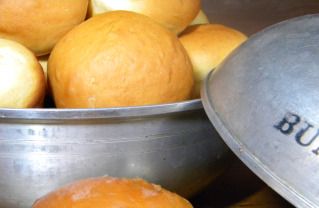 Dinner Rolls might be an afterthought when it comes to holiday meal planning, but they're essential for soaking up the last of your delicious gravy.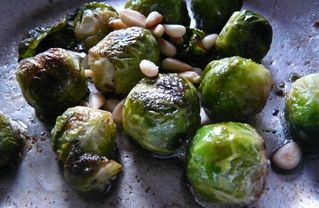 Roasted Brussels Sprouts with Young Fennel are a simple, delicious way to eat your veggies.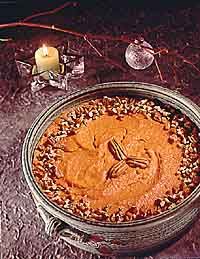 Sweet Potato and Pecan Casserole combines some of autumn's finest flavors.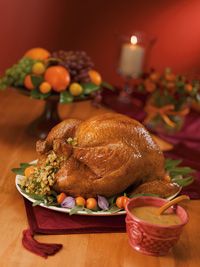 Take the traditional route with an Oven-Roasted Turkey and Pan Gravy for your Thanksgiving dinner. Not a carving expert? Don't massacre your bird! Check out our Turkey Carving Guide before you put it under the knife.
Add a grown-up version of mac and cheese to your table this year. Buddy Valastro's recipe features Italian sausage and cherry tomatoes. Looking for something a little more traditional? Take a look at our Mastering the Art of Mac and Cheese Guide for ideas and tips.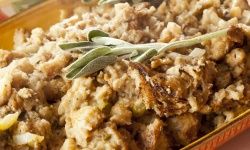 Few Thanksgiving sides are more iconic than Cornbread Stuffing, and this traditional recipe is the only one you'll ever need.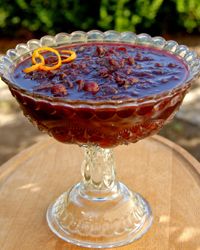 iStockphoto.com/Funwithfood
Don't forget the Cranberry Sauce. This version adds some depth with merlot and orange zest.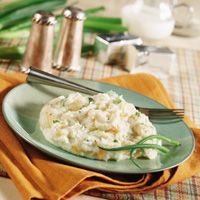 Rustic Cheddar Mashed Potatoes are a hearty, rich side--and a flavorful take on the classic recipe.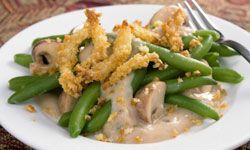 Created by the Campbell Soup Company in 1955, Green Bean Casserole is still a favorite today.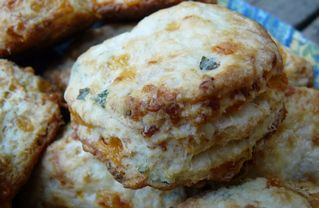 Not a fan of crescent rolls or cornbread? Try these flaky Buttermilk Biscuits instead this year.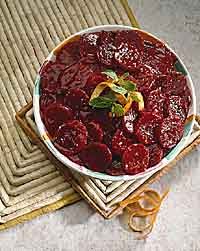 For a splash of color on your table, add a Roasted Beet Salad to your lineup.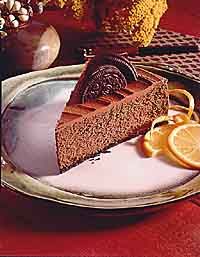 Trust us: You'll be thankful for this decadent Double Chocolate Cheesecake.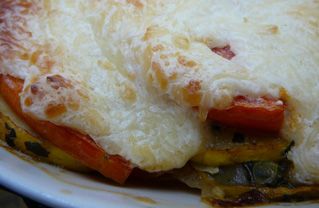 'Tis the season for squash! Substitute this Squash Bake for a boring casserole.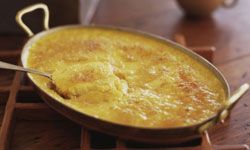 Victoria Pearson/FoodPix/Getty Images
A king amongst comfort foods, Corn Pudding is a favorite at many Thanksgiving tables.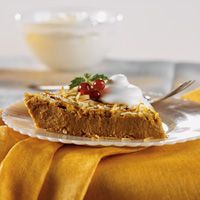 Who can picture a Thanksgiving meal that doesn't end with Pumpkin Pie?