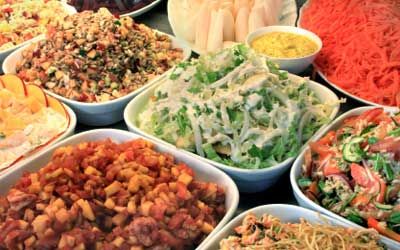 Many people equate salads with healthy eating ... and healthy food never tastes good, right? These sensational salads dispel that myth and give some flavorful options to spice up that sometimes boring bed of lettuce.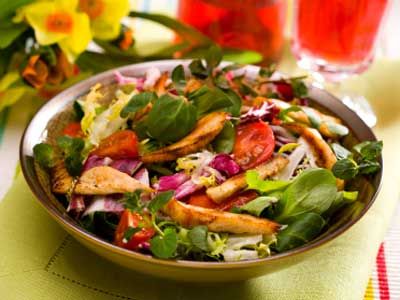 Grill a chicken breast, slice it up and spread it over a bowl of mixed greens. Add some tomatoes, and then drizzle with a light dressing.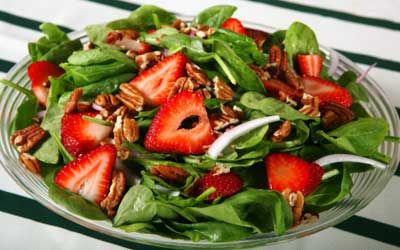 ©iStockphoto.com/Jack Puccio
This salad satisfies three food groups in one bowl: fresh spinach (vegetable), sliced strawberries (fruit) and chopped walnuts (meats and beans). You can also accent these flavors with a raspberry or hazelnut vinaigrette.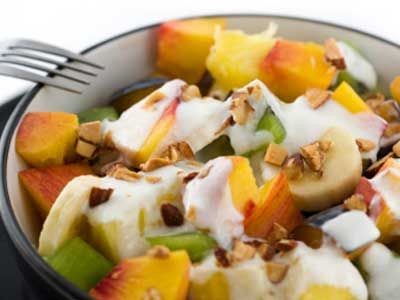 ©iStockphoto.com/Petko Danov
Who said salad has to have leafy greens as a main ingredient? Combine chunks of apples, peaches, bananas or any of your favorite fruits with creamy yogurt and chopped nuts for a crisp, refreshing fruit salad.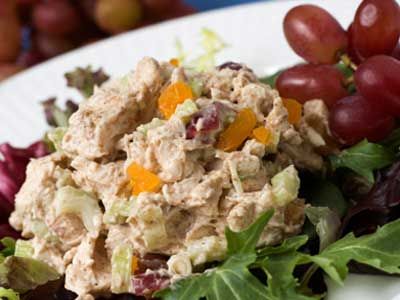 ©iStockphoto.com/Robert Linton
Try spicing up your regular chicken salad recipe with a little curry seasoning. Serve over a bed of field greens and sprinkle with dried apricots for a sweet contrast to the earthy spice.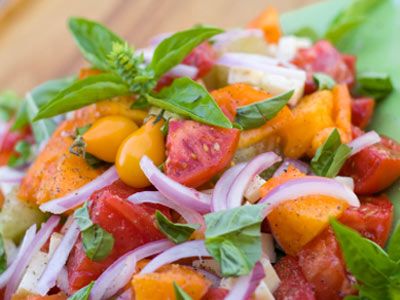 ©iStockphoto.com/Liza McCorkle
Basil and heirloom tomato salad is a summertime favorite, best when its ingredients are ripe and in season. Slice fresh heirloom tomatoes into wedges, and toss them with a whisked dressing of olive oil, red wine vinegar and Dijon mustard.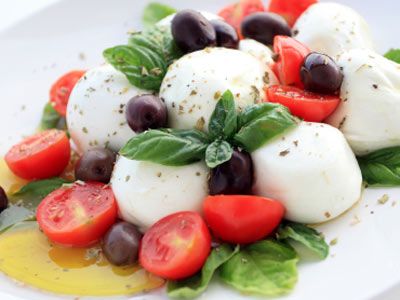 ©iStockphoto.com/Vitalina Rybakova
Another simple tomato-based salad is an Italian classic, Insalata Caprese. A quick mix of cherry tomatoes, mozzarella, basil, olive oil, salt and pepper makes for a delicious light salad.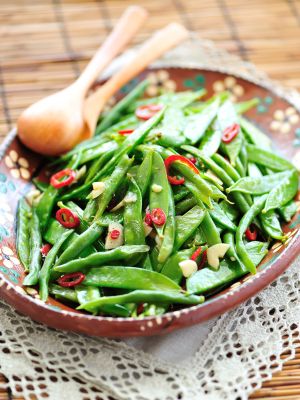 Put a twist on those leftover green beans by turning them into an easy side salad. Marinate some fresh green beans in creamy Italian dressing for a couple of hours. Before serving, sprinkle with toasted almonds and pimentos.
©iStockphoto.com/Owen Price
Bring sea and land together by topping field greens with seasoned crawfish and mangoes. This flavorful combination is an exciting twist on traditional salad. Complete the meal with a side of rice pilaf.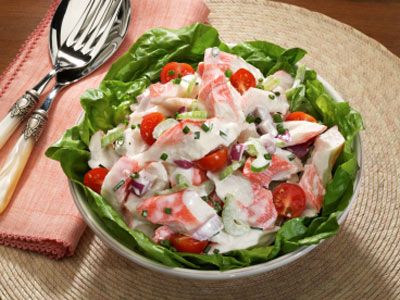 ©iStockphoto.com/Michael Krinkle
Crabmeat salad is another sea and land combo. Mix crabmeat, mayo, lemon juice, celery and dill together and refrigerate. Usually served cold, crabmeat salad is enjoyable over crisp lettuce or even spread on a sandwich.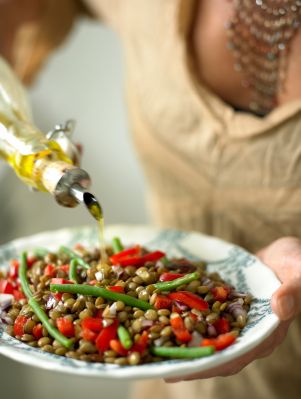 ©iStockphoto.com/Kristian Septimius Krogh
Packed with fiber and protein, lentil salad is very rich in flavor. After boiling and draining the lentils, fold in diced onions, olive oil, vinegar, parsley and thyme. Serve it over lettuce if you like.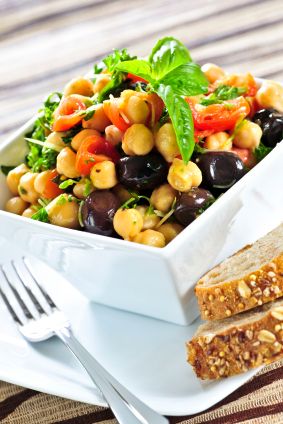 ©iStockphoto.com/Elena Elisseeva
Chickpea salad is also great if you're looking for protein-rich foods. Garbanzo beans, chopped tomatoes, red onions and parsley are tossed with extra-virgin olive oil and lemon juice. Let the mixture chill for at least two hours and adjust the seasoning.
With a dressing made from Dijon mustard, Worcestershire sauce, red wine vinegar, lemon juice and sugar, cashew-pea salad has a crisp, tangy flavor. Thaw a bag of frozen peas, combine with chopped cashews and dressing, and refrigerate for at least an hour.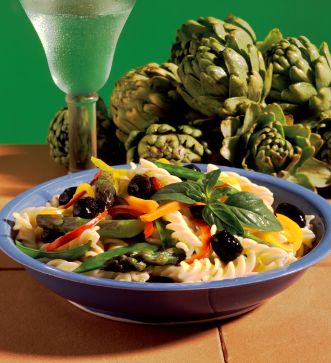 ©iStockphoto.com/John Peacock
Pasta salad is the ultimate cold dish at every baby shower, engagement party and barbecue. Instead of your traditional bow tie or shell pasta, use Fusilli for a new flair.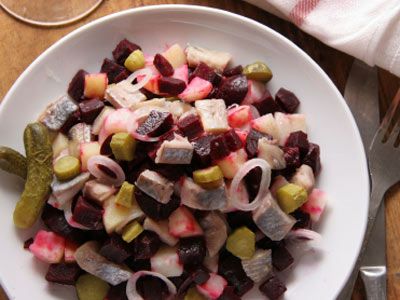 ©iStockphoto.com/Yana Petruseva
Herring salad takes pickling to the extreme. Pickles, pickled beets and pickled herring are the main ingredients in this Scandinavian favorite.