If you need to use up a bunch of cheese before it spoils, try some of these ideas:
Macaroni and cheese is a favorite with kids and adults alike. You can use gourmet cheese for an adult flavor, or regular American for the kids in your life. Why not throw in some of that leftover ham or ground beef, too?
If you're feeling kitschy, you can make a cheese fondue. Pull out your fondue pot, grab some white wine, cheese, garlic and cornstarch. Use your warm fondue as a dip for crusty bread, apples or whatever else seems yummy.
Fromage Fort is another popular cheesy option. Just run your leftover cheese through the food processor along with some white wine, garlic cloves and black pepper. You'll be left with a rich, creamy paste that you can spread on a baguette and toasted under the broiler until bubbly.
Related HowStuffWorks Articles
Sources
"Fresh Ideas for Leftover Turkey." Better Homes and Gardens. 2009. http://www.bhg.com/holidays/holiday-slide-shows/thanksgiving/fresh-ideas-for-leftover-turkey/

Jaworski, Stephanie. "Bread Pudding." JoyofBaking.com. 2009. http://www.joyofbaking.com/BreadPudding.html

"Leftovers and Rollover Meals." RachaelRayShow.com. 2009. http://www.rachaelrayshow.com/food/categories/leftovers-rollover-meals/

Mollenkamp, Aida and Burns, Regan. "Things to Do with Stale Bread." Chow.com. Sept. 14, 2006. http://www.chow.com/stories/10107

Pépin, Jacques. "Fromage Fort." Food & Wine. April 2007. http://www.foodandwine.com/recipes/fromage-fort

Resnick, Linda. "How Much Food Do You Waste?" GoodCooking.com. 2002. http://www.goodcooking.com/ckbookrv/winter_02/foodfaqs/foodwaste.htm

"Save Time and Money." WRAP. 2009. http://www.lovefoodhatewaste.com/save_time_and_money

Schaffner, Donald. "Handling Leftovers Safely." Rutgers Cooperative Research and Extension. Nov. 1, 1991. http://njaes.rutgers.edu/pubs/publication.asp?pid=FS588

"Turkey History and Trivia." National Turkey Federation. 2009. http://www.eatturkey.com/consumer/history/history.html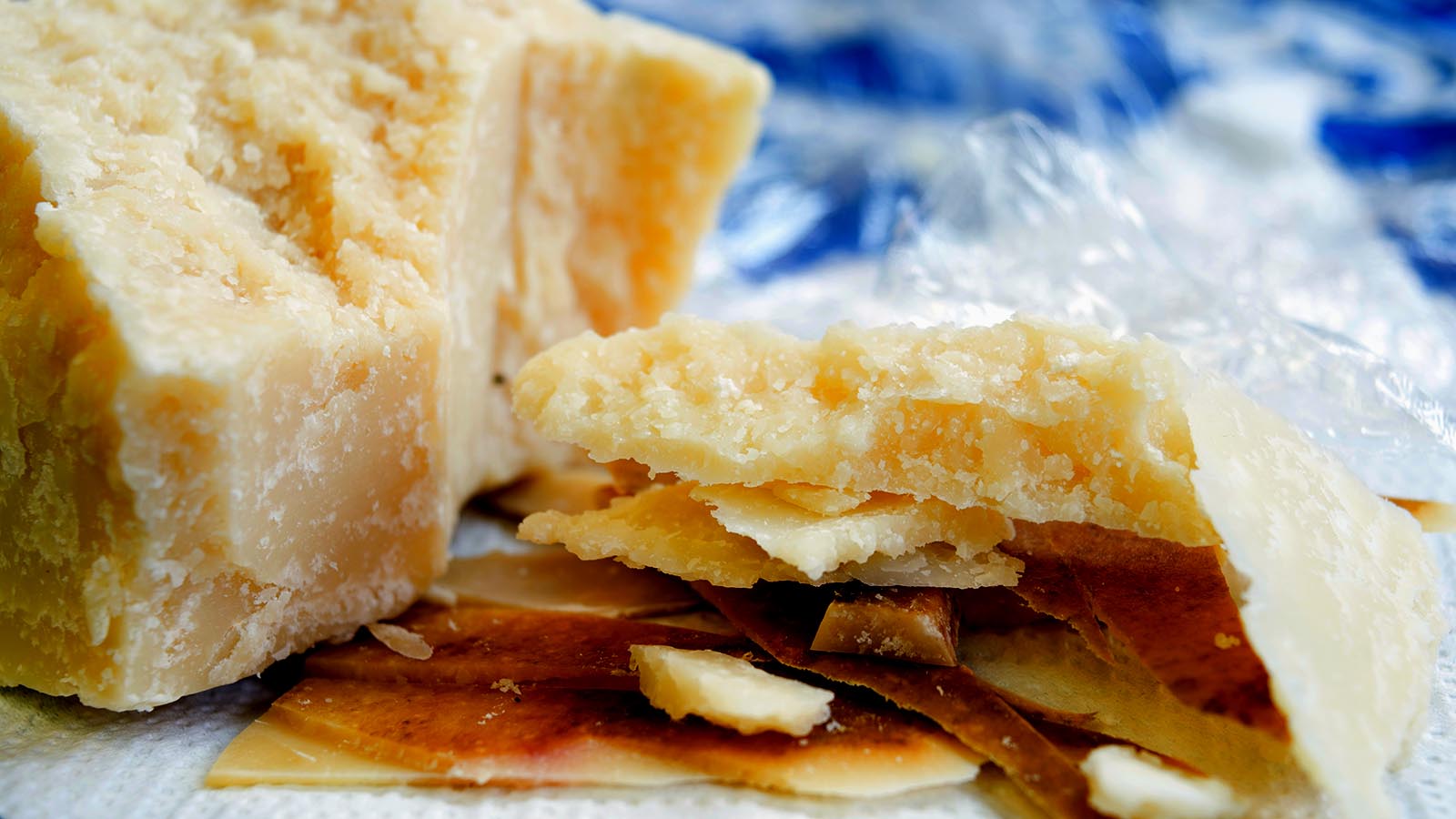 Up Next
Those leftover cheese rinds can be valuable ingredients that you can harness into new recipes. We'll show you ways to use them as flavor enhancers.
---