Whether you're cooking in inclement weather by choice or necessity, the biggest key to success is a good attitude. Don't complain. Laugh. Make the adversity part of the fun. It's sure to be part of the story later.
Try to draw your guests or family members into the adventure. Share the bad weather under an umbrella or canopy or beside an open fire pit. Or solicit help in the challenge of figuring out ways to grill against the odds.
Don't let all your hard work go for naught: If you're grilling in rainy weather, use that umbrella to get the food quickly to the dry place where you'll be eating. If your problem is extreme cold, warm a platter ahead of time so that your perfectly grilled food doesn't chill while you're carrying it to the table.
If you're wet or the temperatures are frigid, substitute a hot drink for that tall cool one in your idealized image of grilling.
And always keep in mind that grilling is about more than just the food. It's also about the relaxation and the camaraderie. That's true whatever the season or the weather -- as long as you use your head.
Related HowStuffWorks Articles
Sources
"Betty Crocker Grilling Made Easy." Wiley Publishing, Inc., 2005.

Cascade Cattleman. "Last Grill Standing. Year-Round Grilling Up; Oregon Beef Council Shares Ideas for Cool Weather Cooking." (Nov. 7, 2009) http://www.cascadecattleman.com/articles/2009/01/30/web_extras/doc48d82870b97bb114333071.prt

Ewins. "Try Outdoor Grilling to Cure Winter Blues." (Nov. 7, 2009) http://ewins.com/press/?p=142

Fletcher, June. "Pricey New Gadgets Heat Up Winter Grilling." The Wall Street Journal Online. (Nov. 19, 2009)http://homes.wsj.com/homegarden/20030128-fletcher.html

Foreman, George. "The Next Grilleration: Great Grilling Recipes." Pascoe. 2005.

Gandara, Lonnie. "365 Great Barbecue Grilling Recipes." Harper & Row. 1990.

Johnson, Curt. "Winter Grilling Made Easy." Denver Outdoor Cooking Examiner. (Nov. 19, 2009)http://www.examiner.com/x-27575-Denver-Outdoor-Cooking-Examiner~y2009m10d27-Winter-grilling-made-easy

National Fire Protection Association. "Grilling Safety Tips." (Nov. 8, 2009)http://www.nfpa.org/itemDetail.asp?categoryID=1714&itemID=41221&URL=Research%20&%20Reports/Fact%20sheets/Seasonal%20safety/Grilling/Grilling%20safety%20tips

Rombauer, Irma S., Becker, Marion Rombauer and Becker, Ethan. "The Joy of Cooking." Scribner. 1997.

U.S. Consumer Product Safety Commission. "CPSC Releases Grill Safety Tips." (Nov. 10, 2009)http://www.cpsc.gov/cpscpub/prerel/prhtml97/97128.html

Weber-Stephen Products Co. "Cold Weather Cooking. Grillin' and Chilli': Tips for Winter Grilling." Article sent via e-mail by Jeanine Thompson after e-mail query.

"Fire & Ice: The Winter Grilling Guide. Homebasics.com. (Nov. 19, 2009)http://www.homebasics.ca/viewarticle.asp?articleid=3699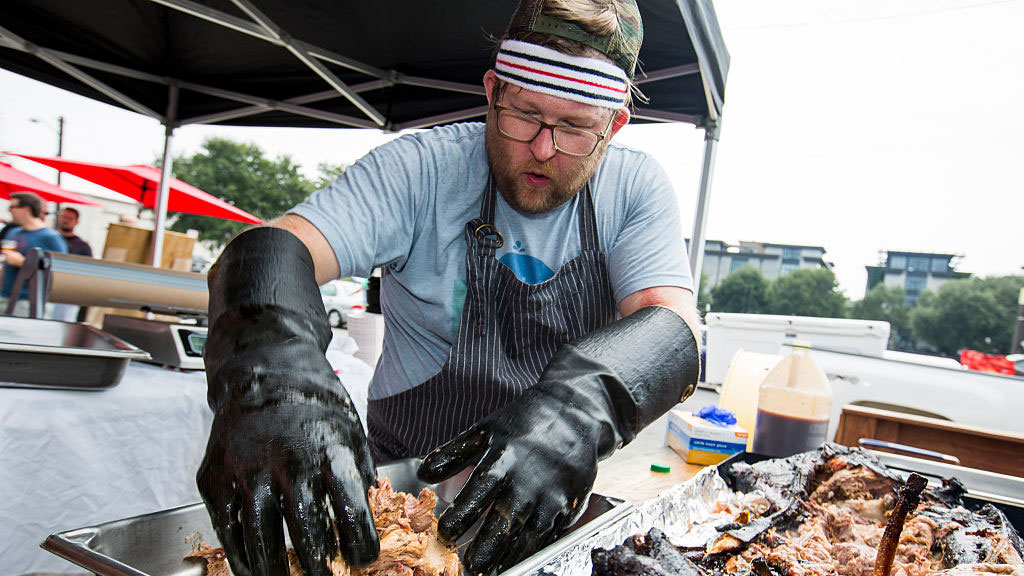 Up Next
Come with HowStuffWorks on a mouthwatering-journey through the history, politics and techniques of barbecue.
---