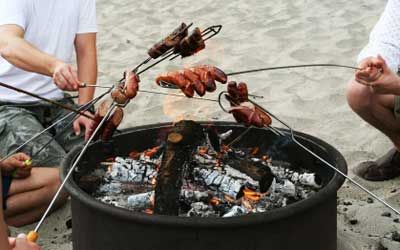 Grilling has been around almost as long as humankind has had fire. It's a convenient method of cooking that people have been using - and perfecting - for centuries. People all over the world grill, and the stuff they toss on the coals is only limited by imagination.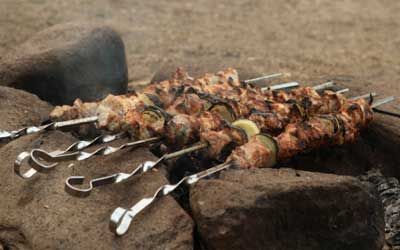 ©iStockphoto/Stanislav Pobytov
Some extreme grillers start by constructing their own grills, which are just large enough for small portions of their grilled favorites. Here, skewered meat and vegetables cook over charcoals contained between two hot stones.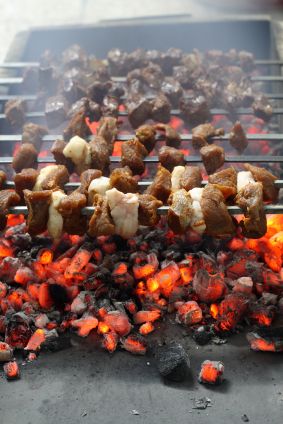 In Pakistan and Afghanistan, grilling often involves cuts of meat known as tikka. Here, tikka cooks with layers of sheep fat over hot coals.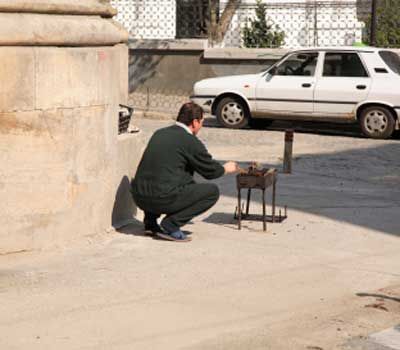 Extreme cooks can also grill far from their kitchens and backyards. This man is grilling over a brazier on a street corner in Bucharest, Romania.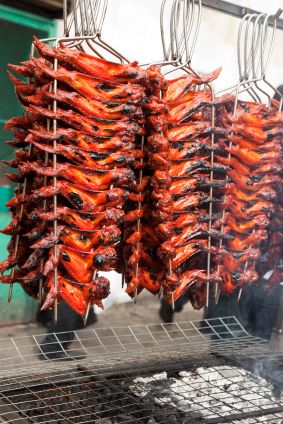 ©iStockphoto/Gordon Dixon
From one extreme to another: Here's an example of large-quanity grilling in Malalysia. These types of meat stalls flood the streets during Ramadan, and this particular one has dozens of marinated chicken wings barbecuing over hot coals.
Pit cooking is another way to grill large amounts of meat simultaneously. These enormous pits are smoking pounds of juicy beef in Lockhart, the barbecue capital of Texas.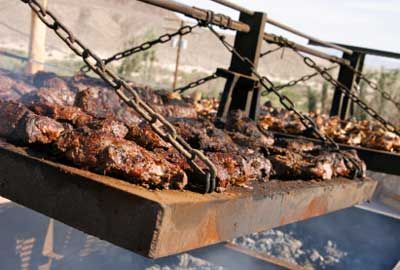 Adding mesquite wood to a cooking fire lends a new flavor to traditional barbecue fare. This pair of mesquite grills is slow-cooking a variety of beef and chicken over an open charcoal fire.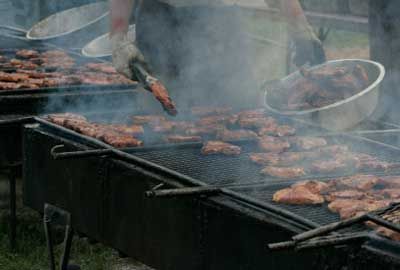 Smoke is one reason why grilled food has such a savory flavor. Here, thick smoke rises from a huge grill covered in meat.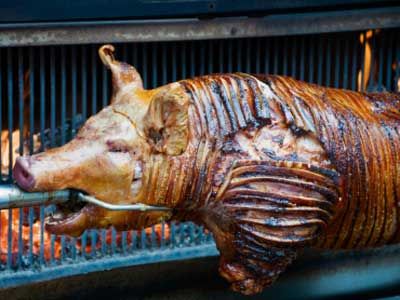 ©iStockphoto/Dieter Hawlan
To some grillers, extreme isn't defined by quantity, but by taste. For example, this little piglet is considered a delicacy in many countries and is usually reserved for special occasions. Skewered and roasted over a hot fire, the meat of the suckling pig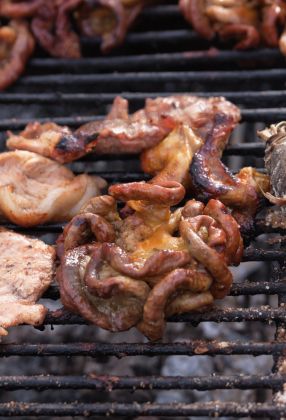 ©iStockphoto/Werner Münzker
Intestines are a common meat replacement and can be thrown on the grill for a quick meal. You can find this dish in many Asian markets.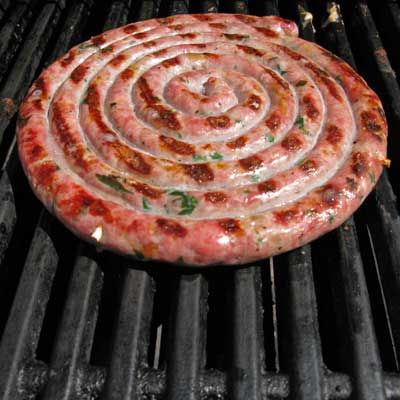 Nicholas Eveleigh/Getty Images
A spiral curl of sausage cooks slowly on an outdoor grill. Grilling sausage is a delicate art since the pork won't be safe to eat if it's not cooked thoroughly, but the sausage casing can explode if cooked too long.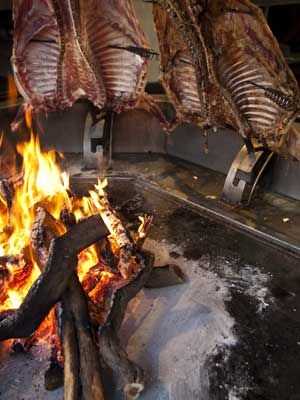 Entire racks of lamb are cooking over an open fire in a classic Patagonian grilling approach.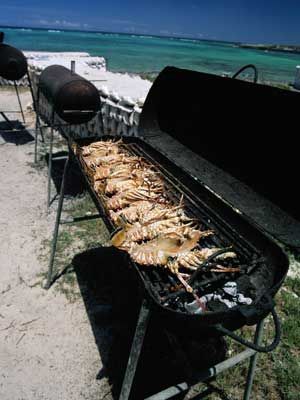 Barbecue isn't just for chicken, beef and pork. Lobster and crayfish are cooking on this seaside grill.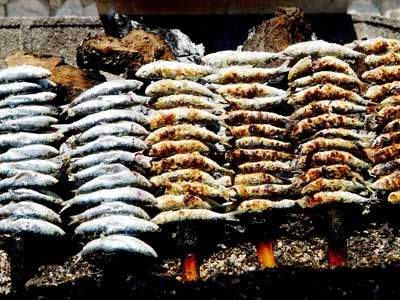 Thomas Vilhelm/Getty Images
Layers of sardines brown to perfection on a flat-top grill near M�laga, Spain.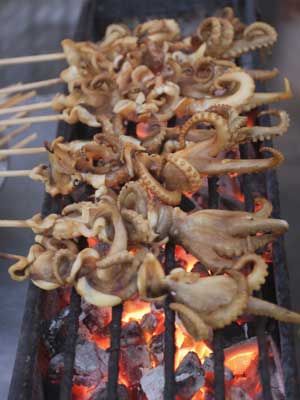 Grilled seafood doesn't stop with fish and lobster. Curried squid, a Thai favorite, grills on skewers over a hot charcoal fire.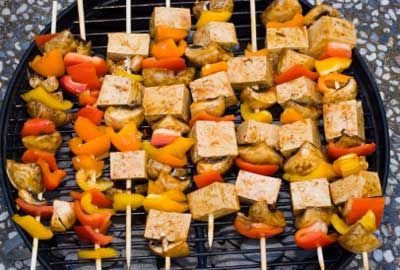 ©iStockphoto/Amy Stebbins
There's no end to what can be placed on the grill. Marinated tofu and fresh vegetable skewers cook slowly for those seeking the flavor of the grill, but aren't necessarily fans of meat.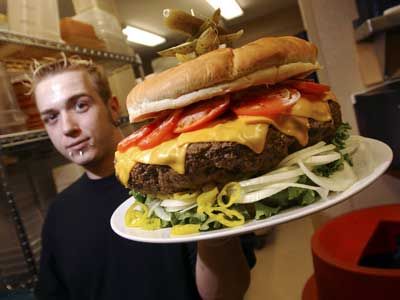 Jeff Swensen/Getty Images
Sometimes extreme grilling is more about the end result than the grill or the griller. This burger, which weighs in at an astonishing 15 pounds (6.8 kilograms), fed four guests at Denny's Beer Barrel in Clearfield, Pa.