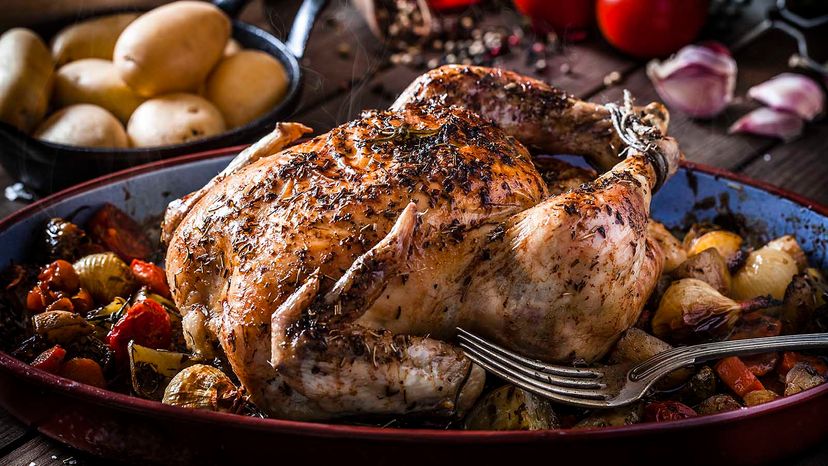 It's hard to beat the amount of comfort and joy you get watching a perfectly browned, roasted chicken emerge from the oven. Whether you're a home cook or fancy yourself the next "Top Chef," a crispy roasted chicken will set you apart from the rest of the culinary-inclined.
The problem is, roasted chicken is a hard fish to fry, so to speak. There's a lot more to just putting the bird in the oven and letting it cook. You need to consider herbs and spices, cook time, oven temperature, to baste or not to baste, and so much more.
So if you still haven't quite figured out how to make your roasted chicken fly, here's a sure way to roast a chicken like a pro.