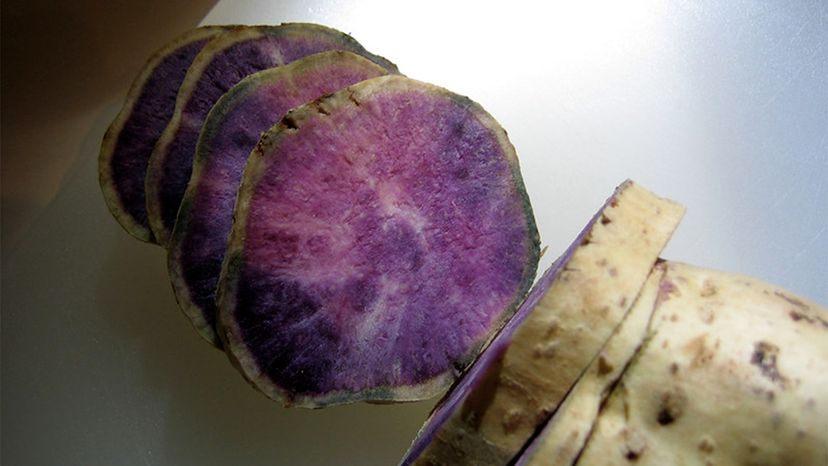 It's been described as "the purple yam taking the internet by storm" and the "beautiful food people can't stop Instagramming." Hailing from the Philippines, ube is a dark purple, tuberous yam that is jam-packed with carbs, potassium, vitamin C and antioxidants. This staple of the Philippines is used to make delicious desserts, treats, breakfasts, snacks and $100 gold-covered doughnuts.
California-born Filipina writer, blogger and foodie Eizelle, speculates that its the yam's peculiar look — particularly on Instagram — that's given ube the sudden push into the spotlight.
"That deep purple color is almost unreal," says Eizelle. "It's perfect Instagram bait." Since taking social media by storm, Eizelle can see the influence on non-Filipino friends, "It's crazy because it's is everywhere! Ube pancakes at Trader Joe's was crazy to see. Growing up we didn't have that stuff and I never really talked about ube with non-Filipino friends because I didn't think they would understand." She goes on to talk about how, while popular, ube can still be divisive to Americans because of its color and texture.
Here's everything you ever wanted to know about ube, the next trendy food that you should be eating.