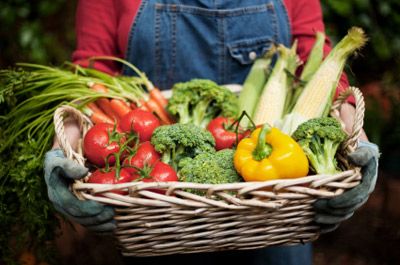 With dietary guidelines urging you to eat more vegetables, you may be searching for culinary inspiration. We'll serve up some gorgeous fresh produce in this gallery along with a few serving tips. Grab a fork and dig in!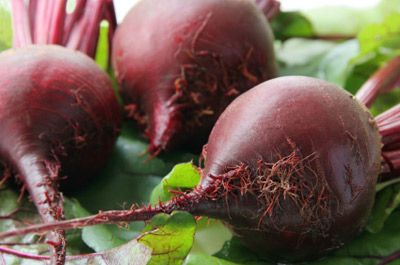 Nutrient-rich beets are sweet but also low in calories. You can eat both the leaves and root of this versatile vegetable. Prepare the leaves as you would a savory wilted spinach, and try grilling the root with a little pepper and olive oil.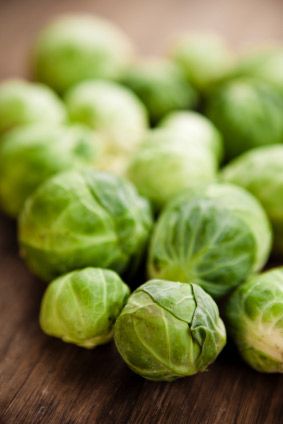 Despite their reputation as stinky and unpalatable, brussels sprouts are gourmet fare when braised with olive oil and topped with crumbled bacon. These round greens are packed with folate, fiber and calcium.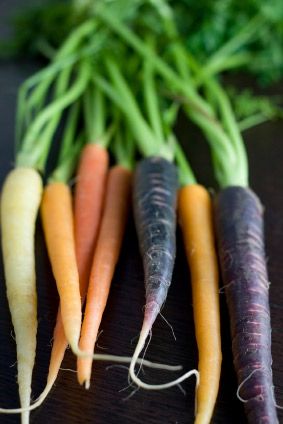 Carrots have a crisp, crunchy texture that appeals to snackers. This vitamin A-rich vegetable can be prepared to play up its sweet or savory qualities. Try glazing roasted carrots with maple syrup or steaming carrots with lemon-pepper.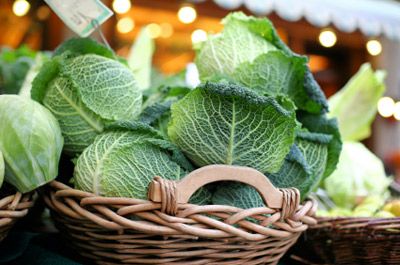 An annual plant, cabbage is a hardy vegetable that can withstand frost. Whether you enjoy your cabbage home-grown or fresh from the farmers' market, it's a great base for Asian-influenced salads or coleslaw. Cabbage also makes a satisfying taco topping.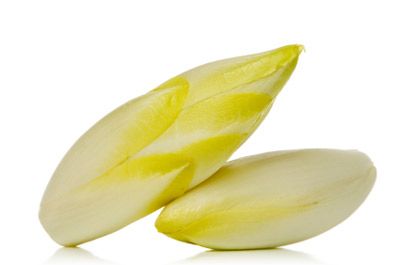 Endive can have curly leaves or broad flat ones. This lettuce-like vegetable is a popular alternative for salad greens. The type of endive pictured here makes a party-perfect finger food when topped with savory sauces or dips.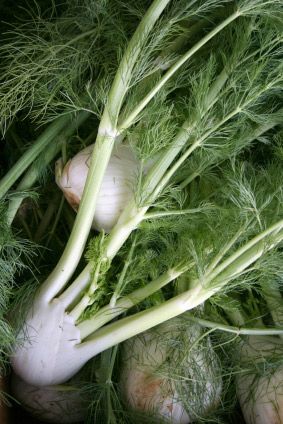 Fennel has long been used for medicinal purposes, but it can also be consumed as a vegetable. The bulb can be roasted and seasoned with flavorful oils, and the plant's seeds are a popular spice often incorporated in Mediterranean cuisine.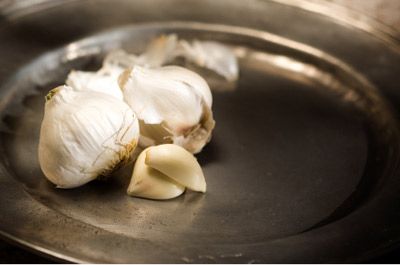 A member of the pungent onion family, garlic is used more often as a spice than it is consumed whole. While a little bit of garlic goes a long way in cooking, you may want to load up to benefit from its nutrients, such as selenium and manganese.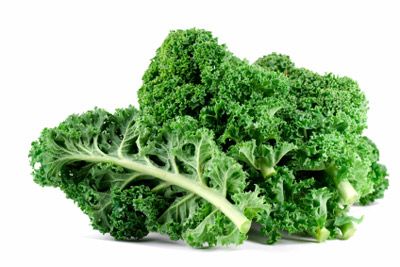 Fiber-rich kale is related to cabbage. It's packed with antioxidants and carotenoids, and kale may even combat osteoporosis. You can wilt kale and serve it alongside grilled chicken, or you may try braising it and tossing the greens with red vinegar.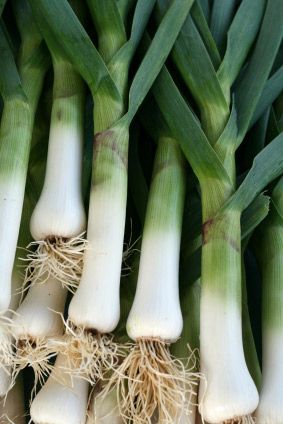 Leeks taste like mild onions, but unlike that bulb vegetable, the stalks of leeks are consumed. They make a flavorful addition to Thanksgiving stuffing, and leeks also add a kick to a pot of homemade chicken soup.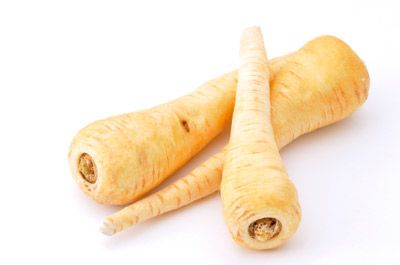 In the Middle Ages, parsnips earned a reputation as an aphrodisiac. Today, many people mistake them for pale carrots. This root vegetable is actually sweeter than carrots and is a fantastic element in hearty beef-based stews.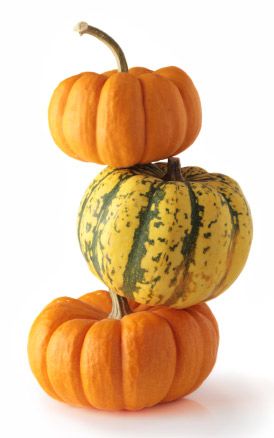 Pumpkins are an antioxidant-rich, low-fat vegetable. While they're often displayed as jack-o'-lanterns or eaten in pies, pumpkins are a year-round healthy choice. Scoop the seeds out of a fresh pumpkin and roast them with salt and cinnamon for a snack.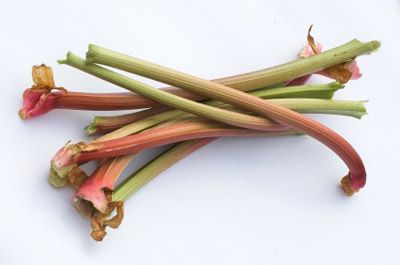 Rhubarb's leafy green head is actually poisonous, but the stalk of this vegetable makes a delicious pie. The veggie is often steamed and flavored with cinnamon or nutmeg, and it can also be made into jams with strawberries as another key ingredient.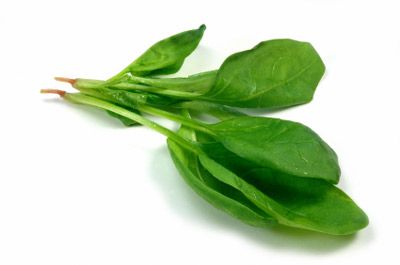 Spinach is loaded with beta-carotene and lipoic acid -- nutrients that make it attractive to Popeye. When it's wilted, spinach makes a nice bed for a serving of meat or grains. In raw form, spinach salad tastes great with bold cheese and vinaigrettes.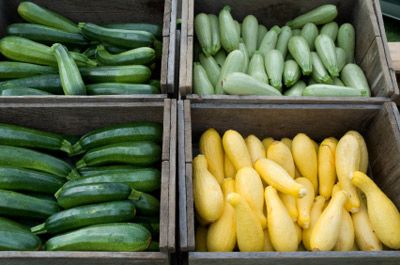 Squash is full of vitamin C, and it's at its nutritional peak in the warm summer months. You can enjoy squash raw with tangy dressings, or chop the vegetable in half lengthwise, brush it with olive oil and grill until tender.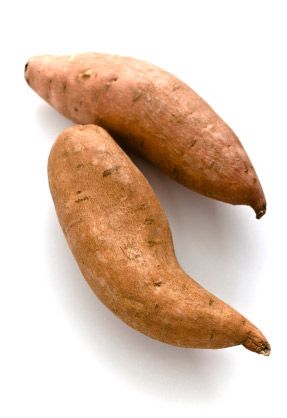 Don't call a sweet potato a yam -- that's an entirely different vegetable. This orange spud is rich in potassium and vitamin C. Why wait until Thanksgiving to eat one? Try this prize produce baked or french-fried.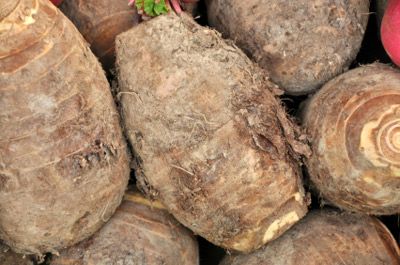 Taro might be an unusual presence in the produce aisle of U.S. grocery stores, but this vegetable has a long history and is frequently consumed in some tropical island nations. Both the leafy tops and bulb of taro can be eaten.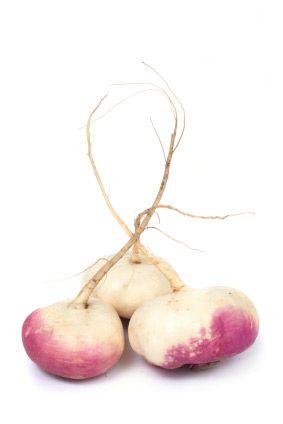 This pretty purple plant -- the turnip -- is a nutrient powerhouse. Get your fill of vitamin C from the root, and consume the leaves (commonly called turnip greens) for lutein, folate and calcium.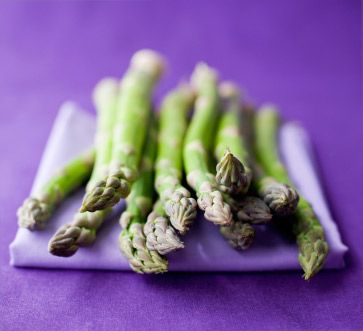 The tender tip of an asparagus spear is the part that's ripe for consumption. This crisp, green vegetable is full of folic acid and antioxidants. Asparagus is best prepared steamed and served with a pat of butter, drizzle of olive oil or spritz of lemon.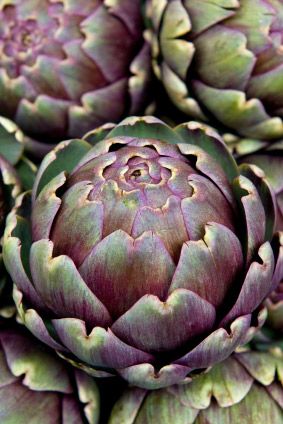 This prickly vegetable is actually a large thistle. Popular preparations for artichokes include steaming and boiling them, though people also enjoy eating the heart of this veggie when it's been preserved in oil. To learn more about vegetables check out the Fruits & Vegetables Channel.