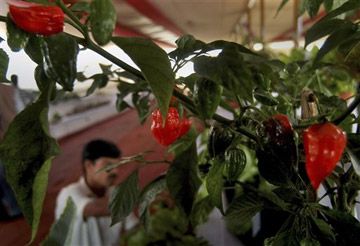 The world's hottest pepper, the Bhut Jolokia "ghost" chili, can pack up to 10 times more heat than a traditional habañero. Get me a glass of milk!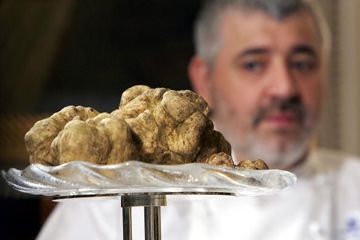 White truffles are among the world's rarest -- and most expensive -- foods. This 2.6-pound (1.2 kilograms) beauty cost a whopping $111,000 (95,000 euros). All that for a mushroom?!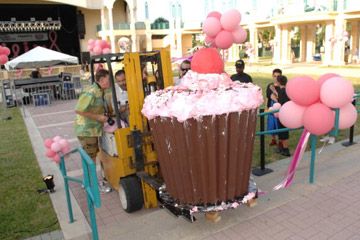 Larry Marano/Getty Images
The world's largest cupcake was made for a good cause -- the 2009 Think Pink Rocks breast cancer benefit concert in Boca Raton, Fla.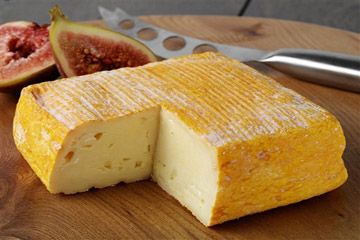 You probably can't tell by looking at this photo -- thank goodness -- but researchers at the U.K.'s Cranfield University recently deemed the Vieux Boulogne the world's most pungent cheese.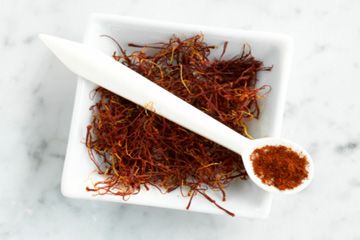 Michael Rosenfeld/Getty Images
Why is saffron so expensive? Two words: labor intensity. It takes up to 75,000 crocus flowers to make one pound of the spice. Suddenly, paying $30 for an ounce of the stuff doesn't seem unreasonable, does it?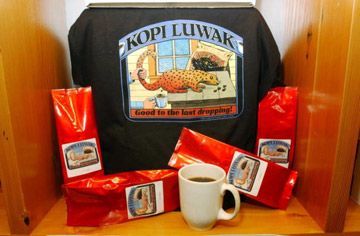 Don MacKinnon/Getty Images
Sumatra's Kopi Luwak coffee is the world's rarest and most expensive: Only 500 pounds (227 kilograms) are produced each year; it's made from undigested coffee beans swallowed and excreted by a rare cat (the civet) that prowls the area's coffee plantations.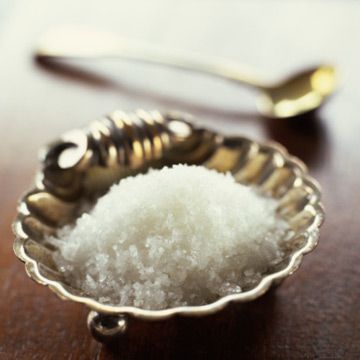 Maryellen Baker/Getty Images
Læsø Saltsyderi, located on an island off the Danish coast, has been in operation for hundreds -- yes, hundreds -- of years. The saltworks is also a tourist attraction, but you'll pay about $13 if you'd like a pound of salt to take home after your tour.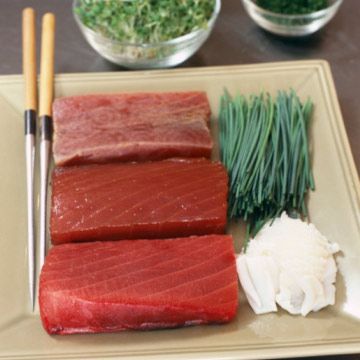 If you've ever tasted it, you'll do anything to get more of it. Toro, or bluefin tuna belly, is one of the world's most expensive and sought-after foods. Foodies all over the world will pay more than $350 for a pound of toro without thinking twice.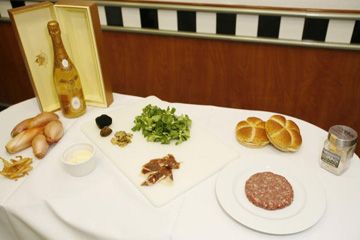 Gareth Davies/Getty Images
Presenting the ingredients for the world's most expensive burger, served at a London Burger King -- yes, really -- in 2008: Wagyu beef, white truffles, Iranian saffron, aged balsamic vinegar and Cristal champagne onion straws. All yours for only $142.
The Bordeaux wines from Château Pétrus are widely considered to be among the world's best -- and most expensive. Expect to pay at least $1,500 per bottle -- on the low end. Older vintages will cost you even more.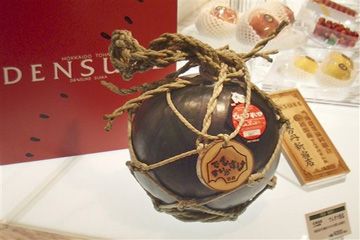 Tomoko A. Hosada/AP Images
The Densuke black watermelon of Japan is one of the world's most expensive foods. You can taste this one for the bargain price of $5,945. That isn't the record, though -- the priciest one ever sold went for $6,100.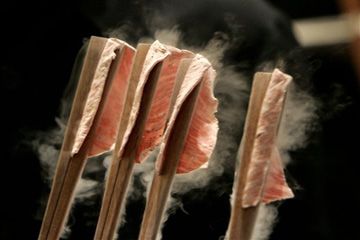 Charles Rex Arbogast/AP Images
Could you imagine paying nearly $100 per pound for some steak? Wagyu beef lovers do it all the time. Here, it's frozen before service at Chicago's famous Alinea restaurant.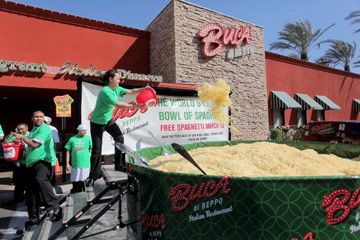 Robert Benson/Getty Images
Employees assemble the world's largest bowl of spaghetti at Buca di Beppo restaurant in Anaheim, Calif. It took six chefs, more than 100 gallons (379 liters) of marinara sauce and hundreds of meatballs to complete this massive project. Mangia!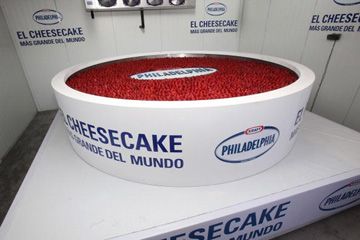 Victor Chavez/Getty Images
The world's biggest cheesecake -- measuring 8 feet (2 meters) across and 21 inches (55 centimeters) high -- was made at Mexico City's Universidad del Claustro de Sor Juana in January 2009.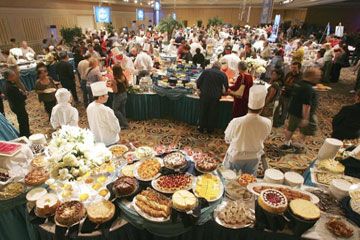 Ethan Miller/Getty Images
Guests fill their plates at the world's largest buffet -- sponsored by Alka Seltzer! -- at the Las Vegas Hilton in March 2006. This wasn't your usual Vegas buffet, however: All proceeds went to the hunger-relief organization, America's Second Harvest.