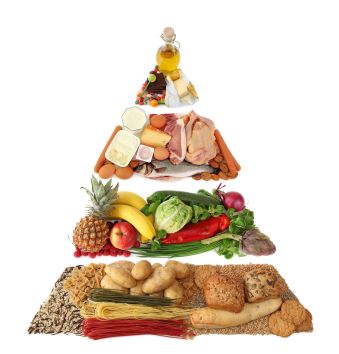 Created to help Americans live a healthy lifestyle, the USDA food pyramid, also known as MyPyramid, gives serving suggestions for the average adult. It's easy to remember the five basic food groups, but how big is a serving ... and how many do you need?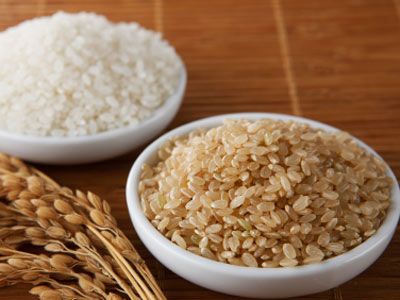 According to MyPyramid, provided by the USDA in 2005, you should consume 6 ounces of grains daily. One cup of brown or enriched white rice will satisfy 2 ounces of this requirement.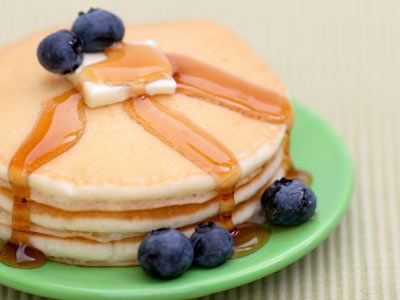 Eat three buttermilk or whole-wheat pancakes to get in 3 more ounces of grains. Remember: To get the most benefit out of the grains you eat, stick with whole grains, like whole wheat flour, and try to limit your intake of refined grains, like white flour.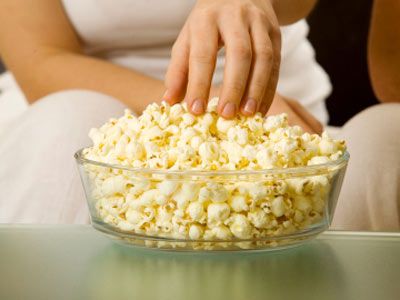 Three minutes in the microwave, and you've got a quick, healthy snack -- one serving of popcorn is an easy source of 4 ounces of whole grains.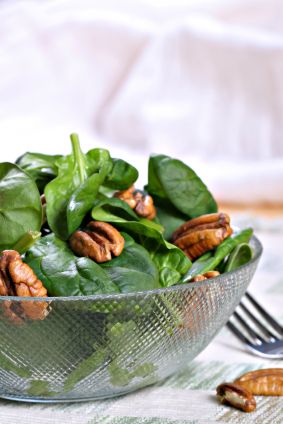 Mom was right: You should definitely eat your vegetables. The food pyramid suggests 2.5 cups of veggies a day, to be exact. Two cups of raw spinach is equivalent to 1 cup of your suggested servings.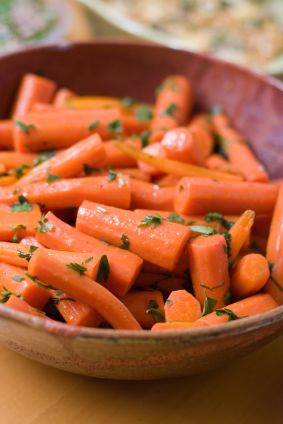 Raw or cooked, 1 cup of carrots will complete almost half of your daily vegetable goal.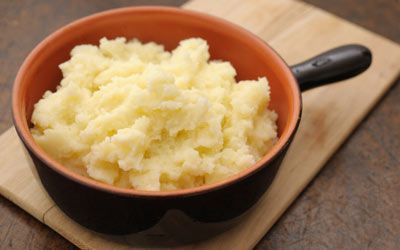 Dieters often avoid carbohydrates, but starchy foods aren't all bad. Potatoes are rich in potassium and help regulate blood pressure. Include 1 cup of mashed potatoes or one medium baked potato in your veggie servings.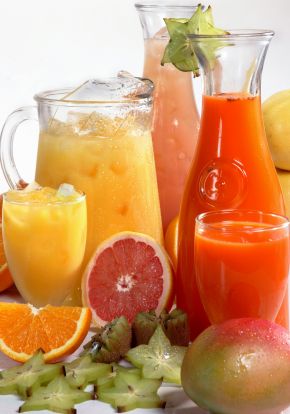 Canned, frozen or dried fruit provides an important source of many nutrients. Two cups a day will do the body good. You can drink 100 percent fruit juice as a quick way to get those fruit servings, but keep an eye on the calories.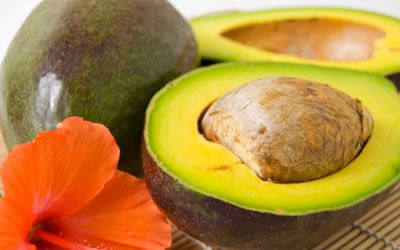 Often overlooked as a part of the fruit group, avocados provide at least 25 essential nutrients, including fiber, folic acid and vitamin E.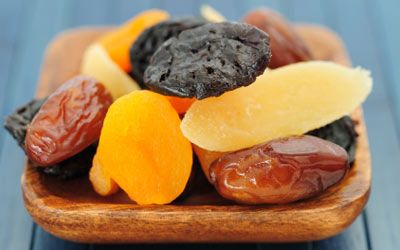 Half a cup of dried fruit equals 1 cup of fresh fruit. With no peeling or juicing involved, dried fruit is a mess-free, easily portable snack.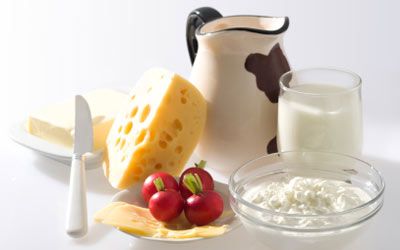 The only foods that are considered part of the milk group are the ones that still contain calcium after they're processed. That's why the pyramid classifies butter and cream as oils and fats -- not as milk.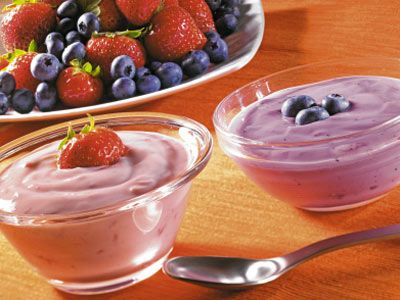 Milk, cheese and yogurt are most people's primary sources for the 3 cups of milk needed per day. Eight fluid ounces of milk or yogurt equal 1 cup.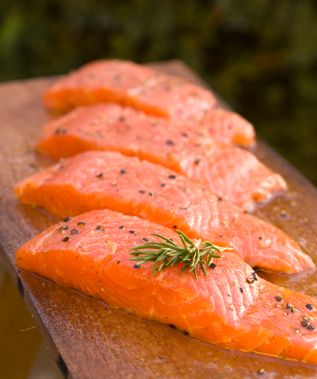 Meat and beans are proteins. To stay healthy, you should choose protein sources from beyond the realm of meat and poultry. Include beans, eggs, nuts and fish in your diet as well. Salmon is a good choice because it's rich in omega-3 fatty acids.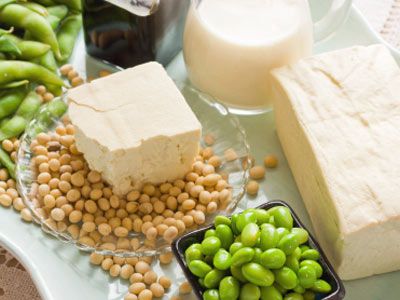 Soy products are a meat alternative for vegetarians or for those who just want to try something new. Made from soybeans, these foods still contain the protein needed to maintain a healthy diet.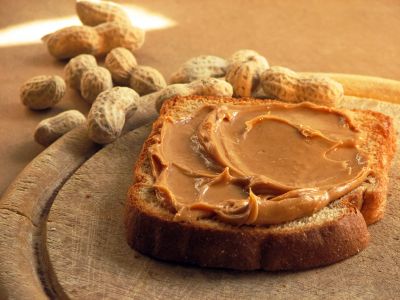 Knock out a grain and protein serving for the day with a peanut butter sandwich. You can fulfill 1 of the 5.5 ounces of meat and beans you need with only 1 tablespoon of peanut butter.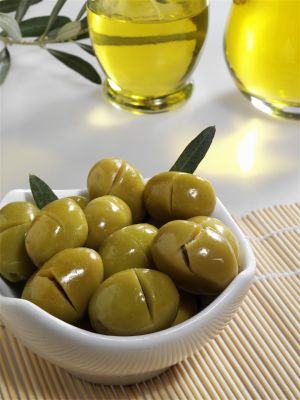 It's easy to fear fats, but your body needs a little fat to build cells and maintain your brain. Nuts, salad dressing, butter and cooking oil all contain essential fatty acids. Four large olives will provide the recommended half-teaspoon serving.