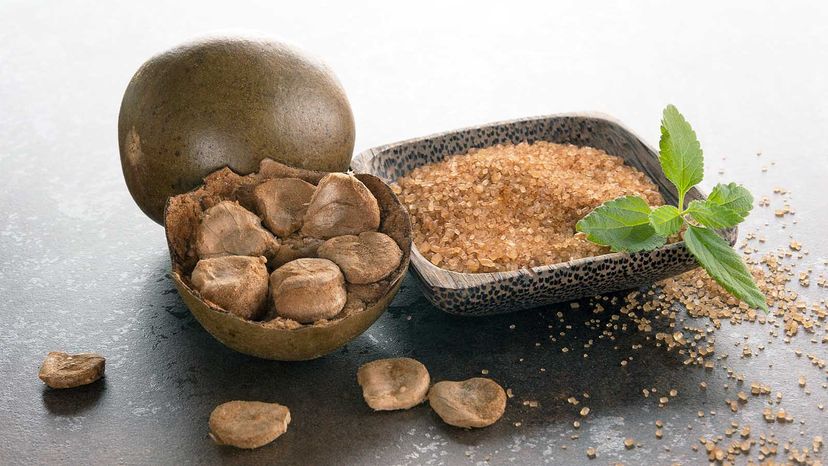 From the outside, monk fruit looks like a small brown melon no bigger than an apple. But inside, one of the world's best natural sweeteners awaits. This fruit, indigenous to southern China and northern Thailand, produces a natural sweetener with zero calories, zero sodium and zero fat that's up to 500 times sweeter than sugar.
Monk fruit has also long been used to treat illness across China. Then in 1995, it made its way to the big leagues when Procter and Gamble patented a technique to produce sweetener from the crop.
But the road from local sweetener and medicine to international phenomenon hasn't been easy for monk fruit, known as luó hàn guǒ in Mandarin Chinese. China, the main monk-fruit exporter, banned the removal of the fruit's seeds and genetic material in 2004, according to market-intelligence firm Beroe. This restriction gives the country a competitive edge, and also means those outside China may never try fresh monk fruit — but monk fruit extract is a different story.
And extract is also its most popular form. Monk fruit extract is commercially available everywhere from big box stores like Walmart to major online retailers like Amazon, and it's included in hundreds of products, including Chobani yogurt and Starbucks Double Shot Coffee.
So how did monk fruit, a member of the gourd family, become a star among sweeteners? Its story starts in the mountains of southern China.