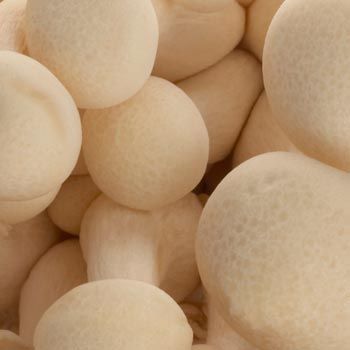 Take a stab at which food is pictured in this photo. Hint: It's an up-close look at a fungus commonly used in stir-fries and salads. Give up? This first photo shows a magnified glimpse of Chinese white mushrooms, which are tasty raw or sautéed. Further test your food ID skills on the next page.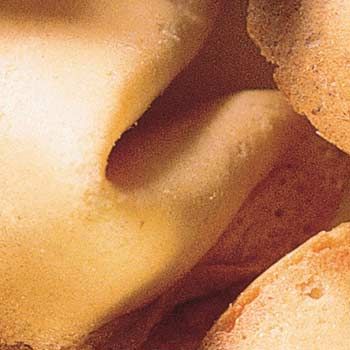 Feeling lucky with this one? Let's just say that breaking this food open might make you feel fortunate! Go to the next page for the answer.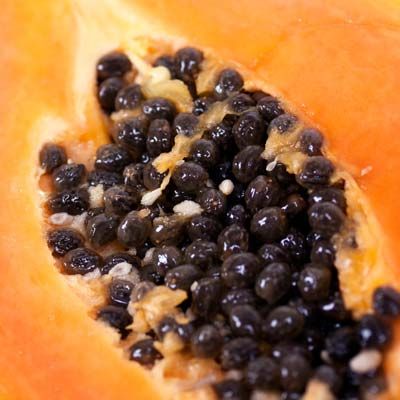 If that last photo of fortune cookies didn't stump you, this one might. This juicy, South American fruit is not only good for you, it was dubbed the "fruit of the angels" by Christopher Columbus. Click onward for the answer.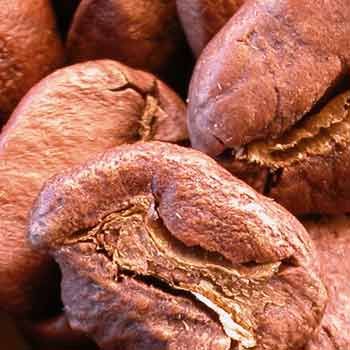 Columbus certainly enjoyed his share of papayas during his voyages -- the previous photo showed a cut papaya revealing its dark, fleshy seeds. This next food might be a regular in your morning lineup. It's an energy boost that can be covered in chocolate, too. See the next page for the answer.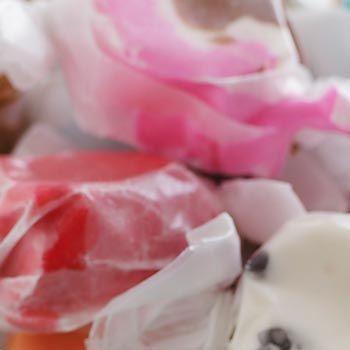 Roasted coffee beans -- seen in the previous picture -- can be ground and brewed, or eaten whole. This next food may be an easy one for those with a sweet tooth. It stretches and comes in a multitude of stellar flavors. Is your guess right? Check the next page!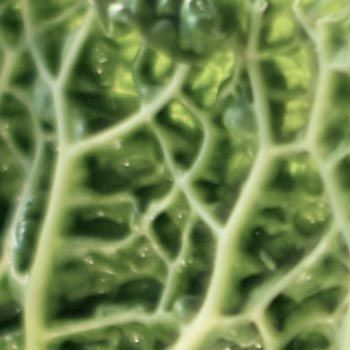 Maybe you don't have to have a sweet tooth to guess that the last photo was wrapped saltwater taffy. This vegetable comes in a variety of colors and stars in a common cookout side dish. Check the next page to see if you've eaten this food before.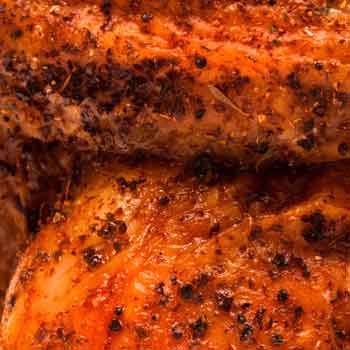 Cabbage makes eating your veggies easier, especially if you're a fan of coleslaw. Moving on, the food pictured above is grilled to perfection. Hint: It's not the popular November bird! Has this food made a visit to your grill? Click onward to find out.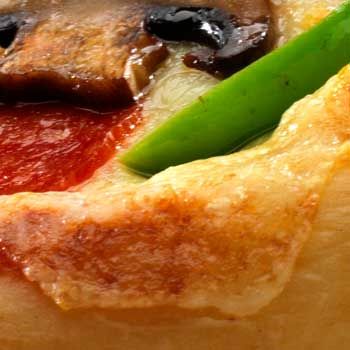 If the chicken in the last photo didn't make your mouth water, this next photo will. You can make this cheesy food on your own or have it delivered to your doorstep. Keep going for the answer.
Pizza is a great food to customize for your personal tastes. But chances are, you won't be putting this next food on your pizza. Tart and tangy best describe this succulent fruit. Find out if you've ever stained your hands while eating these next.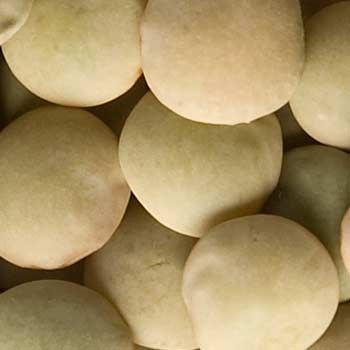 You wouldn't be enjoying summer without trying some ripe raspberries. This last food is commonly used in soups. Stumped on which legume we're talking about? Lentils are high in protein, and, as seen above, are plentiful in soups and various meat dishes.