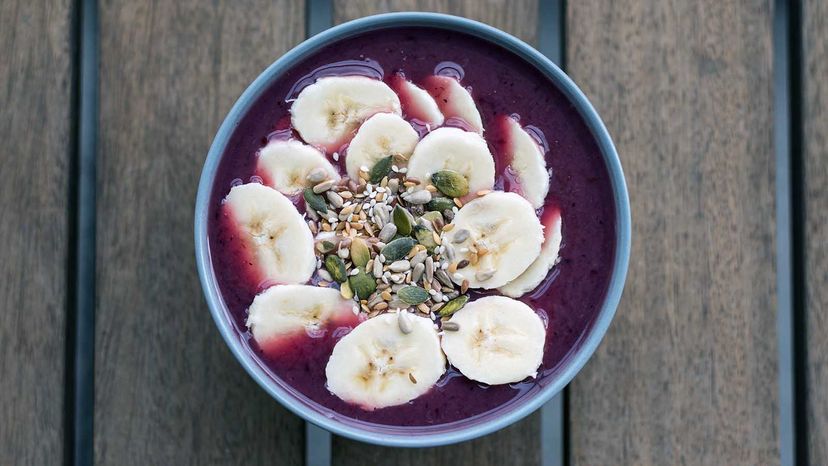 If the thought of magenta purees for breakfast sounds "extra," think again. Acai bowls — smoothies made with mashed acai berries — have earned a spot on menus around the world, and for good reason. The acai berry (it's pronounced ah-sah-ee) is filled with nutrients that may help prevent ailments like arthritis, high cholesterol and even erectile dysfunction. In fact, the grape-sized berry is so nutritious it's earned the coveted title of superfood.
Of course, acai is not new to the U.S. culinary scene. This berry, harvested from acai palm trees near the Amazon River Basin in Brazil, has long been a staple among the ribeirinhos, a traditional South American population. It rose to fame in Rio de Janeiro when martial artists added the purple puree to athletes' diets. Then two Californians discovered the energy-boosting berry; they imported it, raised awareness about the health benefits, and, eventually, the berry caught on stateside.
Today, you can find acai bowls, powders, beverages and other berry products in smoothie shops and grocery stores across the U.S. Here's why you should try — or continue eating — the delicious acai berry.