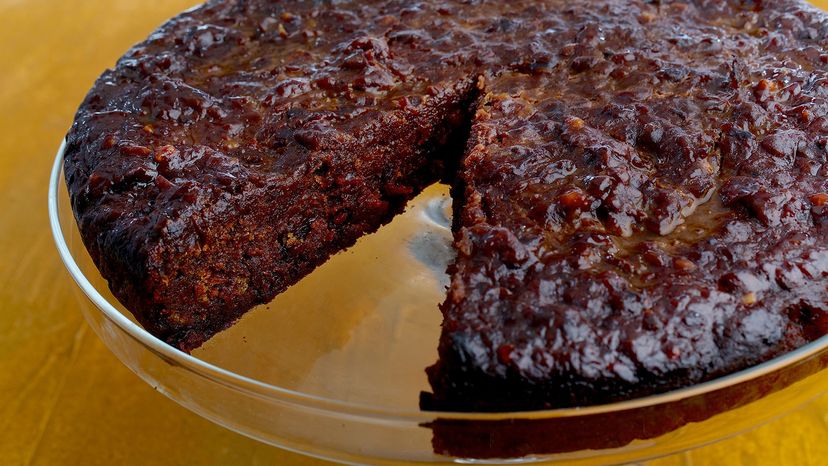 All across the English-speaking Caribbean, the Christmas treat known as black cake is such a cherished and anticipated tradition that preparations for next year's cake often start on New Year's Day. That's because one of the distinctive ingredients of this dense, spiced cake is an assortment of dried fruits — raisins, currants, prunes and citrus peel — steeped for months in a boozy bath of rum, wine and/or cherry brandy.
Black cake goes by many names: Jamaican Christmas cake, Caribbean fruitcake, rum cake, etc., but whatever you call it, know that it has little in common with American-style fruitcake.
Black cake is a revolution of its own, a distinctly Afro-Caribbean twist on an old-school British baking tradition that includes English plum puddings and dense European fruitcakes. Black cake is also the traditional wedding cake in the Caribbean.
We spoke with Candice Goucher, professor emerita of history at Washington State University and author of "Congotay! Congotay! A Global History of Caribbean Food," to learn more about the origins of black cake and why you can't celebrate a legit Caribbean Christmas without it.