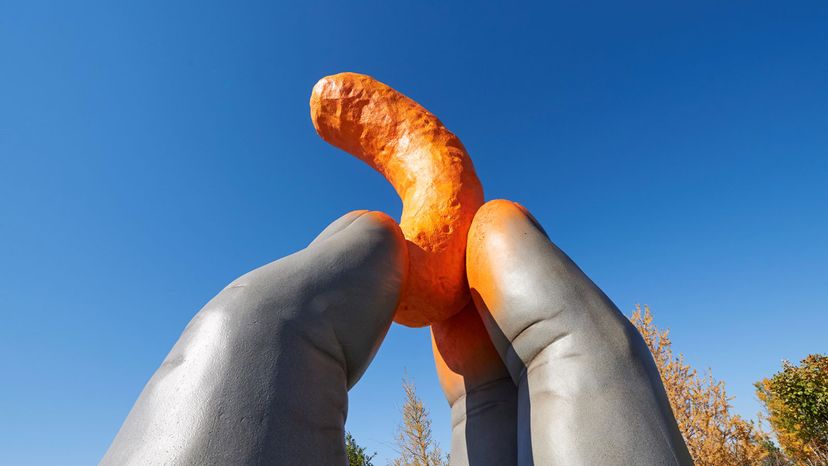 If you were to drive through small-town Alberta, Canada, you might see a very familiar, yet unfamiliar, sight: a 17-foot (5-meter) homage to Cheetos, the ubiquitous snack food known for leaving sticky orange dust all over the fingers of its fans. The statue, which is three fingers covered in Cheeto dust holding a bright orange puff, is now available to view in the town of Cheadle, Alberta.
The town's name is a cheeky homonym of the term the brand uses to officially describe the beloved finger-dust — "Cheetle." Canadians who don't live close to Cheadle can keep an eye out for the statue later on, as it's touring the country after November 4.
The fact that hundreds of people are flocking every day to view the statue in all of its orange glory shows how well-loved the snack is. In fact, sales of Cheetos and sister product Doritos continue to grow, bolstering the bottom line of parent company Frito-Lay (which, in turn, is owned by PepsiCo). Still, the fact remains that many people don't know all that much about the beloved puffs. Here are some of the wackiest and — dare we say — cheesiest facts to know about this celebrated snack food.