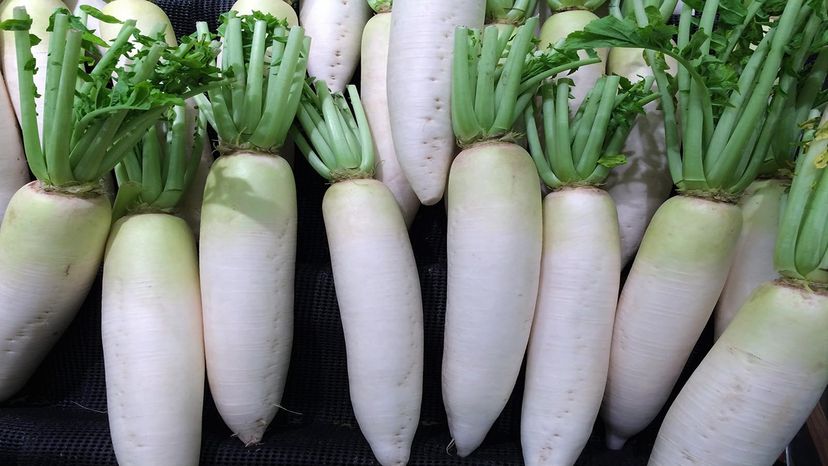 Most of us are familiar with the traditional round, red radish, the one with the intense, spicy bite, but we could easily be forgiven for not recognizing the long, white daikon as a member of the radish family at all. And the taste would not provide much of a clue.
"Daikon can be milder than the spicy red radishes than many of us are used to seeing in the store," says Jen Bruning, MS, RDN, LDN, spokesperson for the Academy of Nutrition & Dietetics, in an email.
The white radish goes by the Japanese name daikon, though it's also commonly known as winter radish, icicle radish, Chinese radish and Japanese radish. The word "daikon" can be broken into two parts: dai ("large") and kon ("root"), in reference to the size of the big root vegetable, which typically is much larger than most American and European radishes. While there are many different varieties of daikon, the most common is the long, carrot-like white radish — hence the name 'icicle radish' — that grows up to 5 inches (13 centimeters) long, but sometimes also comes in a more rounded, spherical form.
Daikon appeals to consumers who like the crunchy taste of red radishes, but prefer a milder taste. "If you've ever thought that you'd like radishes if they weren't so intense, you might find that you like daikon," says Bruning.