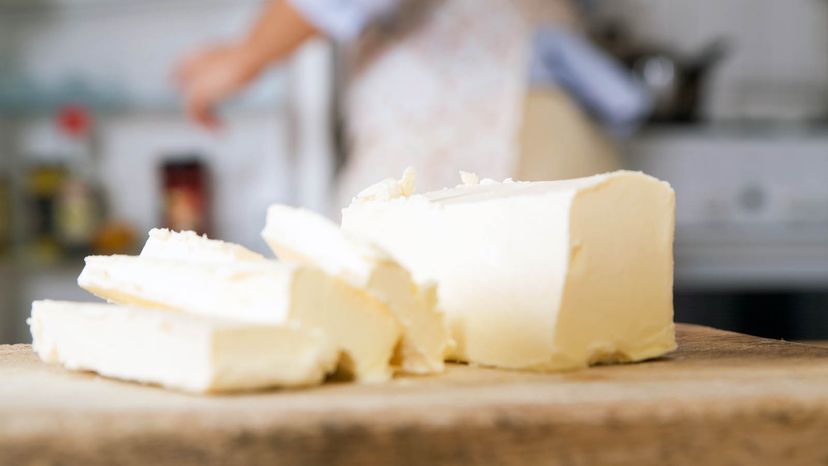 For a small stick of cream, butter has stirred up centuries of debate. This dairy product has been controversial for millennia. Ancient Romans supposedly believed butter was food for barbarians. And the Greeks thought those who ate butter were uncivilized. It was the Dutch who seemed to understand the value of dairy — and butter— and by the mid-16th and mid-17th centuries, they were considered geniuses for eating and producing dairy products.
Eventually butter got its due across Europe and Asia, but by the mid-20th century the sentiment changed again when researchers proposed a connection between saturated fat consumption and heart disease, according to the Harvard Public Health magazine. Since more than 60 percent of fat in butter is saturated, the ingredient's future looked bleak.
Then (yet again) researchers said butter was not the enemy. Though they noted it's not especially healthy, a 2016 study in the journal PLoS One determined that not eating it won't really affect your health, either. As many of today's dieticians tell clients, it's all about moderation.
"I support all foods and consuming whole foods before processed, so dairy and butter fit into that," registered dietician and chef Abbie Gellman says in an email. "Portion sizes and how it is used play a role, however, and a little butter goes a long way. So while I would not tell someone to slather several tablespoons onto bread or pancakes, I do believe there's a place for butter."
With the butter debate dwindling, consumers have yet another butter dilemma: What style of butter (or butter alternative) is best? There's sweet-cream, cultured, European, plant-based and margarine — and that's just to name a few. Each style has its own nutritional make up, cooking advantages and tasting notes — and we're breaking down five of them so you can pick the right butter for you.