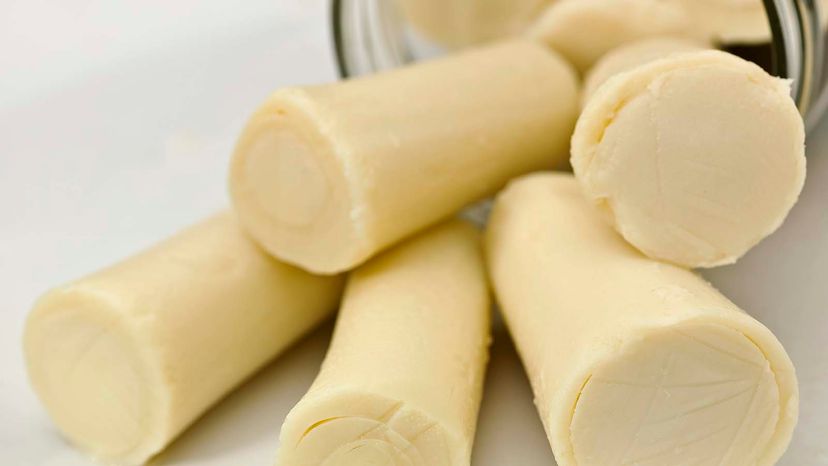 Heart of palm comes out of a can or jar as a white cylindrical vegetable, but the journey from treetop to salad plate has most likely been a long one.
Juanmonino/Getty Images
Crisp and tender all at once, this white vegetable goes by many names: "swamp cabbage," the "lobster of vegetables" and, strangely, "burglars' thigh" (the source of that name remains unknown), among others. Whatever you choose to call it, heart of palm is a versatile vegetable, and fans all over the world are now appreciating it as a healthy addition to their daily meals.
Where Does Heart of Palm Grow?
Heart of palm has flourished for thousands of years in Central and South America, where indigenous people ate it as a staple food before introducing it to European colonists. Today, Brazil and Costa Rica are among the top commercial growers and exporters of the vegetable.
You can also find heart of palm in parts of Florida, where the Sabal or cabbage palm is also the state's official tree. Originally, it was mostly local foragers looking for cheap food who ate heart of palm in Florida, calling it "swamp cabbage," but as it became more popular, wealthier people caught on, and it became known as "millionaire's salad."
Palm hearts being unloaded at a palm heart canning factory in Belem, Brazil. Palm hearts are popular in South America and are found in wild trees in the jungle, now in danger of being overharvested.
UniversalImagesGroup Universal Images Group/Getty Images
Palm trees also thrive in Hawaii's tropical environment, and that state has a handful of growers that dominate the U.S. market, including the Wailea Agricultural Group, which is the largest grower of fresh Hawaiian heart of palm in the U.S. Seventy percent of their exports are for local consumption in Hawaii, and the rest goes to the mainland U.S.
They harvest "almost 50 tons (45 metric tons) per year," says Michael Crowell, president and CEO of the Waillea Agricultural Group, in an email.
How Is Heart of Palm Harvested?
Simply put: Heart of palm comes from palm trees. The heart is harvested by removing the palm crown at the top of the tree, which consists of tender shoots in the shape of white cylinders.
Crowell says that there are several edible components to their Hawaiian heart of palm, each with its own taste and texture. First is the base, or bottom part of the heart, which is 100 percent edible and usable without any modification at all.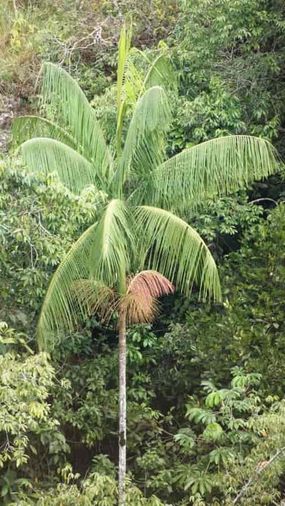 The heart of the jucara palm (Euterpe edulis) is considered one of the best, but harvesting the heart kills the tree and overexploitation has caused its extinction in may places.
The second part is the stem, which is covered with an outer sheath of leaves. This sheath remains on the heart after harvest to keep the palm hearts fresh during shipping, but it must be removed by slicing lengthwise with a knife before eating. Underneath the sheath, you'll find the famed palm heart. The young, tender leaves at the top of the plant can also be eaten.
Many wild palms, such as the jucara palm, are single-stem trees, which require the tree's destruction in order to harvest the hearts. Brazil and Florida both went through a period of overharvesting, but Florida law now designates the cabbage palm a "protected species," though it still permits some harvesting. Today, many palm trees bred for commercial use are multi-stemmed, and growers can harvest the palms sustainably without killing the tree
At Wailea, they harvest palm hearts year-round depending on demand. "We grow in deep rich volcanic soil [that's] well drained," says Crowell. On average, it takes two years for a palm plant to grow from seed to harvest. They harvest all their produce by hand, which comes from the spineless peach palm (bactris gasipaes).
"We don't kill the tree. We harvest [each palm for] 6-9 months." After that time, the "new plants are ready to harvest again," says Crowell. "We have 20-year-old fields that still produce sustainably."
Heart of Palm vs. Artichoke Hearts
Roxana Ehsani, is a registered dietitian, nutritionist and spokesperson for the Academy of Nutrition and Dietetics. Ehsani describes the taste of palm hearts as having a "slight crunch when you bite into it and similar flavor to artichoke hearts."
As such, you can oftentimes substitute heart of palm for artichoke in your favorite dishes. But apart from the taste and name, there's no shared lineage between these two types of produce.
Artichokes are a member of the perennial aster family, whose edible flower buds are consumed by many around the world. And in terms of looks, palm heart stalks bear a closer resemblance to white asparagus than artichokes.
Where Can You Buy Heart of Palm?
Most supermarket chains or health food stores carry heart of palm in cans or jars, but if you are unable to find it in your area, you can try purchasing it from an online specialty food store.
Fresh heart of palm will be rarer to find, unless you live in an area that produces them naturally. Your best bet is to reach out directly to a grower that ships palm hearts, like the Wailea Agricultural Group, which requires a minimum order of ten pounds at $9 per pound. Some specialty food stores, such as Mikuni or Baldor, also carry smaller quantities of the fresh produce.
For fresh heart of palm, Crowell recommends refrigerating it for up to two weeks at between 37 and 45 degrees F (3 and 7 degrees C) to keep them from spoiling.
How to Cook It
Heart of palm is a versatile ingredient in all sorts of foods from main courses to desserts. "It's most commonly added to salads, used in dips or added to stir-fries," says Ehsani. "The healthiest ways to prepare it would be to either eat it raw, baked, grilled or lightly sauteed."
In Brazil, where heart of palm constitutes a staple in the cuisine, it's common to find it in a heart of palm salad (salada de palmito) with tomatoes, lettuce and a lime-based dressing.
You can also mix it up and try other salad variations, based on whatever you have lying around in your fridge. "I've had it on top of a warmed kale salad sprinkled with parmesan cheese," says Ehsani.
Try heart of palm in place of seafood in a plant-based ceviche or calamari. You can also try shredding it for taco filling or using it as the base for a 'crabless' cake. Crowell also suggests grilling the stems on a barbecue or mixing them in a stir-fry for a tasty meal.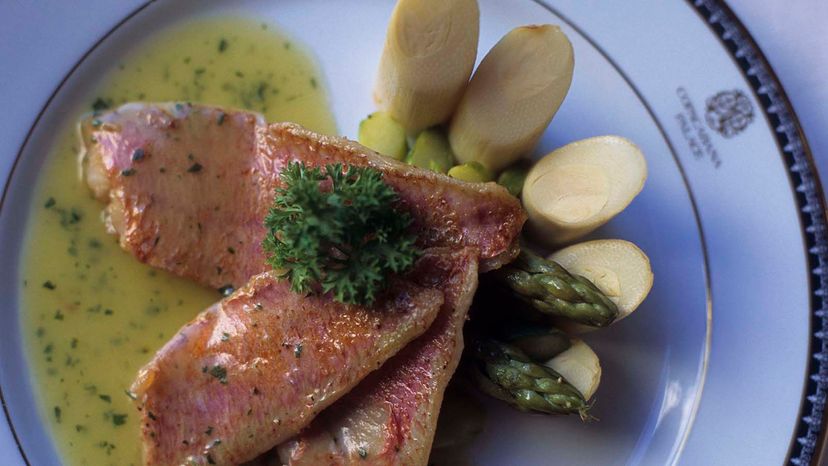 The Copacabana Palace Hotel restaurant in Rio de Janeiro, serves heart of palm with picanha, a prized cut of meat in Brazil.
Ricardo Beliel/Brazil Photos/LightRocket/Getty Images
Want a change of pace from your usual artichoke dip or a healthier, Mediterranean-style pizza topping? No problem — heart of palm can get the job done.
Although you can certainly eat heart of palm raw, Baldor recommends boiling it in salt water first before getting fancy and suggests baking it with bread crumbs and Manchego cheese.
Nutritional and Health Benefits of Heart of Palm
Although the sodium content will differ depending on whether you're purchasing canned or fresh heart of palm, both provide a healthy dose of nutrients. According to Ehsani, heart of palm can serve as a low-calorie, low-carbohydrate addition to your regular meals, providing 35 calories for every 3.5-ounce (99-gram) serving. They're also a terrific source of dietary fiber and protein.
"Heart of palm, like other fruits and veggies is very low in calories," says Ehsani. "It's also high in water, dietary fiber and protein; all three properties help keep individuals who consume it full for longer."
If you're looking to maintain a healthy weight-loss regimen with nutrient-dense food, heart of palm is a great addition to a balanced diet. Beyond that, if you're looking to bulk up on essential minerals to keep your immune system strong and maintain bone strength, a single serving provides:
70 percent of your daily recommended dose of copper

36 percent of your daily recommended dose of zinc

20 percent of your daily recommended dose of phosphorous
Heart of palm also offers a good boost of potassium, which is an essential electrolyte that establishes heart health and prevents muscle cramps. Finally, heart of palm contains antioxidants, which help keep your body healthy in the long-term. "Antioxidants help reduce risk of developing certain health conditions and disease and can help reduce inflammation in the body," says Ehsani.