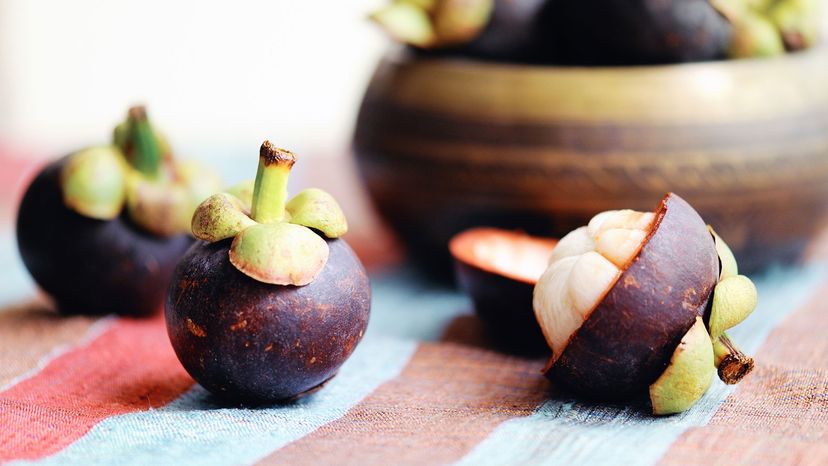 Unless you've traveled through Asia, there's a good chance you've never laid eyes on, or even heard of, the mangosteen. The purple fruit sports a thick rind that some people find difficult to penetrate, but the creamy pulp inside is apparently oh-so-worth it. That's probably why it's commonly known as the "Queen of Fruit."
"Mangosteens are easily my favorite fruit of all time!" Jessica Randhawa, head chef and recipe developer for The Forked Spoon says via email. She and her husband first encountered mangosteen while trekking around Thailand a decade ago. "The flavor of the white fruit inside the thick purple skin is incredibly rich," she recalls. "We ended up eating a lot of mangosteen that day and every time we came across them thereafter during our travels."
Indeed, the mangosteen probably tastes like nothing you've ever sampled before. "The flavor is said to be light and citrusy, sweet with a slight sourness," emails Christian Miller, DPM, an extension agent with the University of Florida's Institute of Food and Agricultural Science. "Others have described it as tasting like a combination of strawberry, peach and vanilla with the texture of a lychee but not as firm."