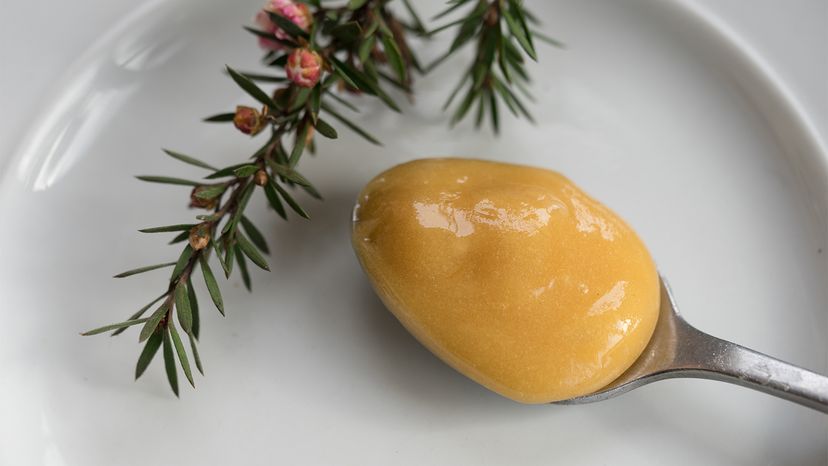 Kourtney Kardashian scoops up raw spoonfuls of the stuff. Laura Dern dips it into her green tea. Scarlett Johannson dabs it on her glowing skin. Novak Djokovic uses it to boost his tennis game. Even Dr. Oz is in love with this product known as "liquid gold." But it's not just celebrities who are into the sticky stuff. Wellness-obsessed consumers are lining up for this enticing — and expensive — substance.
What is this mythical concoction? It's honey. Manuka honey (also known as mānuka honey), to be precise. It's native to New Zealand, and it's a bit different than the stuff you find at the local supermarket.
"New Zealand manuka honey, sourced from the indigenous manuka plant Leptospermum scoparium, is a unique and complex food containing over 2,000 individual natural compounds, twentyfold more than ordinary pasture-type honeys such as clover," says Corey Blick, vice president of Comvita North America, a New Zealand-based beekeeping company that produces manuka honey, in an email interview. "It is these compounds that give manuka honey its range of health benefits."