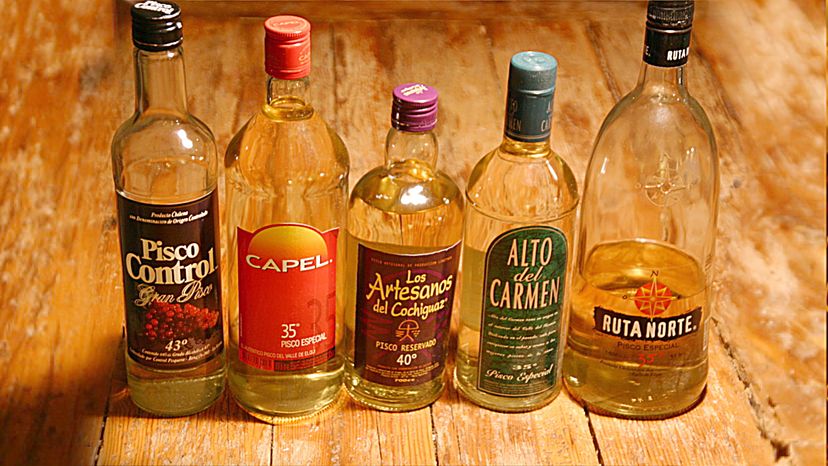 The idea of sipping on an aged brandy typically stirs up images of a gentleman sitting by the fire after dinner, perhaps even smoking a pipe while wearing a tweed suit. But pisco (pronounced PEES-koh), a deeply historical and versatile South American brandy, is shaking things up in American cocktail bars — quickly earning a reputation as a hip ingredient in modern and traditional concoctions alike.
Its super-smooth, aromatic flavor gently balances its high alcohol content, making it suitable for sipping neat or as a base in mixing. But the bragging rights for pisco's origin aren't as clear as this brandy's almost transparent color. Turns out Peru and Chile both have a centuries-long, and highly disputed, history with pisco. First produced in the 16th century, it's made by fermenting wine from the super-sweet grapes grown on the coast of what are now Peru and Chile. But those borders weren't yet drawn when pisco was first created, so both countries claim pisco as their own invention — and their national drink.
One thing they all agree on is their love for the pisco sour — a unique cocktail that packs in a little protein with its combination of simple syrup, lime juice, bitters, pisco, and frothed egg whites. Of course, they both stake their claim to its recipe, but Peru went the extra mile and named the first Saturday in February as International Pisco Sour Day.